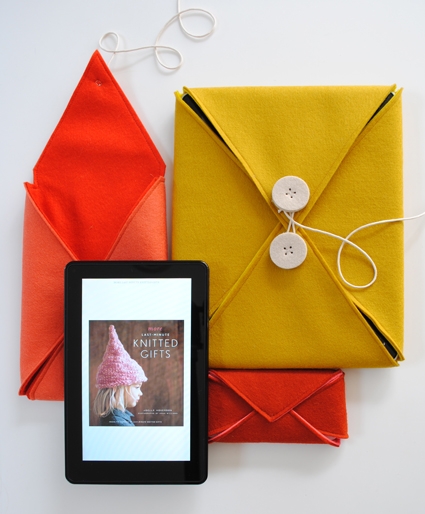 We are so excited to announce that both of Joelle Hoverson's Last Minute Knitted Gifts books have become available in ebook form! In celebration, the folks behind the ebooks, STC Craft | Melanie Falick Books and Open Road Media, are giving away a brand new Kindle Fire to one of our lucky readers!
Who are these generous people? STC Craft | Melanie Falick Books is the publisher behind a gorgeous collection of inspiring and visually stunning craft books, specializing in all of our favorite things: knitting, crocheting, sewing, and quilting! Follow them on Twitter and Facebook!
Open Road Integrated Media is a multimedia digital publisher whose goal is to connect authors to their audiences through intimate video interviews and interactive social media. Just like this behind-the-scenes interview with Joelle. Hear her insights into the culture and craft of knitting, and get inspired! Open Road Media is also on Twitter and Facebook. Learn more!
The Kindle Fire we're giving away will come fully loaded with ebook versions of eight of STC's most popular knitting books, including:
Don't despair if you're not the fortunate recipient of this Kindle, because all of these books are available to everyone from Amazon.com, Apple iBookstore, Barnesandnoble.com, Google eBookstore/IndieBound, Kobo Books, OverDrive, and Sony Reader Store. Download them to your own Kindle, iPhone, iPad, Droid, or whatever your electronic device of choice!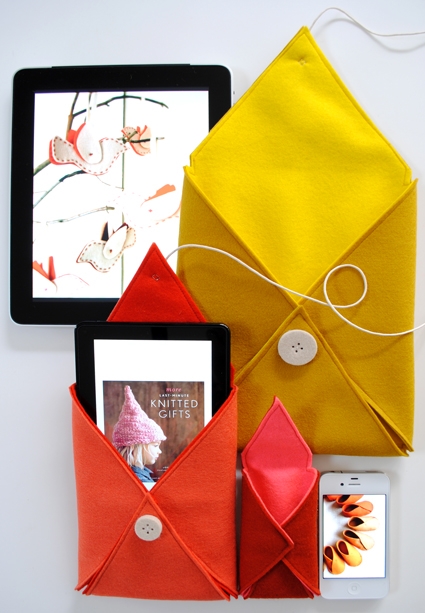 To enter this exciting giveaway, please comment on this post before noon Eastern Standard Time on December 22nd, 2011. Tell us your favorite two color combination of our 100% wool felt (you can see our entire selection here), and we will pick a winner at random later that day. Make sure to include a working email address in the email field of the comments form so we can get in touch with you if you're chosen. (Your address will not be published.)
OK, one more thing! All of this Kindle excitement got us thinking… and creating! The result is a whole family of beautiful Felt Tech Cases. These two-toned Cases are designed to custom fit the square or rectangular device of your choosing: iPhone, Droid, Kindle, you name it… Made with 100% wool felt, these cases are a breeze to make and joy to use! To make your own please check out Laura's Felt Electronics Cases here!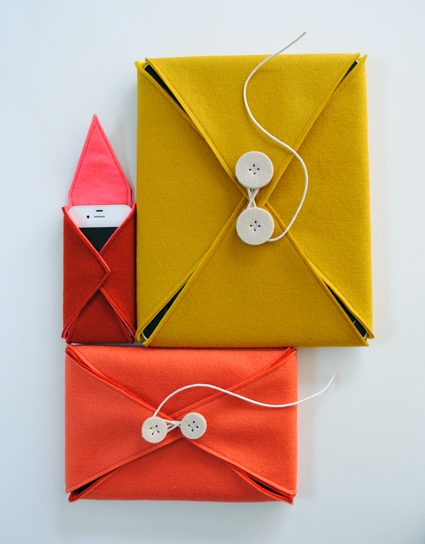 A huge thank you to both STC Craft | Melanie Falick Books and Open Road Media for making this incredible giveaway possible. Don't forget to enter below and good luck and happy holidays!
A big thank you to everyone for entering the giveaway. It was so fun to read through all of your creative color combinations! I'm very happy to announce that the Kindle Fire will be going home with commenter Marilyn who commented: "I think a monochromatic look with Magenta and Deep Magenta would be really pretty. Thanks for the chance to win!" She has been contacted and the Kindle will be on it's way to her shortly.
Again, thanks to everyone for participating and making this such a fun giveaway!
Happy Holidays!