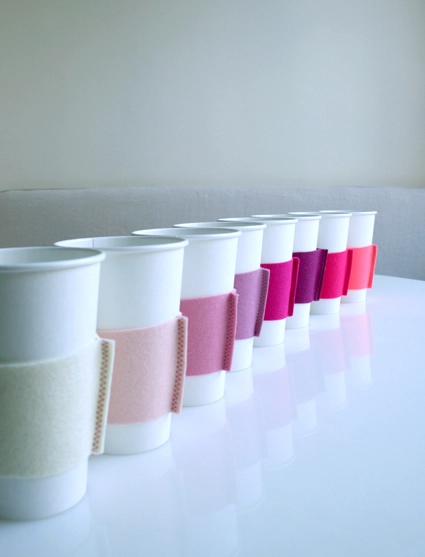 Okay, I know it's not even Thanksgiving yet, but I'm already starting to feel some holiday cheer! The first sign was feeling tempted by the eggnog that suddenly appeared in the dairy case of my supermarket. Next, I realized that I was spending inordinate time wondering where I should place my Christmas tree. And finally, I started getting the sense that my Purl Bee co-workers weren't exactly feeling my urgency to decide what kind of cookies we're going to bake this year. So instead of just dreaming about sugarplums, I have decided to harness my early seasonal excitement by getting a head start on my holiday gifts!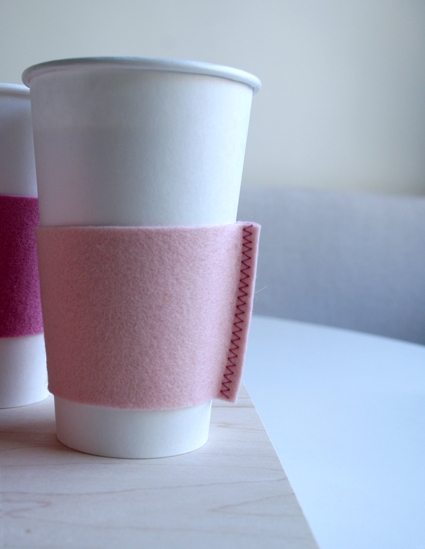 These Felt Coffee Cozies are the perfect way to jumpstart your holiday crafting because they're a total snap, even if you've never sewed before. And with just one bundle of 100% Wool Felt you'll be able to make a whopping sixteen Cozies! I used the cheerful Fuchsia Bundle, but we have lots more to suit your holiday mood!
A pile of Coffee Cozies is a fabulous thing to have around during the holiday season. Give them as hostess gifts, teachers' presents (along with a gift card to a favorite café, perhaps?), or stocking stuffers. You might even give one to yourself!
Materials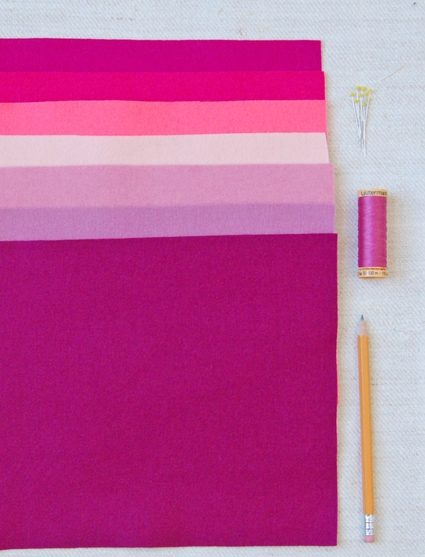 To make 16 felt coffee cozies:
You'll also need pins and a pencil.
Size
To fit 16 ounce to-go cups
Pattern
Cutting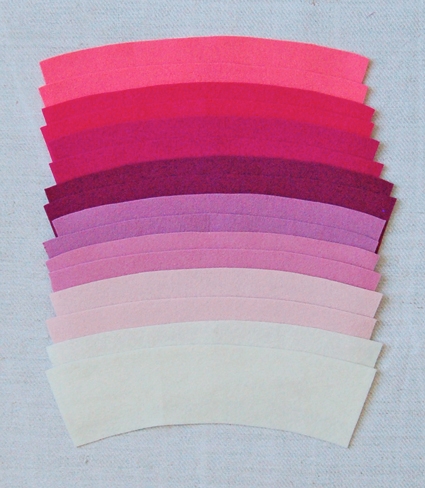 This is a perfect project to do in an assembly line manner instead of making them each one by one. To start the assembly cut two templates out of each piece of felt.
Sewing
Fold each piece in half widthwise and pin them together along their short sides.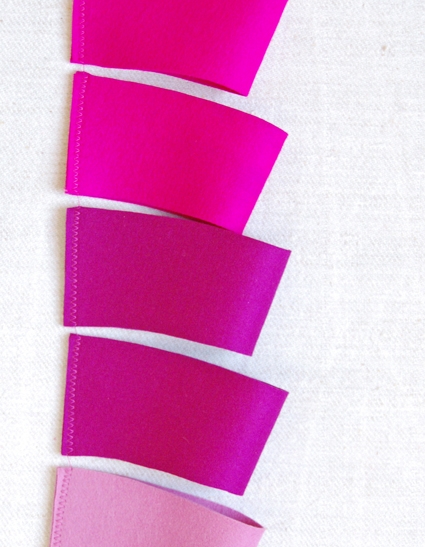 Using a zig zag stitch with a 1/4-inch seam allowance sew the pinned edges one after another without lifting up the sewing machine foot. (This technique is called chain piecing.)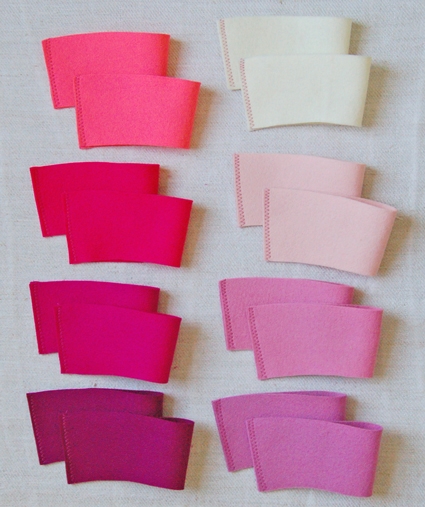 Once all of them are sewn cut them apart from one another and trim off any extra threads.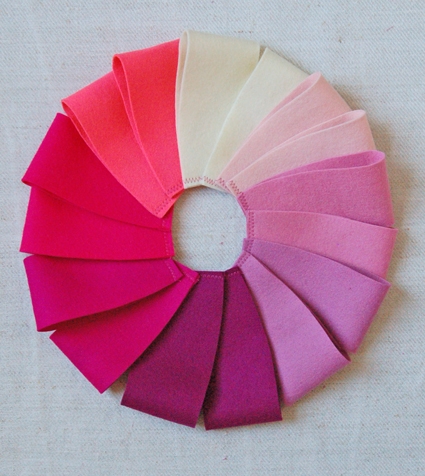 Now you're all done and ready to share!