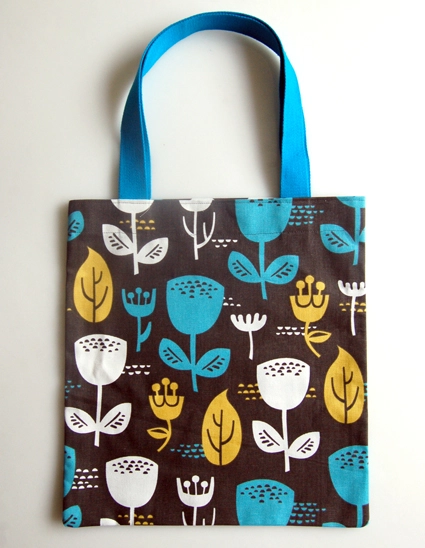 Is it just me, or is this time of year "birthday season"? My early-September birthday seems to start off a bundle of birthdays in my life. Several good friends, my husband, my mother in law, and my niece were all born in September or October.  With all these birthdays in a cluster, it's easy to feel the handmade-present-crunch!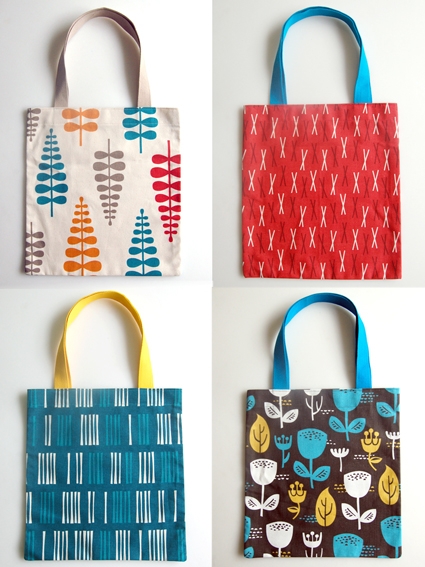 This year, I know just what will save me: the Twenty Minute Tote! I originally designed this as a last minute wedding favor, and ever since, it's been my favorite quick project. You can whip up a bunch of them in a couple of hours (each one really does take 20 minutes or less!) and end up with a stack of pretty presents.  Slip in a book, drop in some fancy chocolates and treats, or tuck in a nice bottle of wine. A homemade tote bag makes anything you put inside a lot more special. Plus, it's just about the most eco-friendly gift wrapping around!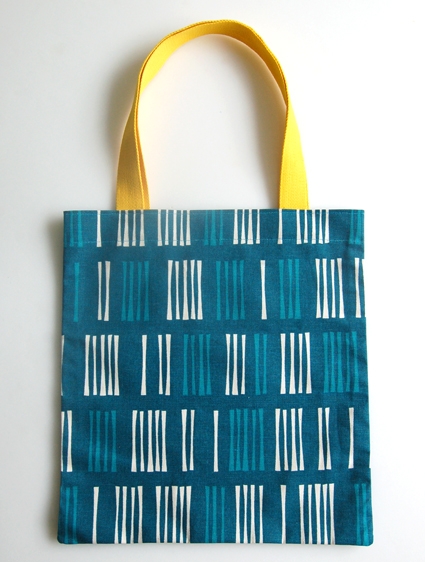 Since this design is so simple, a lot rides on what fabric you choose. This time around, I used a gorgeous new collection of upholstery weight cotton called Outside Oslo. These bold, stylish prints are sophisticated without being serious and come in a rich palette of colors perfect for fall.  I added some sturdy cotton webbing handles for a pop of color, and I love the way they came out!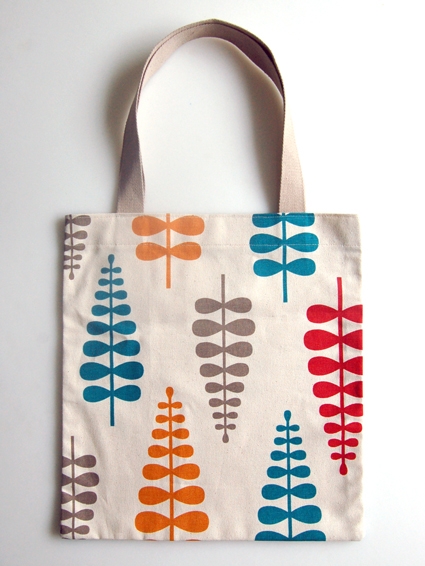 A quick project, some stunning new fabric, and a whole bunch of birthdays, it's a great way to get going on fall sewing! For all the how-to's, just visit my Twenty Minute Tote Project Journal here!