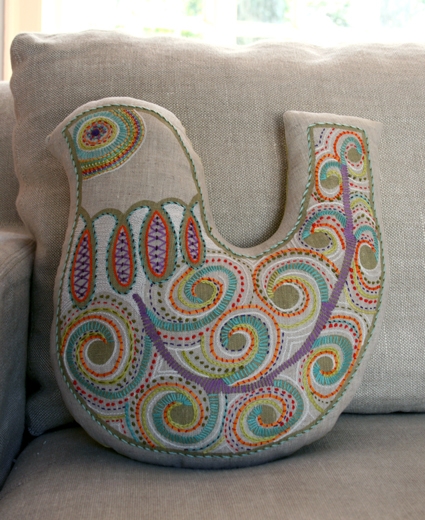 How do they do that? Find out all the tricks when the super talented duo from Prints Charming comes to Purl Soho! Join us for a one evening workshop where you will meet Cath Derksema and Kristen Junor and discover just exactly how they make their whimsically embroidered linen creations.
You will learn how Cath and Kristen combine basic stitches with a variety of thread types to create Prints Charming's signature playful modern style. You'll be treated to a fascinating demonstration of their untraditional free form embroidery approach, and finally, you will try your own hand at creating your very own interpretive embroidery masterpiece! Plus, be the first to see Prints Charming's new line of hand screened fabrics, 'Daisy Chain' by Kokka.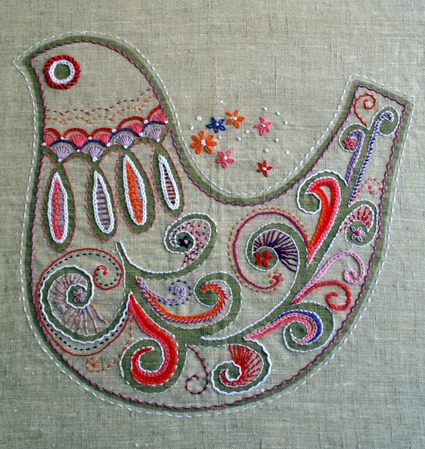 Sign up now! You won't want to miss this rare opportunity to work with these stitching vixens from down under. The Prints Charming workshop takes place at Purl Soho on Tuesday, October 11th, from 5:30pm to 8pm. We can't wait to see you!