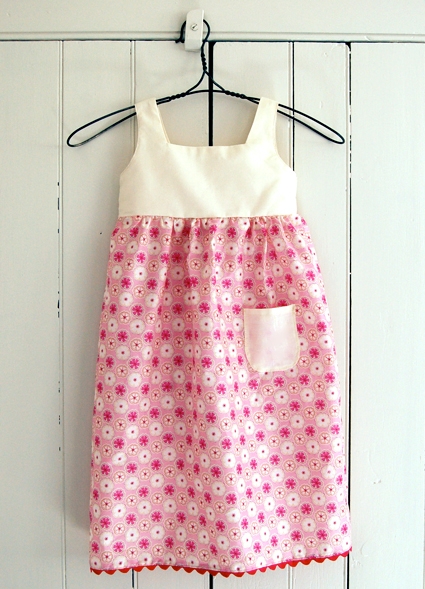 I am constantly inspired by the amazing craft books that come form Japan. We carry many of these books online and in our stores and even though I can't read Japanese I still find them endlessly fascinating. I know that it's possible to sew the patterns from these books using just their well drawn instructions but I've never had the courage to try. (Mari however did a great tutorial on how to figure out Japanese sewing patterns that you can see by clicking here.)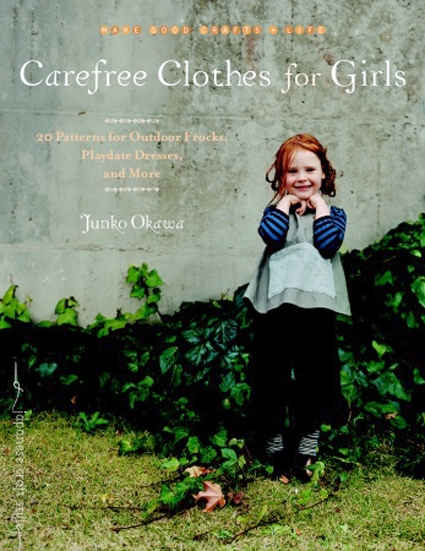 So when I first saw the new book, Carefree Clothes for Girls by Junko Okawa, with it's sophisticated clothes and uniquely Japanese style I assumed I would just be looking at it and wishing I could understand it… but then I opened the book and to my surprise it was in English! This book in fact has been translated from it's original Japanese so the 20 beautiful whimsical clothing patterns are much easier for English speakers like me to make!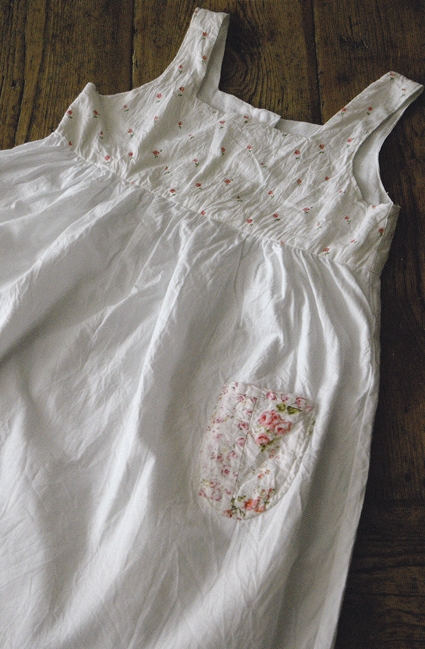 I decided to make the very sweet White Cotton and Flower Print Sundress on page 21. I think it's perfect for summer and a perfect showcase for a beautiful fabric like the Liberty of London Tana Lawn in Pink Toria. I reversed the fabrics so I was using the print for the skirt and plain white for the top because I wanted to highlight the gorgeous printing and drape of the Tana Lawn. I also substituted some hot pink rick rack for the lace the author used at the bottom of the skirt because I wanted a little shot of color. I'm so happy with how it came out, so sweet and carefree, just like summer.
The pattern was easy to follow but I did need to do a few things differently than I am used to. For instance it has you add the seam allowances on to the patterns yourself which is standard with Japanese patterns. I was nervous about this at first but it proved to be very easy- I just added 3/8-inch to each side as I traced out the pattern onto the fabric. This particular dress is a good place to start because it only has 2 small pattern pieces (for the bodice) since the skirt is just made from a large rectangle. Overall I think the projects in this book are perfect for an intermediate sewist or an advanced beginner who wants to try out some new styles.
If you'd like to try your hand at making this adorable dress you can find the pattern in Carefree Clothes for Girls available here. You'll also need:
Happy Sewing! –Molly