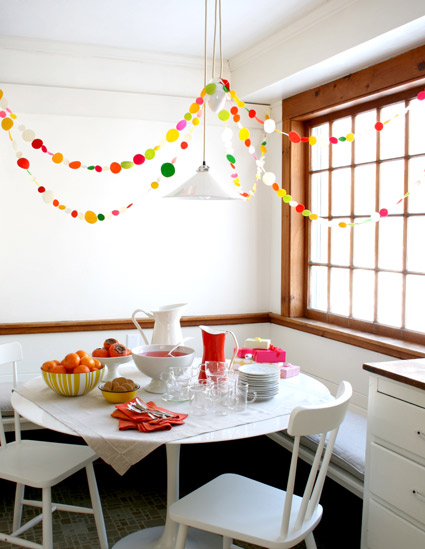 New Year's is all about celebrating the the passing of an old year, and toasting to a bright future ahead. I wanted to make a fun garland to decorate my apartment as I ring in 2010, one that reflected the bubbly exuberence of the holiday!
Materials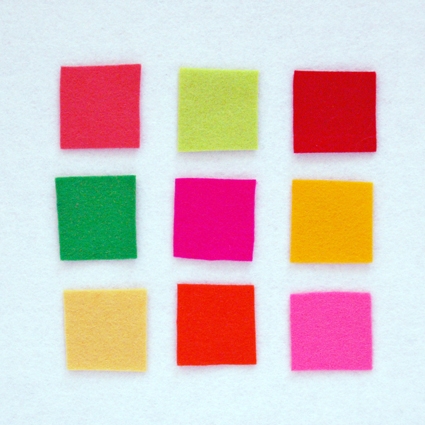 Nine pieces of colored wool felt. I used: Bright Orange, Lime, Melon, Grass, Magenta, Yellow, Light Yellow, Tomato, and Pink
One piece of Ecru Wool Felt
One New Year's Garland circle template, available for free download here, printed and cut out
Small or medium sized paper bag
Cutting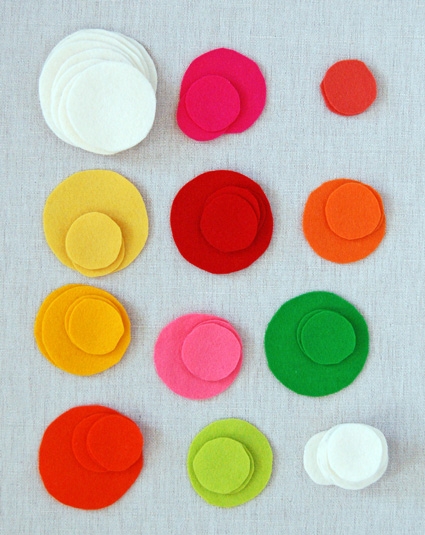 Using the circle templates, cut your felt into as many circles as you desire. Cut a varied assortment of shapes and colors.
The three circle templates vary in size from 2-1/2-inches to 1- 1/4-inches so you can figure you will get an average of about 2-inches per circle you cut: if you cut 200 circles your garland will be roughly 400-inches (or about 11-yards) long.
Sewing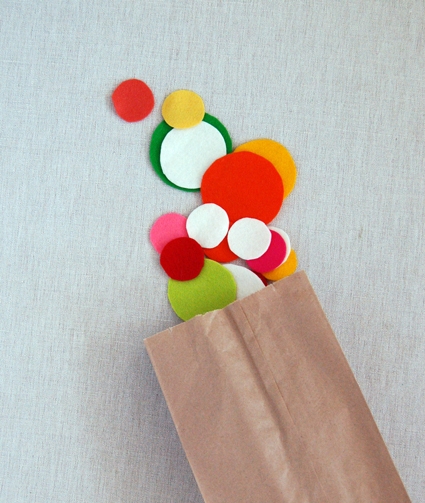 Place all your circles into a paper bag and shake it up really well.
Pull out a few circles at a time and sew them, one after another, down their middles, using the invisible thread.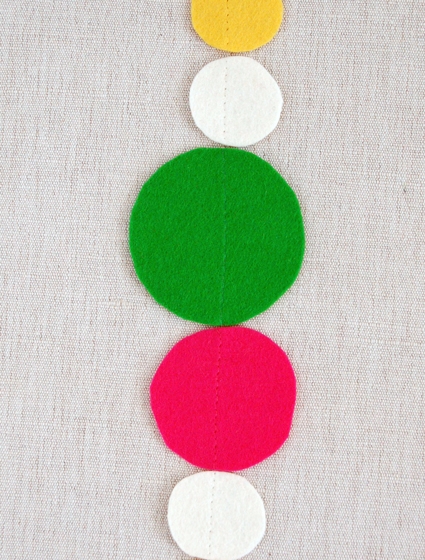 The invisible thread is super strong, and as you can see from the picture above, super invisible!
Don't worry too much about sewing through the exact middles of the circles, just try to keep them semi centered as you go. You don't need to back stitch at the beginning and end of each piece, just sew them one after the other, like you would for chain piecing. There should be no space in-between each piece.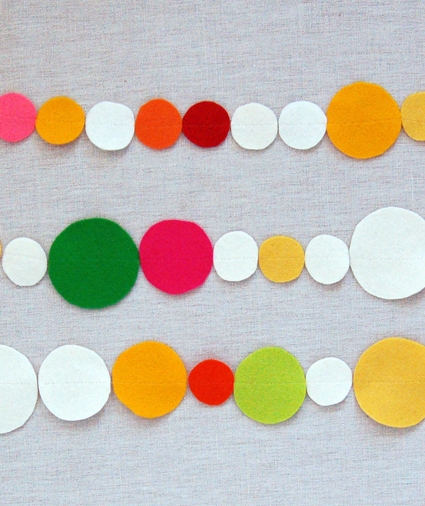 Continue to pick random pieces from the paper bag and sew them together, end to end until you run out of pieces.
Now hang your garland and get ready for the countdown….
THREE, TWO, ONE, HAPPY NEW YEAR from all of us at The Purl Bee!