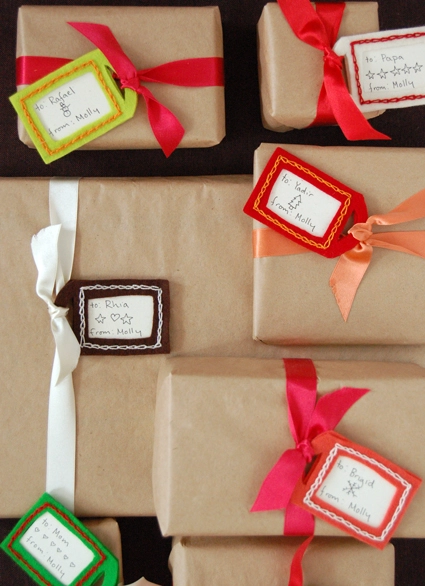 These cute gift tags are a great way to use felt scraps. I wanted these to be a fun, stress-free kind of project because as we all know, no one needs any added stress during the holidays. With all the travel, shopping, cooking, and entertaining going on I just wanted these tags to be a nice thing to do while watching holiday specials on TV or hanging out by the fire. If you get 3 of them done, great! If you manage to sew a dozen, bully for you! There's no pressure, you already have the presents, this is just the cherry on top!
Materials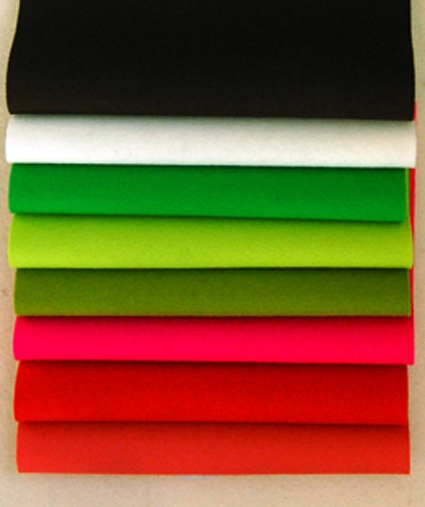 Cutting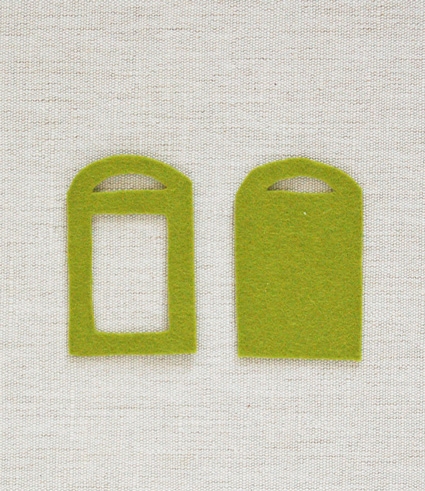 Cut a small rectangle from your card stock using the template, put this aside.
Trace both template pieces onto a piece of felt and then cut it out.
Embroidery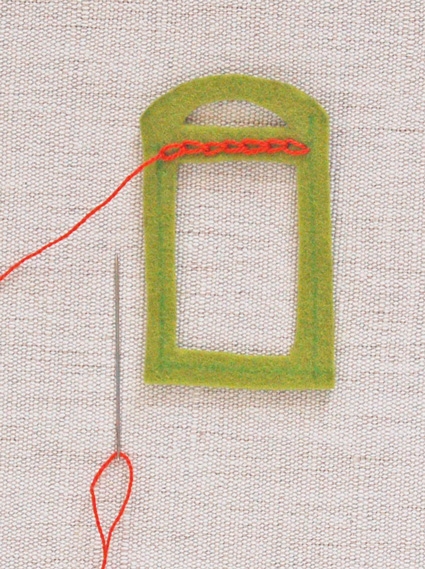 Using a pencil or water soluble fabric marker draw a line 1/8-inch around the "window" section of the open felt piece.
Using a chain stitch embroider across this marked line starting at the short side nearest  the loop as shown above.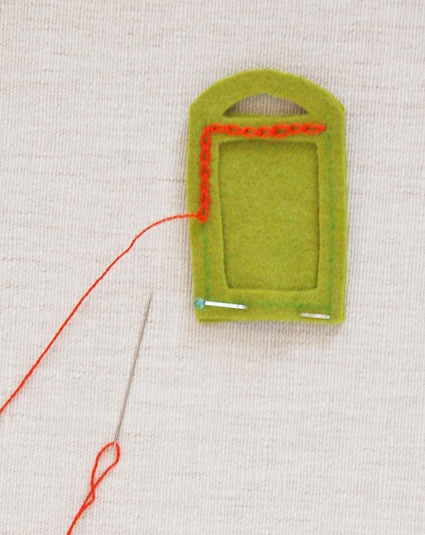 Pin the back piece of the felt to the front window piece, wrong sides together.
Chain stitch along the marked line across all three remaining sides. Once the two pieces are pinned together make sure you are stitching though both layers as you stitch: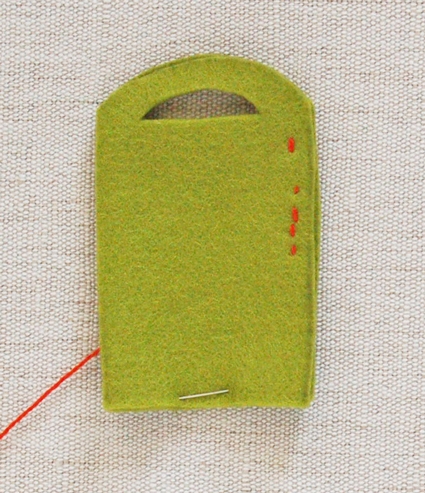 The back doesn't have to look perfect but you should make sure that you are sewing both layers together.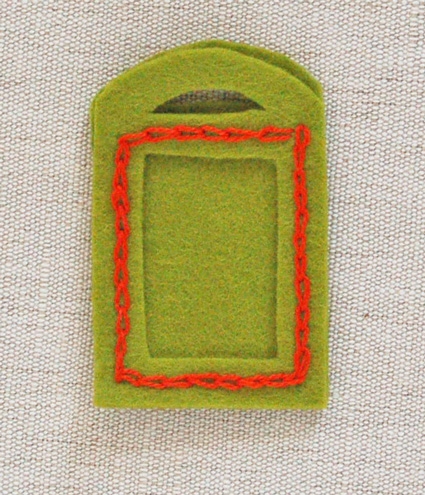 Stitch around the entire marked line.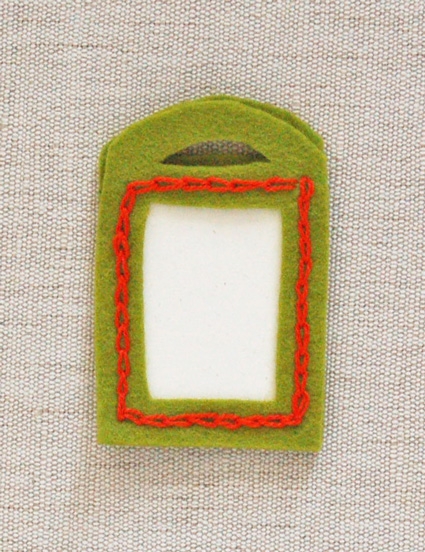 Slip the small piece of card stock that you cut from the template into the window through the opening by the loop.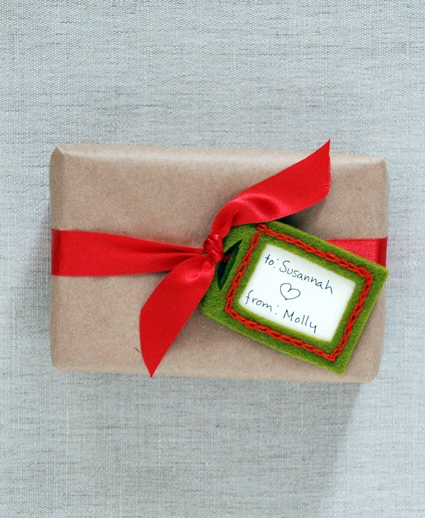 Write on the card stock and tie the finished tag onto your packages through the loop.
Repeat for as many gift tags as you want!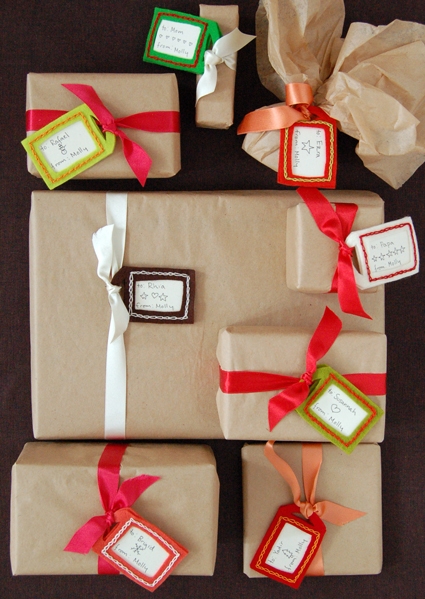 Happy Holidays! –Molly