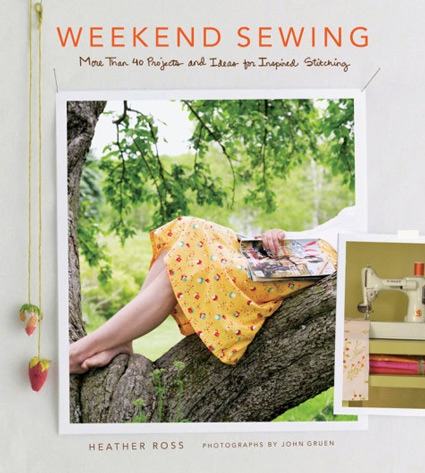 Weekend Sewing by Heather Ross is here! We're particularly excited about this new title from Stewart Tabori & Chang because Heather is not only the talented designer of some of our favorite fabric (including the fantastic Mendocino and Rabbits and Racecars collections) and the creator of the amazing blog Weekend, but she's also our friend and sewing teacher at Purl Patchwork.

Book Signing with Heather on February 28th!
We're so excited to host Heather at a book signing event for Weekend Sewing this Saturday, February 28, 12:00 pm until 2:00 pm at Purl Patchwork (you can find a map to our store here)! Stop by and hang out with Heather and the Purl Patchwork staff. We'll have plenty of copies of Weekend Sewing on hand if you'd like to pick one up and have Heather sign it for you!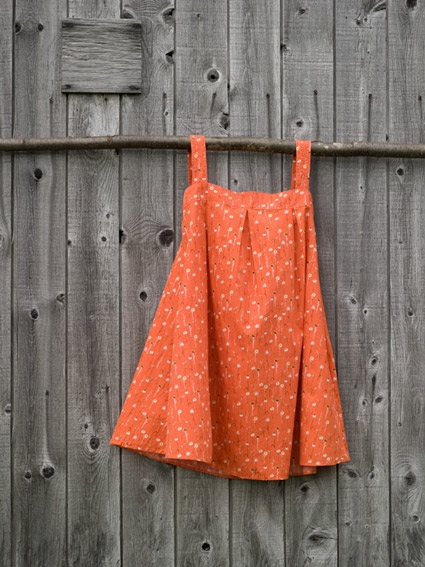 Edited by Melanie Falick, Weekend Sewing is part of a series of craft books by Stewart Tabori & Chang that also contains Falick's classic Weekend Knitting, just re-released in paperback. Like Weekend Knitting, each project in Weekend Sewing is designed with the weekend crafter in mind, with a range of patterns that suit any sewing ability, budget or time schedule. Sewing with friends and family is strongly encouraged – there are even tips for transporting your sewing machine to a friend's house for the weekend.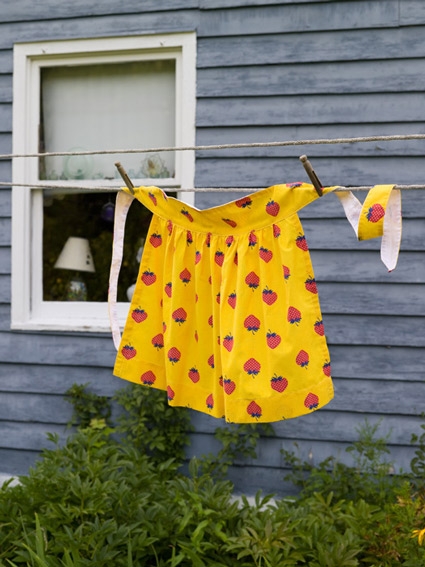 Weekend Sewing's projects are a perfect reflection of Heather's own inimitable style and approach to sewing: easy going, stylish but not stiff, colorful and bright, relaxed and casual.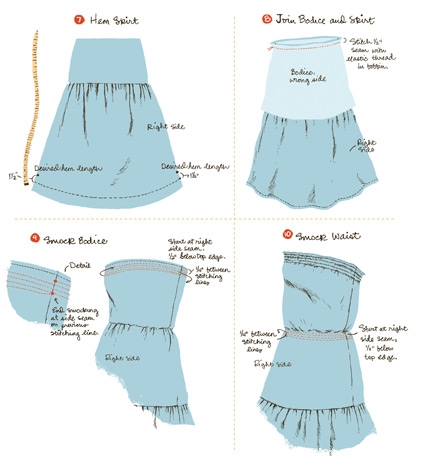 Weekend Sewing, not just in the patterns, but also in the book's fabulous and plentiful and charming illustrations that accompany her concise written instructions, like this illustration of the All Weekend Sundress.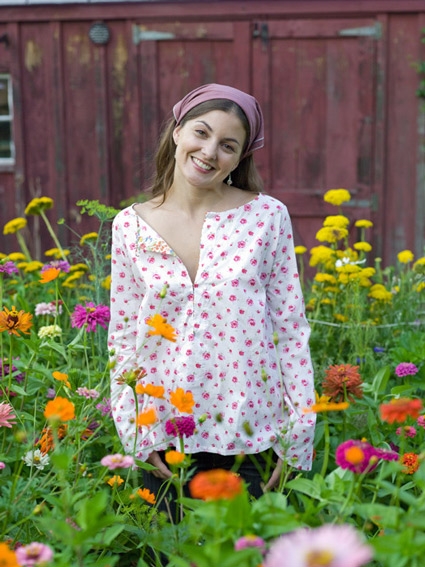 Yarnmonster!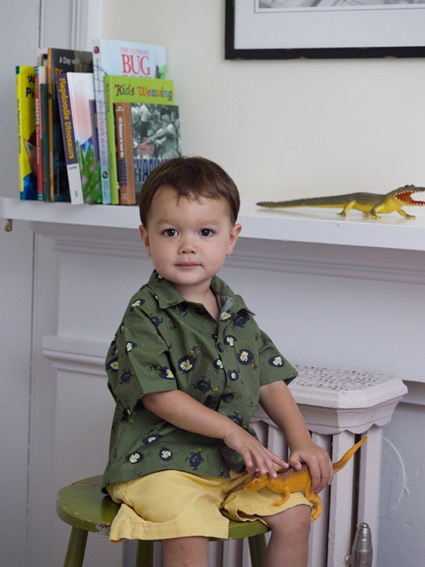 And also Kai's Shirt, a little treasure which can be made to fit any occasion depending on your choice of fabric. Here, in one of Heather's most adorable prints, the mood is decidely casual!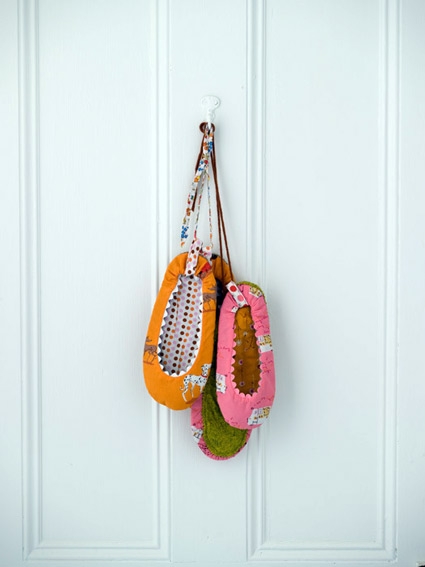 Weekend Sewing with a very complete sewing and fabric basics section, and good tips right off the bat for organizing and storing your sewing essentials so that they're easily accessible but neatly tucked away when not in use. You'll even find deliciously simple, low-maintenance recipes to munch during the many breaks you'll have plenty of time to take! In short, you'll find everything you need to make sewing a fun and relaxed part of your weekend, no matter what your skill level.
Here is what Heather had to say about the arrival of her first book:
A few weeks ago a friend turned to me and said "I am so sorry your book is launching during such a rough economy." The only thing I could think to say in response was "Oh no, you've got this all wrong!" I think this is the perfect time for Weekend Sewing! I have been so moved these past months by how much people seem to want to do for themselves and their families in an effort to be more self sufficient, and by how many of us have discovered the opportunity for creative expression that exists in doing so.
It's so empowering to be able to decide exactly what you need and what you want to wear, what clothing is a match for your lifestyle and for your taste. I am fortunate enough to have come from a long line of creative and self sufficient women, but had I not had such a wonderful Home Ec teacher I think my life would be much different now. Mrs G's approach was simple: A household (whether it includes just one person or a dozen) is a small business, and should be managed as such with ingenuity, thrift and creativity. Sewing, cooking and a sense of style and design were all equally valued. And, most importantly, she taught us this: this life, this home, is not a beauty contest, and it's not about perfection. This is about taking care of the people you love, taking care of yourself and being happy. I am so proud to be a part of the sewing/creative living community that so openly shares resources and inspiration, and so proud that Weekend Sewing has been so well received.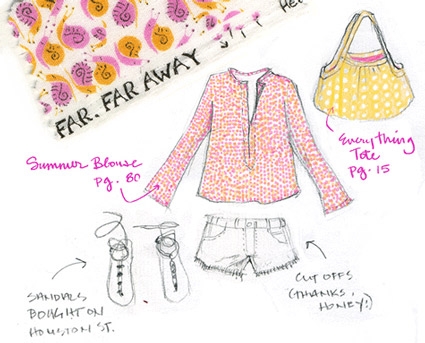 get a sneak peak of her new fabric line, Far, Far Away!
We hope to see you at Purl Patchwork this weekend! You can catch Heather at Purl Patchwork for a book signing from 12:00 pm until 2:00 pm at 147 Sullivan St., New York, NY (please click here for a map to our store).