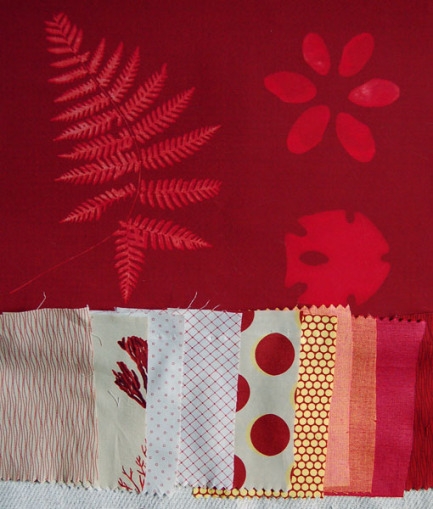 Moda! Cake Rock Beach is inspired by naturalist science and art of the 19th century, which celebrated the unique forms of natural objects as they were discovered and studied.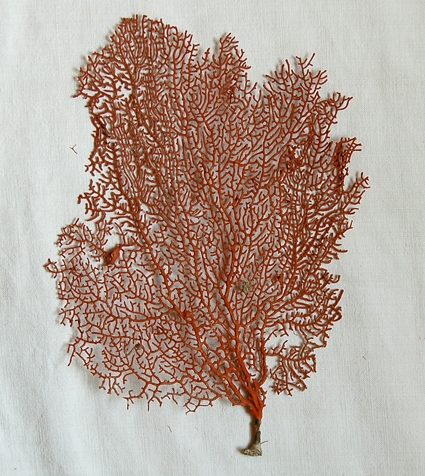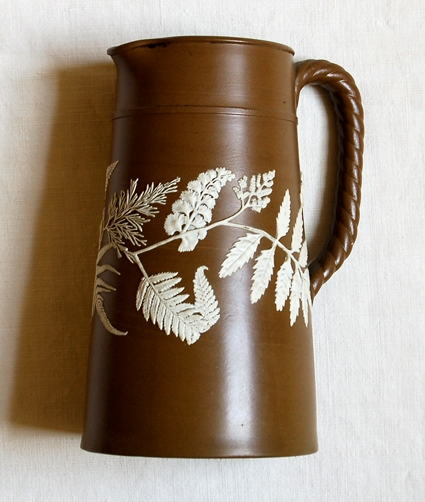 Naturalists catalogued their intriguing subjects with drawings, paintings, and early forms of photography. Their work influenced the fashions of the day, from textiles to ceramics.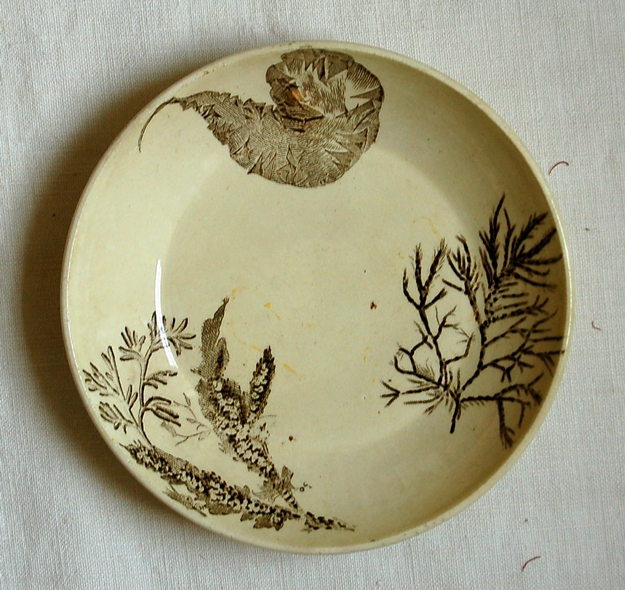 Over the years, Joelle has collected many prized possessions from this period (including the Wedgwood pitcher and plate shown here), that contributed to this collection. She gave it the name Cake Rock Beach, after a type of rock formation found on the beaches in her home state of Washington. With so many tidal pools, ferns, sea plants, shells, and other sea life, coastal Washington is a naturalist's dream! This inspiring environment drifts through these seven distinctive prints:

Flora – A large repeat pattern inspired by solar prints. Joelle made these images by placing objects she collected at the beach on photosensitive paper.
Seaweed – A detailed print of several different types of seaweed and coral, inspired by 19th century sources, as well as embroidery Joelle made.
Sand – A highly detailed field of tiny circles.
Fisherman's Net – A small diagonal grid inspired by traditional handmade nets.
Eclipse – A graphic print of large circles transformed into new moons.
Honeycomb – Inspired by a 19th century fabric print.
Waves + Particles – Inspired by a 19th century fabric print.

Each print is available in these naturally inspired colors (and Coral, pictured above):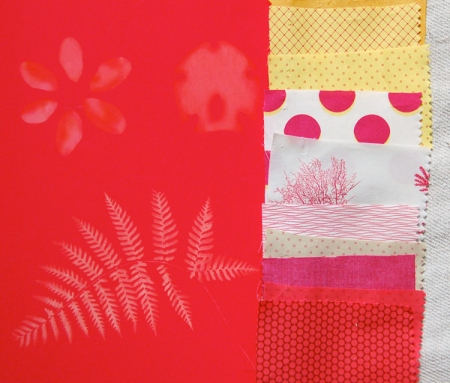 Fire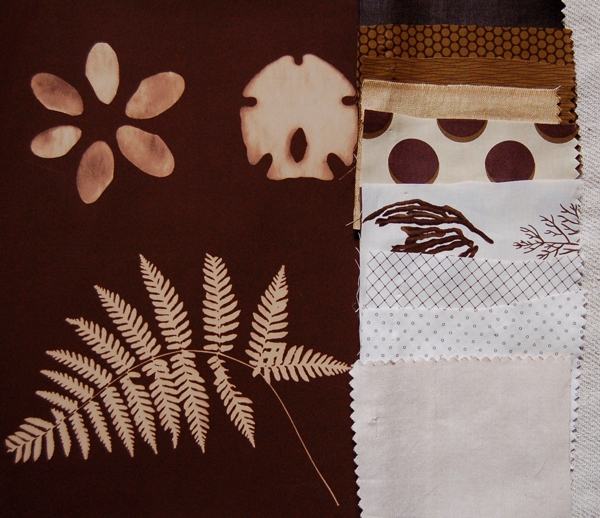 Earth

Leaf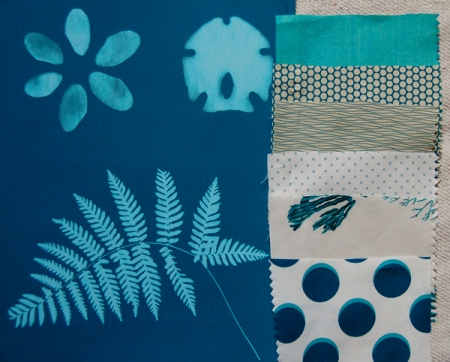 Water
Cake Rock Beach also features Net Of Jewels, 12 iridescent solid fabrics named for captivating jewels: diamond, ruby, citrine, and obsidian, to name a few.
Cake Rock Beach will debut at the Annual Quilt Market in Houston, Texas, this fall. It will be available nationwide this winter, in early 2008. We can't wait to share projects featuring these new prints with you!