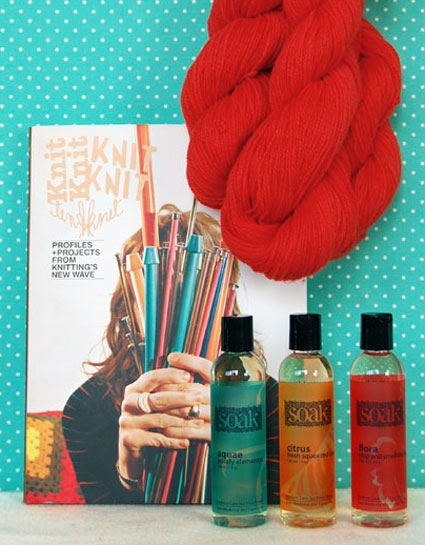 KNITKNIT BOOK SIGNING AT PURL!
Join us this Saturday, September 22, at 2 pm, as we welcome author Sabrina Gschwandtner to Purl for a book signing!
We are excited that Purl appears in Sabrina Gschwandtner's inspiring new book about the state of knitting and knitters around the world today.

Knitknit: Profiles and Projects from Knitting's New Wave combines amazing projects and interviews with some of the creative artists behind the needles, including some of our favorite designers:Erika Knight, Teva Durham, and Debbie New, just to name a few.  Artists like Mandy McIntosh, whose aran sweater gown is shown above, incorporate knitting in their films, sculpture, and performance.
Sabrina brings the reader into the studios and craft rooms of these artists as they share their sources of inspiration.  Beautiful portraits by photographer Kiriko Shirobayashi provide colorful glimpses at some woolly worlds: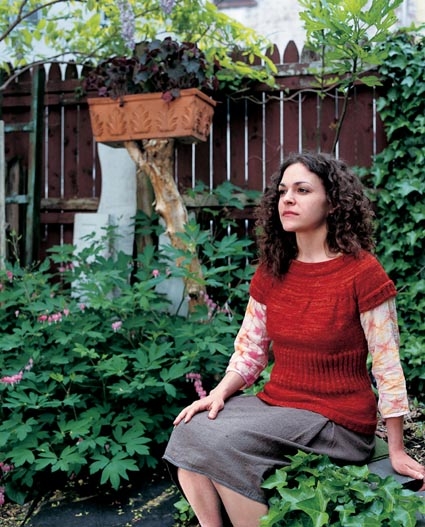 Purl customers will recognize Leah, one of our store managers and a gifted knitter in her own right. Leah models the cap-sleeve yoke sweater that Joelle contributed to the book! The rich red yarn is Koigu Premium Merino.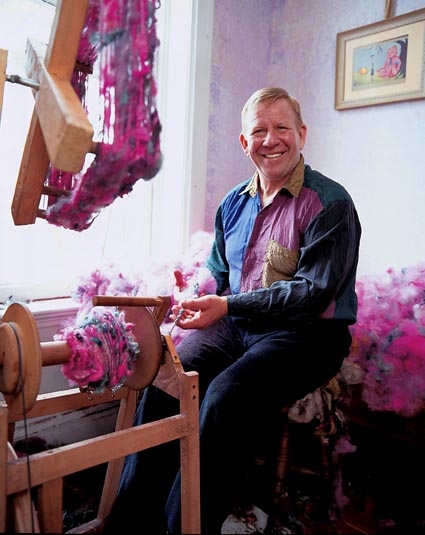 David Gentsch is the spinner behind one of the most daring yarns around, Ozark Handspun. His electric palette and incredible blend of mohair, wool, and silk lends to fun spinning and unforgettable knitting!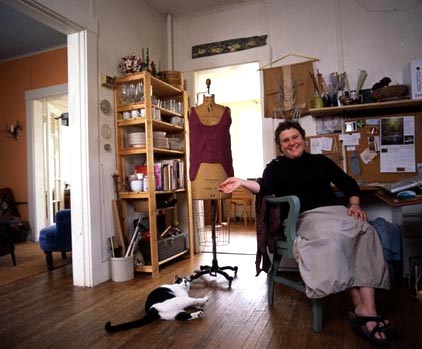 We love peeking into Nora Gaughan's sun-filled studio, where she and her cat seem to share a happy grin.  Her knits celebrate the patterns that appear in nature, and the intricate hobo bag that appears in the book is a stylish and thought-provoking project.
Visit Purl this weekend and see this terrific new book in person! The book signing takes place on Saturday at 2 pm.  Purl is located at 137 Sullivan Street in New York City. We hope you'll come by!