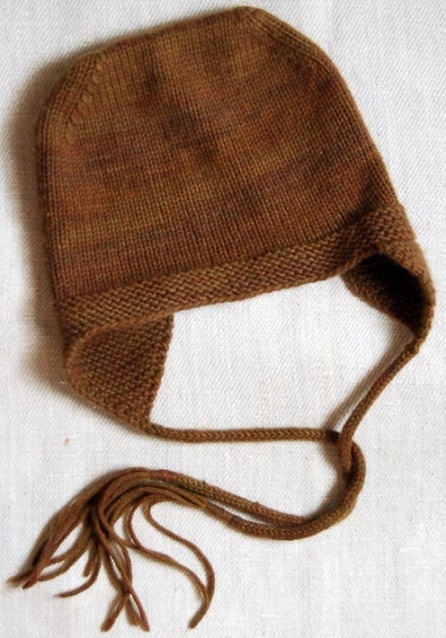 Cottage Creations' Flap Hat is a great pattern in the spirit of Elizabeth Zimmermann, lighthearted and thorough with ingenious techniques.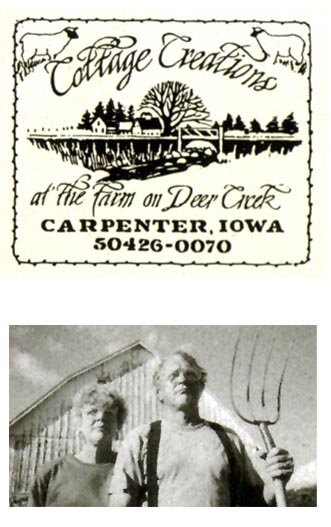 Carol Anderson, the author and owner of Cottage Creations, fills each of her booklets with stories, tips, and illustrations by her daughter Kari.  We love the way she manages to add humor, helpful reminders, extra patterns and inspiration into each booklet.
Here's Carol's "Iowa Gothic" portrait with her husband Paul.
Joelle made her own Flap Hat using two skeins of Jade Sapphire's sumptuous 8-ply cashmere. This pattern can be made for all sizes of heads, from toddler to grown-up, with worsted weight yarn. The flaps are wonderfully warm, with i-cord ties that dangle from each point.  The crown shaping comes together 5 different ways, shown in one of Kari's sketches. Joelle chose the "side to side" decreases.