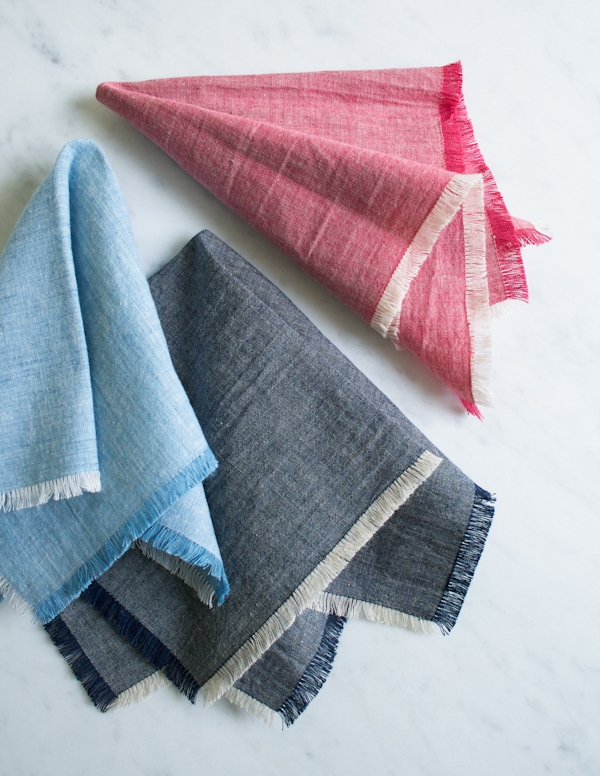 This is a simple way to create a fringed edge without worrying about the fabric unraveling.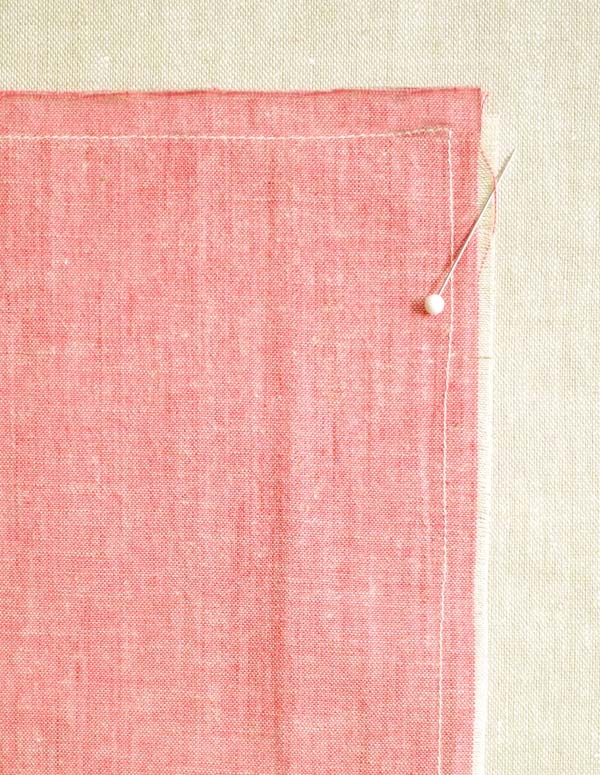 Using a coordinating thread color, sew 3/8 inch in from your edge (or edges in this case.) In the photo, above, we used a contrasting thread to clearly show the sewn lines, but your stitches should be nearly invisible.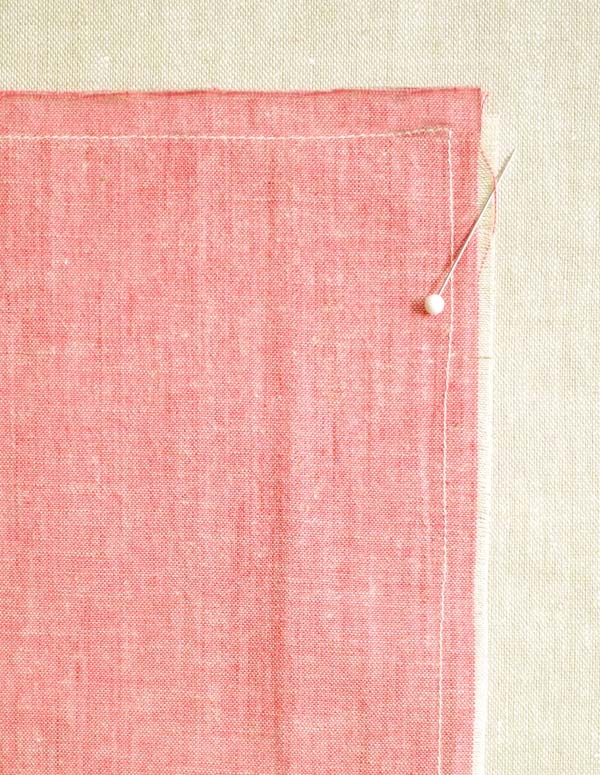 Working one side at a time, pull out the threads that run parallel to the square's edge. Pull the threads one by one until you have reached the line of stitching. Use the sharp point of a straight pin to help pick each thread.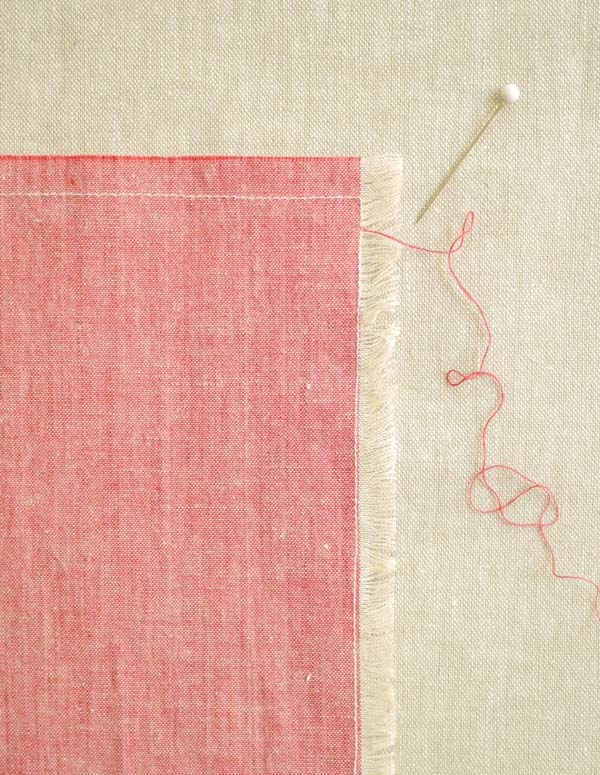 If a thread is partially caught in the stitching, carefully pull it until it hits the seam line.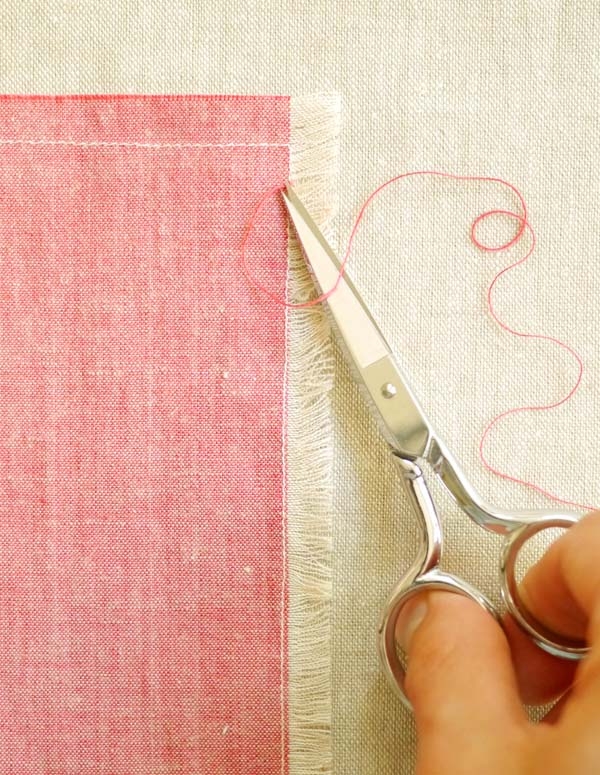 Trim the thread close to the seam line.
Work all the threads at the seam in the same way.