Ticking fabric was traditionally tightly woven so not even the most ambitious feather tip could escape the mattress or chair it covered. Knit in our 100% merino Line Weight, Katrina Walser's Ticking Ribbed Wrap puts a much softer spin on the iconic stripes of that classic fabric.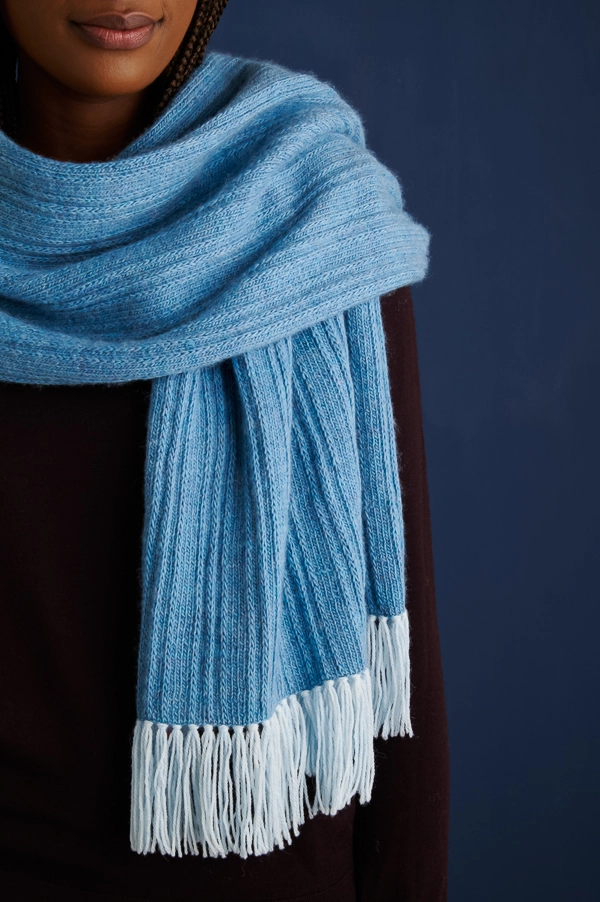 For knitting that is equal parts relaxing and interesting, Katrina designed this wrap in a wonderfully simple and rhythmic slip-stitch pattern.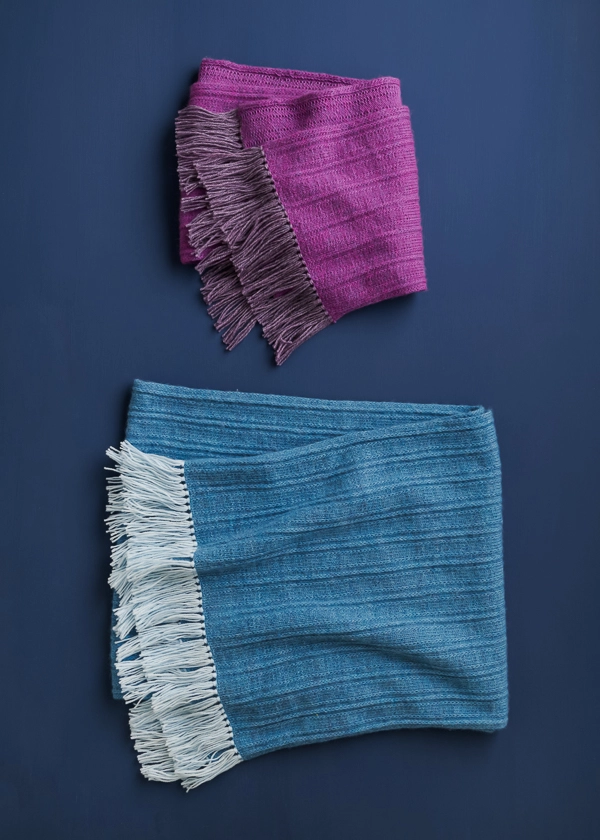 Once you knit the body of the piece in our soft and supple Line Weight, you switch to Quartz and use a crochet hook to attach the fringe, adding a touch more color and texture… And a lot of beauty!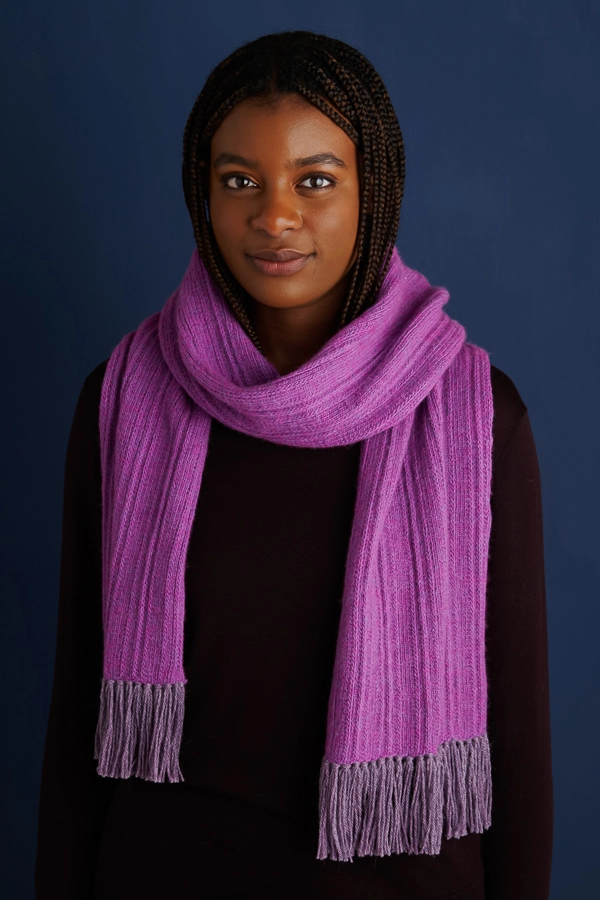 Line Weight is a delicate single ply whose loose twist lets you feel the exquisite softness of the merino fiber. It knits into a light fabric that blooms and relaxes when hand washed.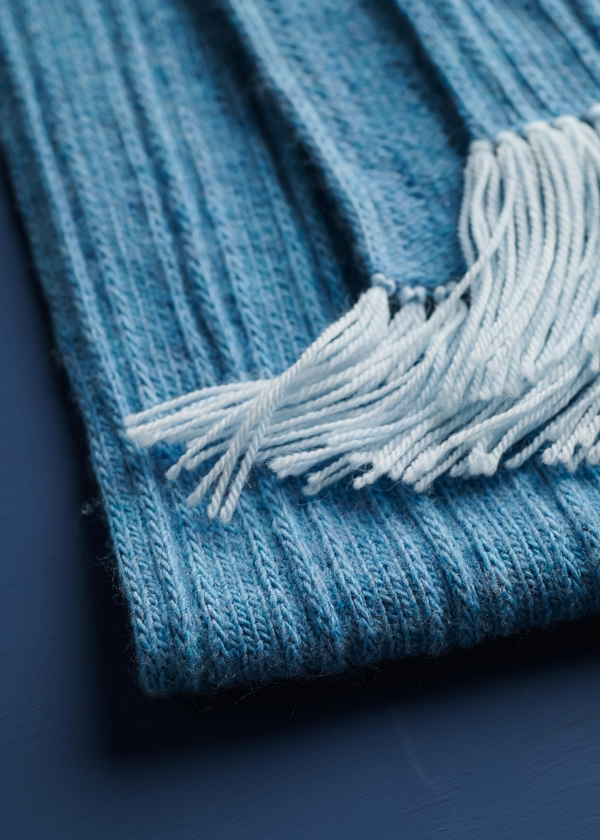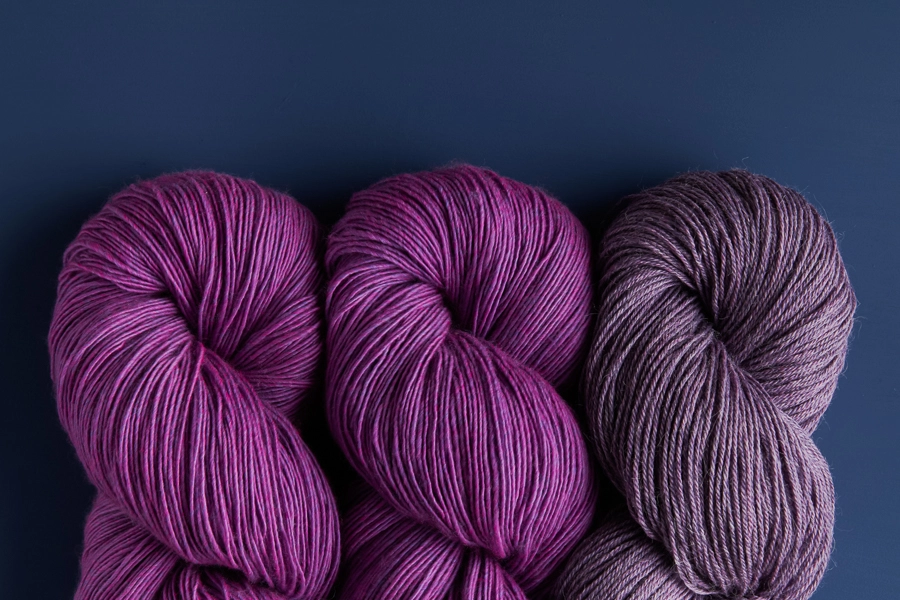 With its two plies and merino-suri mix, Quartz has a bit more strength, for a fringe less prone to felting or unraveling.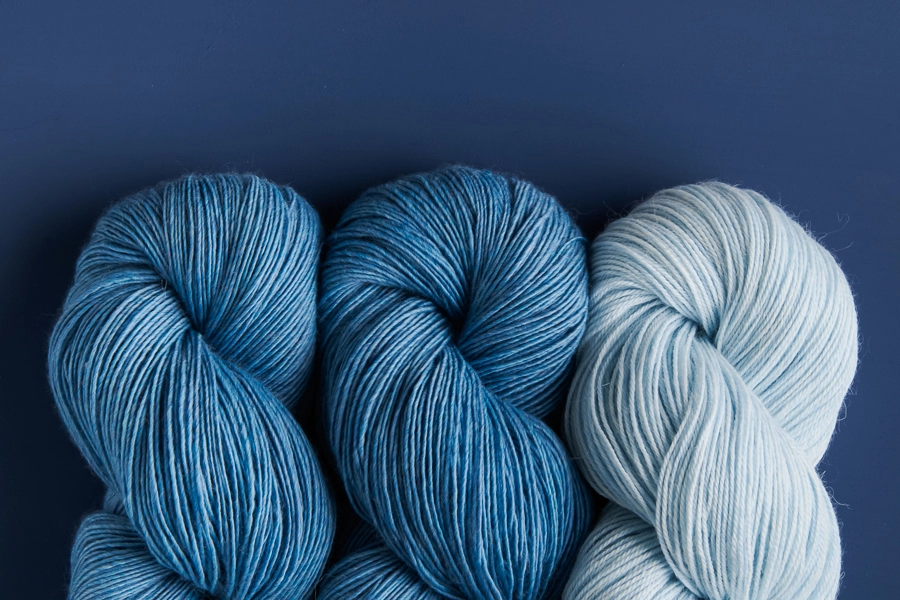 We've put together seven gorgeous Ticking Ribbed Wrap Bundles for this wrap, each with four skeins of Line Weight (2 skeins for the scarf version) and one of Quartz in the same color family. Soft and cozy, with character and beauty, this wrap ticks all the boxes for us!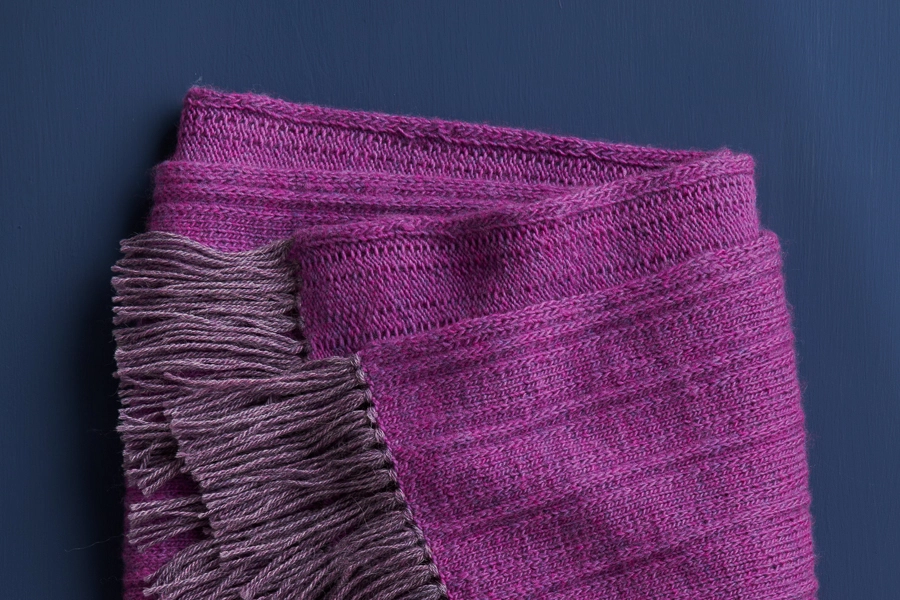 Designed for Purl Soho by Katrina Walser. Based in Sydney, Australia, Katrina is a knitting teacher, tech editor, and the designer behind Oliphant Kat, where she publishes simple, modern pieces. She's passionate about using her designs to help new knitters develop skills, alongside the confidence to use them!
Share your progress and connect with the community by tagging your pics with #PurlSoho, #PurlSohoBusyHands, #PurlSohoTickingRibbedWrap, #PurlSohoLineWeight, and #PurlSohoQuartz. We can't wait to see what you make!
Materials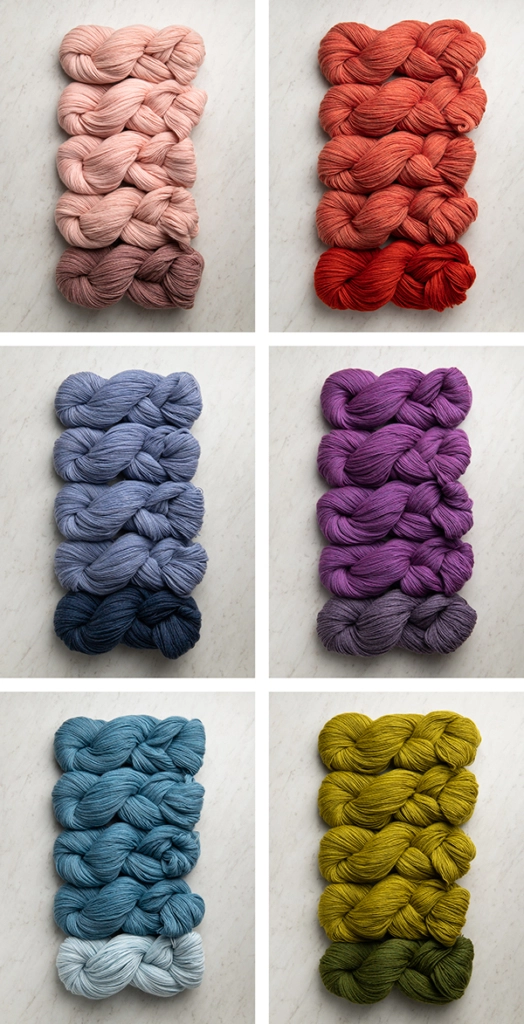 Our Ticking Ribbed Wrap Bundle comes in Scarf and Wrap sizes (Wrap size shown above). It includes…
Yarn A: 2 (4) skeins of Purl Soho's Line Weight, 100% merino wool. Each skein is approximately 494 yards/100 grams; approximately 975 (1700) total yards required. We used the color Lotus Flower for the Scarf and Cobalt Turquoise for the Wrap.
Yarn B (for fringe): 1 skein of Purl Soho's Quartz, 65% merino wool, and 35% suri alpaca. Each skein is approximately 420 yards/100 grams; approximately 55 (95) total yards required. We used the color Wild Lupine for the Scarf and Icicle Blue for the Wrap.
You will also need…
Choose from one of our colorful palettes, above…
Top Row: Peony Pink + Pink Starfish; Weathered Barn + Cardinal Red
Middle Row: Hydrangea Blossom + Blue Jeans; Lotus Flower + Wild Lupine (used for our Scarf)
Bottom Row: Cobalt Turquoise + Icicle Blue (used for our Wrap); Golden Green + Fresh Pickle
Not Pictured: Fieldstone Gray + Ash Gray
GAUGE
33 stitches and 50 rows = 4 inches in stitch pattern
SIZES
Scarf (Wrap)
Finished Dimensions: Approximately 10 (17½) inches wide x 72 inches long, not including fringe
NOTES
SPECIAL INSTRUCTIONS
STITCH MULTIPLE
This pattern works over a multiple of 12 stitches.
SLIP STITCHES
Slip all slipped stitches purlwise with yarn in back on right-side rows and with yarn in front on wrong-side rows.
PATTERN
With Yarn A, cast on 84 (144) stitches. We used a basic Long Tail Cast On.
Set-Up Row (wrong side): Purl to end of row.
Row 1 (right side): Slip 3 (see Notes), k2, slip 2, k2, *slip 1, k4, slip 1, k2, slip 2, k2, repeat from * to last 3 stitches, k3.
Row 2 (wrong side): Slip 3 (see Notes), purl to end of row.
Repeat Rows 1 and 2 until piece measures approximately 72 inches from cast-on edge, ending with Row 2.
With right side facing you, bind off knitwise.
FINISHING
Weave in all ends, and prior to attaching tassels, gently wet block to finished dimensions.
FRINGE
**Cut three 8½ inch long pieces of Yarn B. With wrong side facing you, insert crochet hook into corner, just above cast-on edge. Holding strands of Yarn B together, fold them in half, creating a loop. Use hook to pull loop a little bit through to wrong side of work. Thread yarn tails through the loop and pull gently to tighten***.
Repeat from ** to *** across length of cast-on edge, inserting the crochet hook 2-3 stitches away from the previous fringe, or desired spacing. Repeat again for bind-off edge.
Trim fringe so it's even, and you're done!