We've always loved our Linen Quill a whole lot, but now that we've more than doubled its color palette, we have to say, we love it even more. An incredible blend of fine highland wool, alpaca, and linen, this traditional Andean yarn now comes is over 30 gorgeous colors!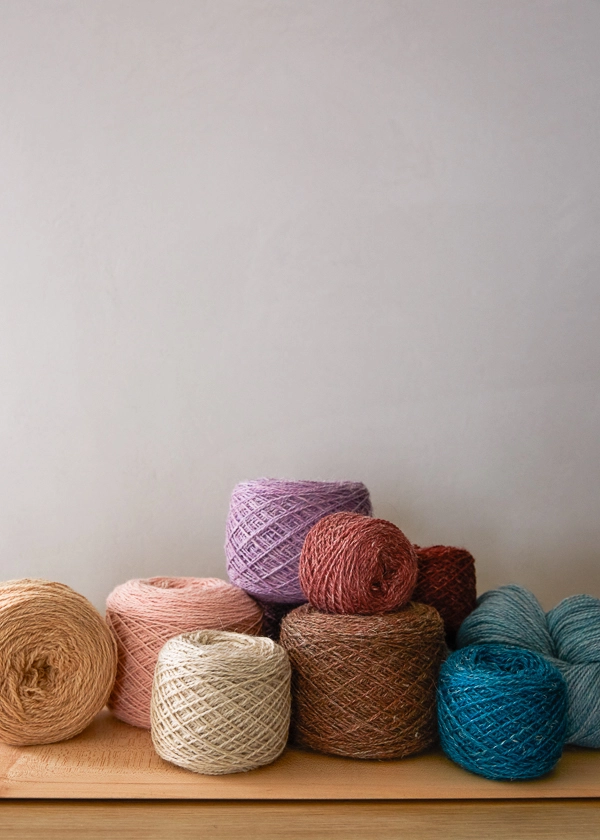 Please welcome seventeen (yes, seventeen!) new colors to the Linen Quill collection! The new additions tap into every aspect of the natural world: the varied blues of oceans and skies, the earthy tones of deserts and mesas, the rosy shades of garden flowers, and a green that conjures the fragrant forest flora.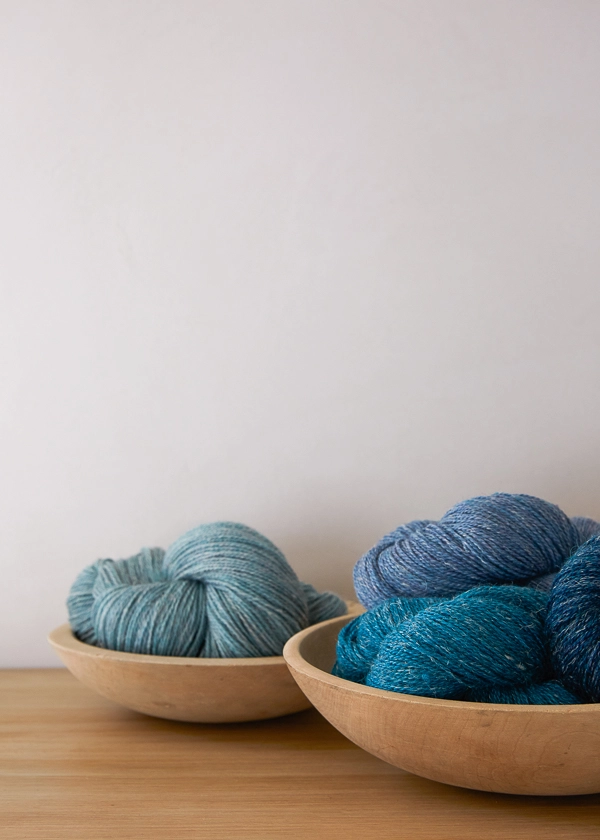 We've expanded our family of blues by four, from green-toned Vintage Celadon to purple-y Mountainbird Blue. Sister colors, True Turquoise and High Tide, are wonderfully saturated versions of clear ocean waters… Totally beautiful!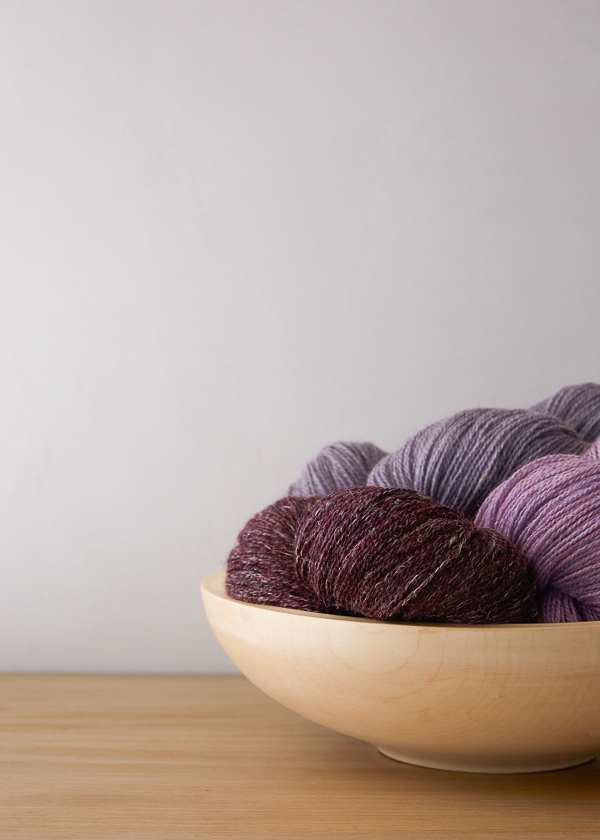 And adding to the pale and subtle shades of purple already in the collection, three new colors bring shadow as well as highlight to the family. Crocus Bud, Purple Smoke, and Dark Iris, these are the colors of spring in bloom, full of life and beauty!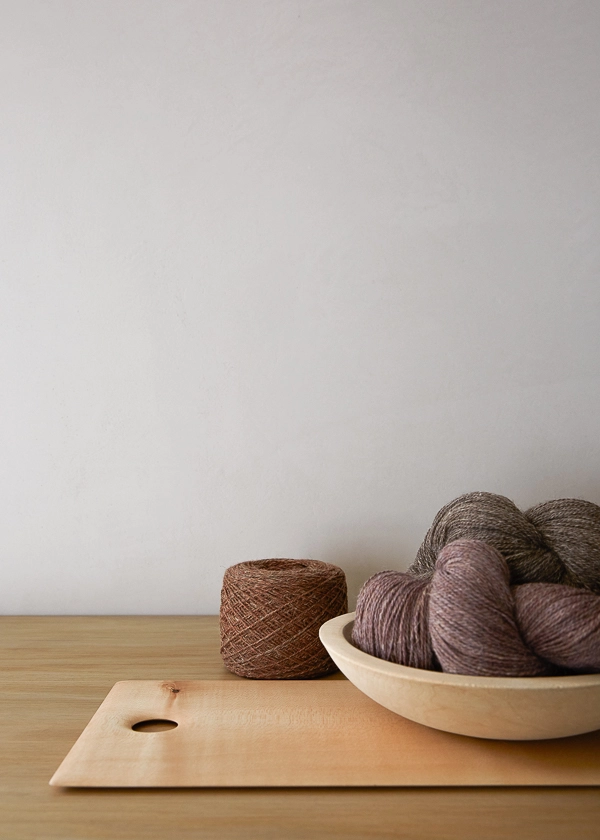 Our new trio of neutrals bring warmth and depth. As subtle as they are resonant, each one has its own complex personality: generous Fresh Nutmeg, dignified Twig Brown, and inscrutable Peach Stone. Gorgeous!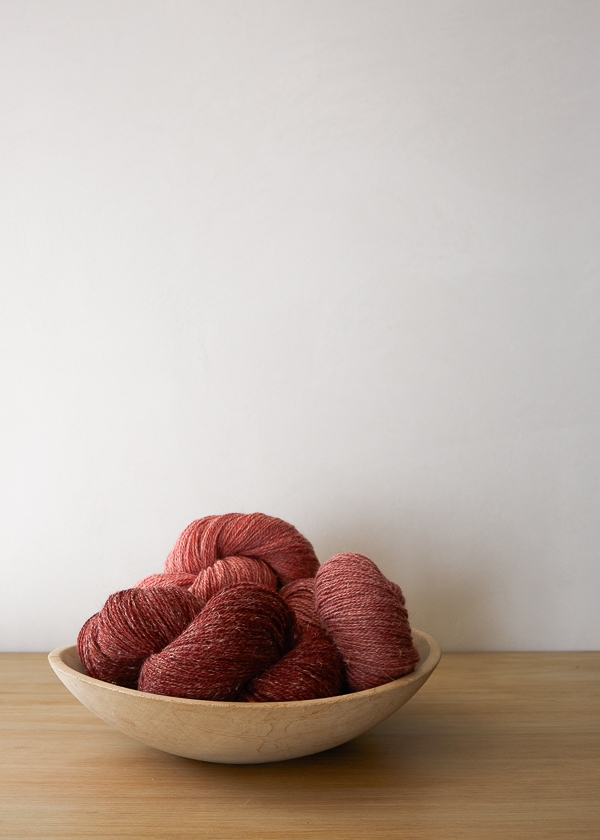 Bringing some company to the original collection's reds and pinks, we've added deep and toasty Chestnut Red, soft and dusty Rosewood Pink, punchy Lychee Pink, plus gentle Peony Pink, below.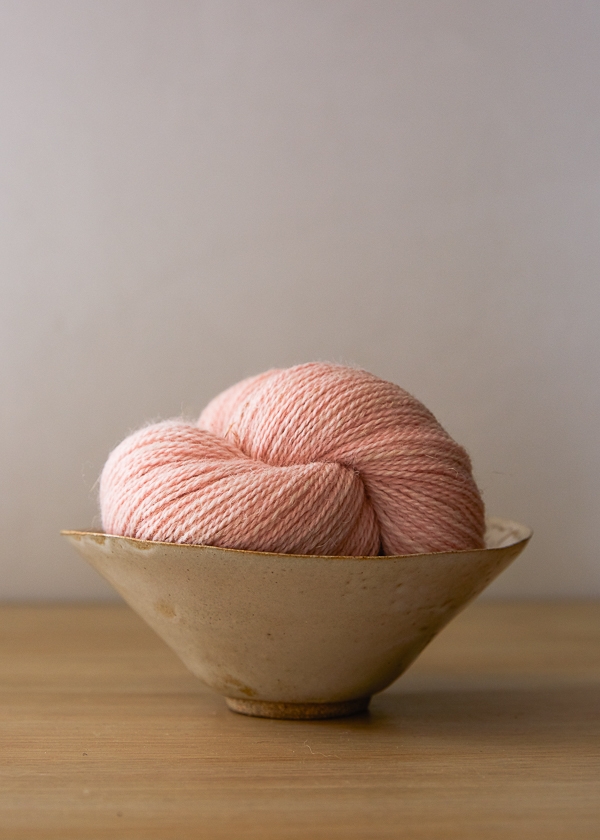 Also at the quiet end, Honey Pink and Wheat Flour join the family. Both have been available in other yarns, but now they're also in Linen Quill, the perfect vehicle for such soft and natural colors.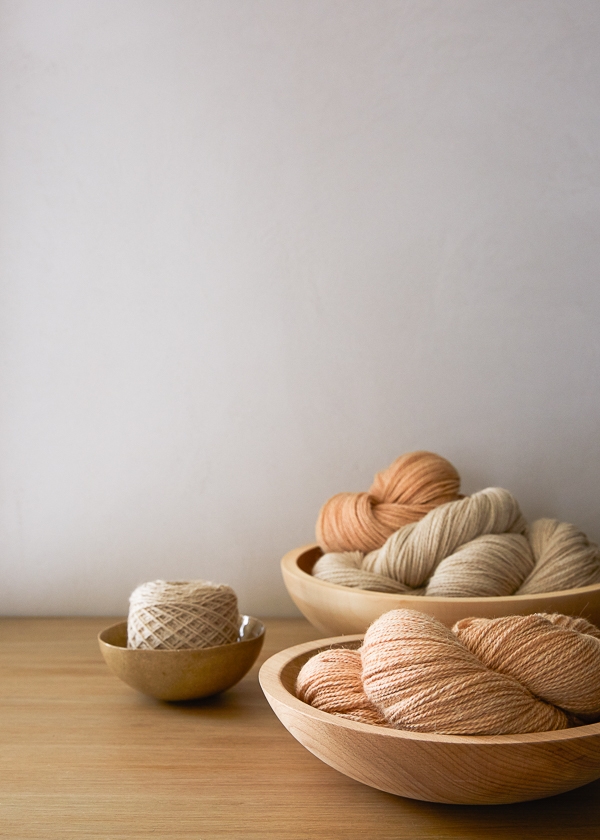 And finally, green! Linen Quill's new shadowy Juniper Green is so forest-y it's like aromatherapy for your eyes! It's a rich and complex color that truly does justice to nature and her evergreen hideaways.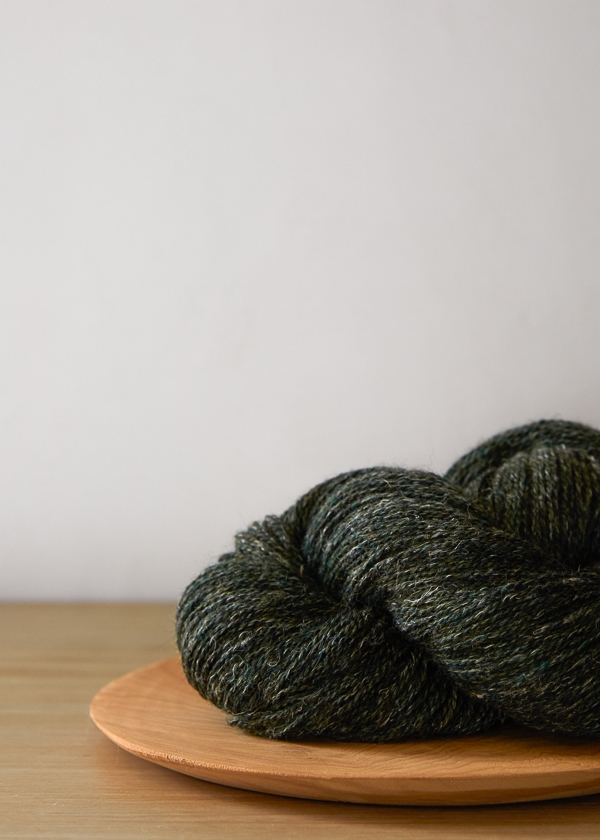 With all these new colors come new ideas! We can't stop dreaming about the combinations: graded shades in the same family; contrasting colors for bold, graphic designs; stripes, thick and thin, in the same family or the complete opposite. We hope you're inspired as we are with these newcomers…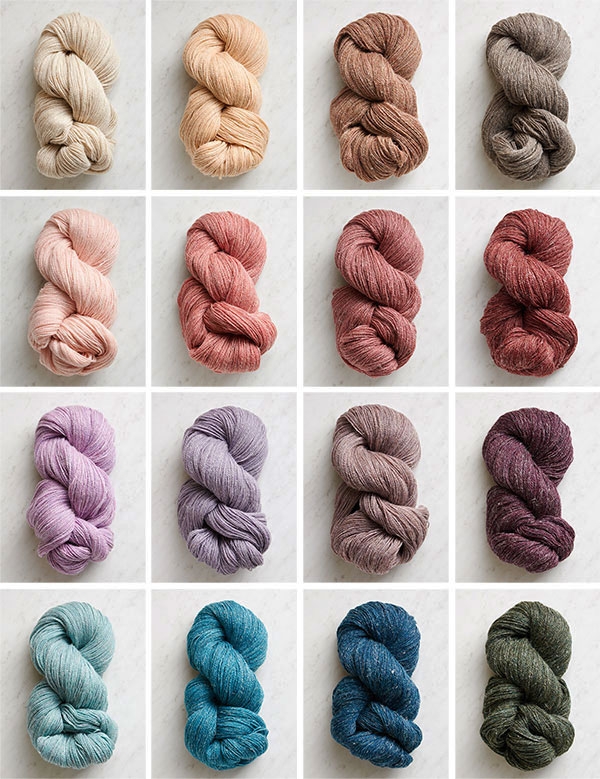 Top Row: Wheat Flour, Honey Pink, Fresh Nutmeg, Twig Brown
Second Row: Peony Pink, Lychee Pink, Rosewood Pink, Chestnut Red
Third Row: Crocus Bud, Purple Smoke, Peach Stone, Dark Iris
Bottom Row: Vintage Celadon, True Turquoise, High Tide, Juniper Green
Browse the whole collection right here!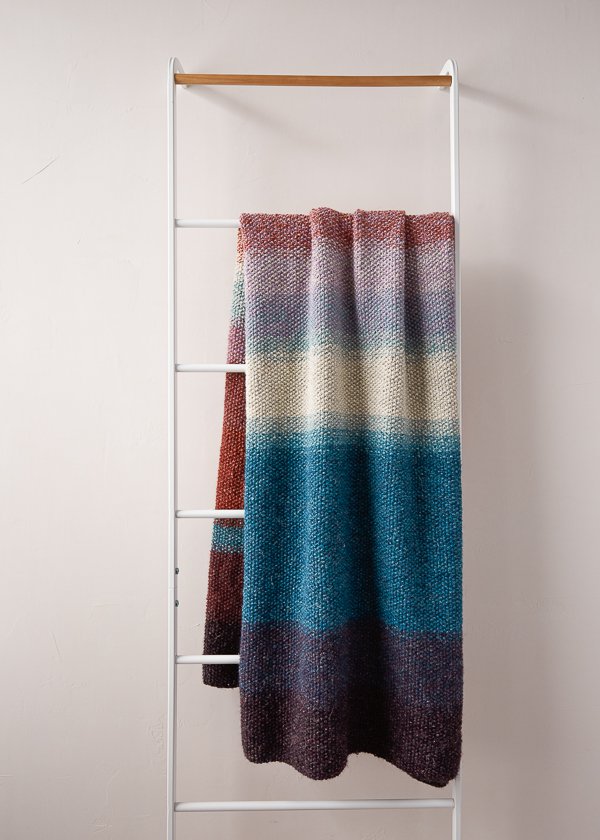 Want to really get acquainted? Try the free pattern for our Nature's Palette Blanket! It combines new and old colors in a double stranded seed stitch pattern that moves through the natural world with utter grace and beauty!