Our Beads + Tassels Necklaces are our first foray into the world of beading, but definitely not our last! Easy, portable, and so much fun to make, these lovely strands are a wonderful introduction to beading and jewelry making. And maybe best of all at this time of year, both the Kit and the finished Necklaces make amazing gifts!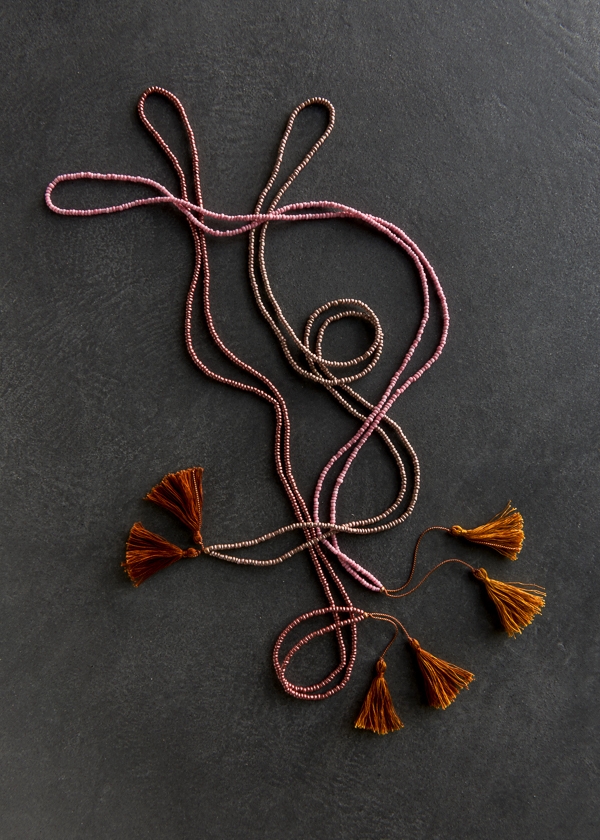 Our Beads + Tassels Necklaces Kit makes getting started very easy because it comes with everything you need, including a step-by-step Pattern, three Tins of Seed Beads, and even a Small Tassel Maker tool. Each Kit makes three necklaces in three colors, and there are six palettes available, from warm and earthy Copper Spice to cool and airy Arctic Silver.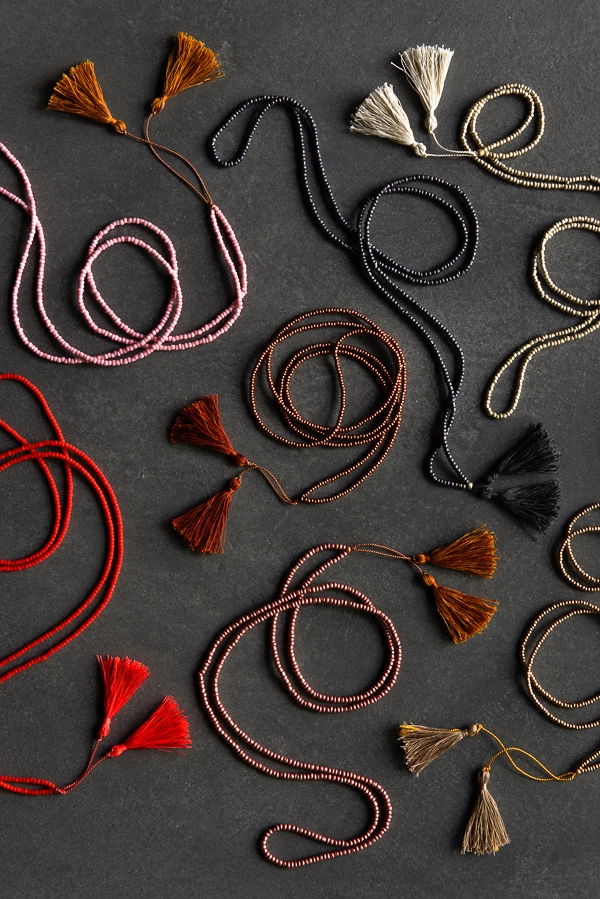 The whole undertaking couldn't be more straightforward or beautiful. This holiday season, try something new and make something absolutely gorgeous in the process! -Molly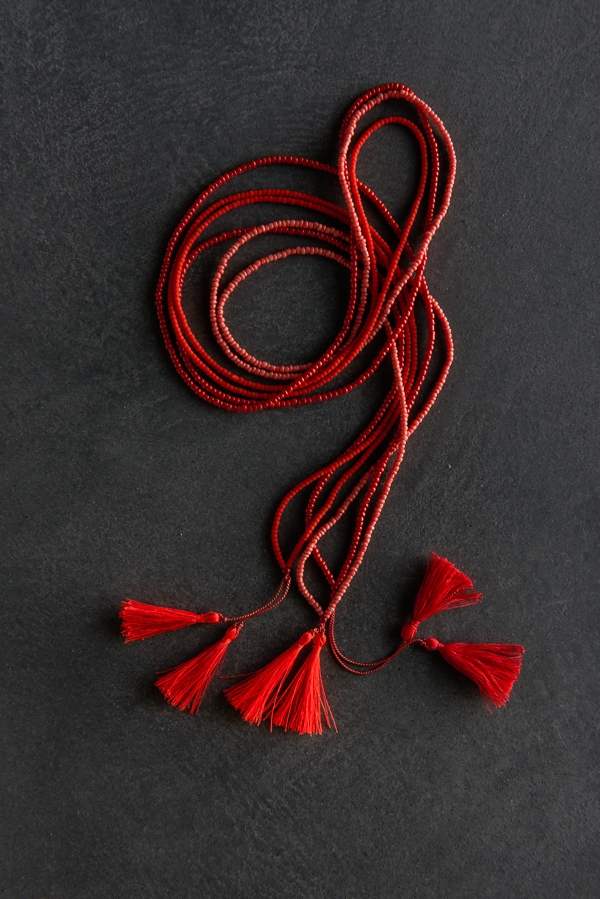 Materials
Our Beads + Tassels Necklaces Kit comes in six palettes. They are…
Top Row: Arctic Silver, Golden Dune, and Copper Spice
Bottom Row: Red Coral, Teaberry Pink, and Crow Feather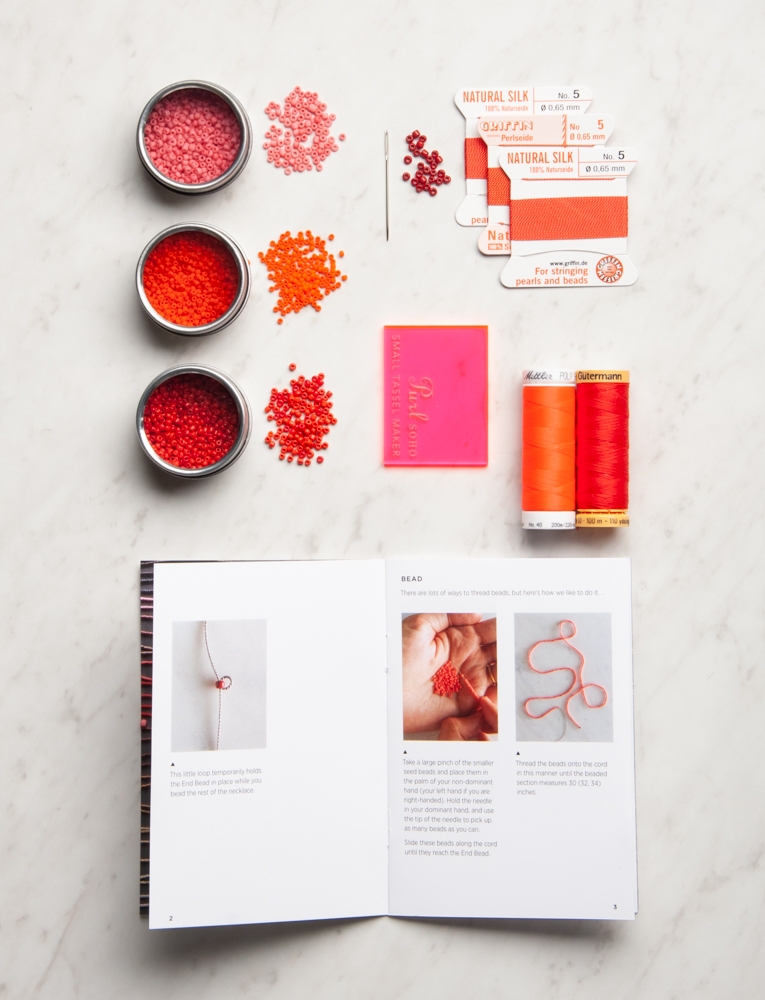 Each Kit includes everything you need to make three necklaces, measuring 30, 32, and 34 inches in circumference…
Three 2-meter packages of Silk Bead Cord, No. 5
Three Tins of Seed Beads, Size 12
Several Size 8 Seed Beads (for securing the bottom of the necklace)
Two spools of sewing thread (for the tassels)
Purl Soho's Small Tassel Maker
A hand-sewing or embroidery needle
A full-color instructional booklet
All of these components are also available on their own by clicking on the hyperlinks.
Pattern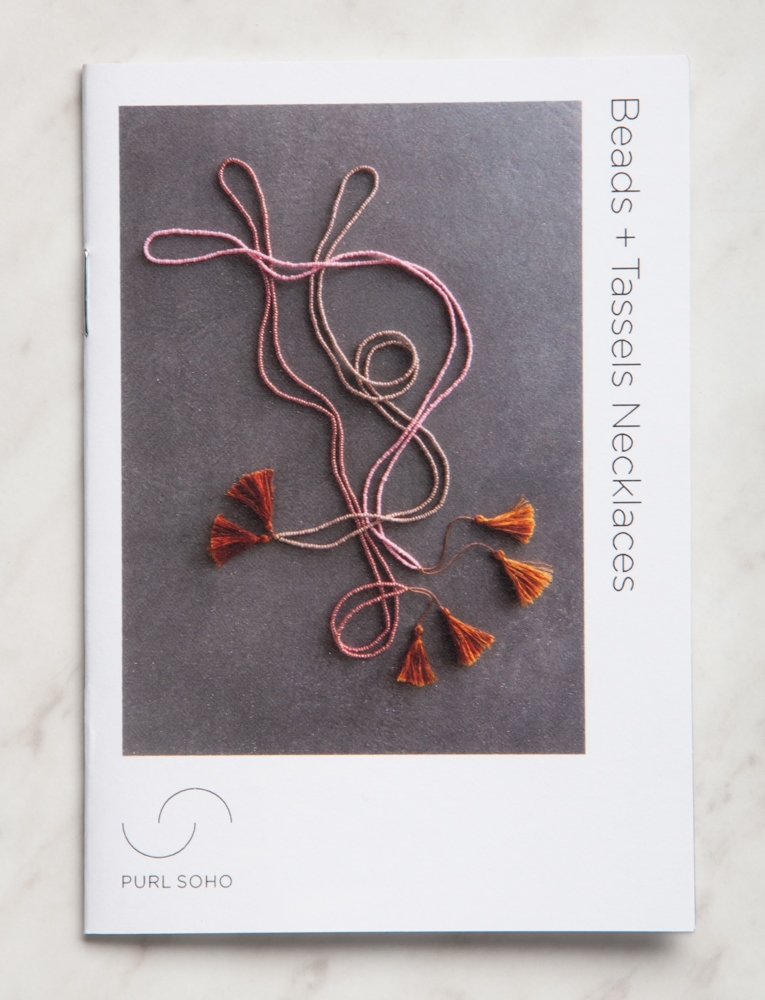 If you already have what you need, our Beads + Tassels Necklaces Pattern is available on its own as a PDF download.