As different colors of thread crisscross Purl Soho's Watercolor Linen, they create a nuanced field of color that is hard to pinpoint but easy to admire. And when our Fringed Napkins expose these multi-color threads, something even more surprising starts to happen!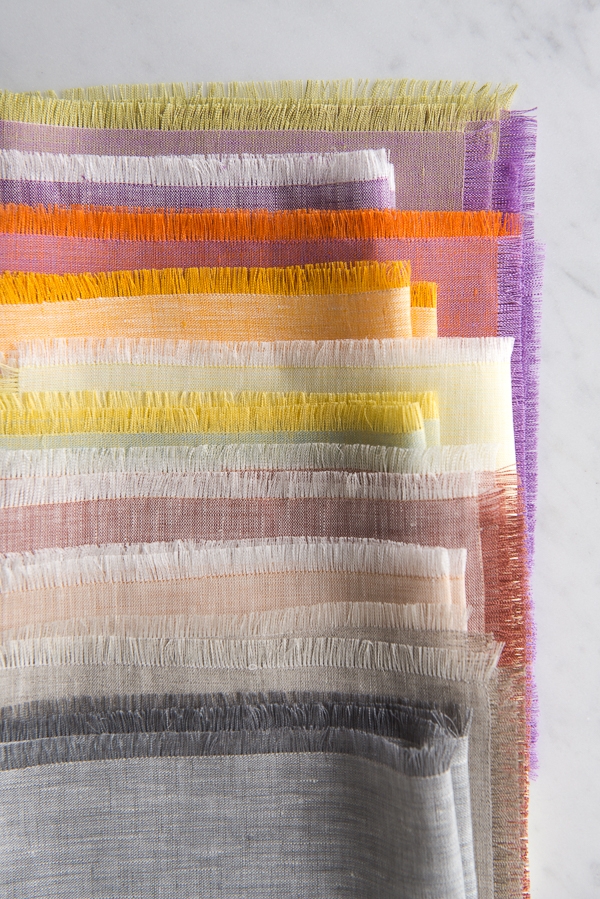 A pulled thread fringe around each Napkin shows off the sometimes-vivid, sometimes-subtle combination of threads that create this singular fabric. It's wonderfully satisfying to reveal these little moments of magic!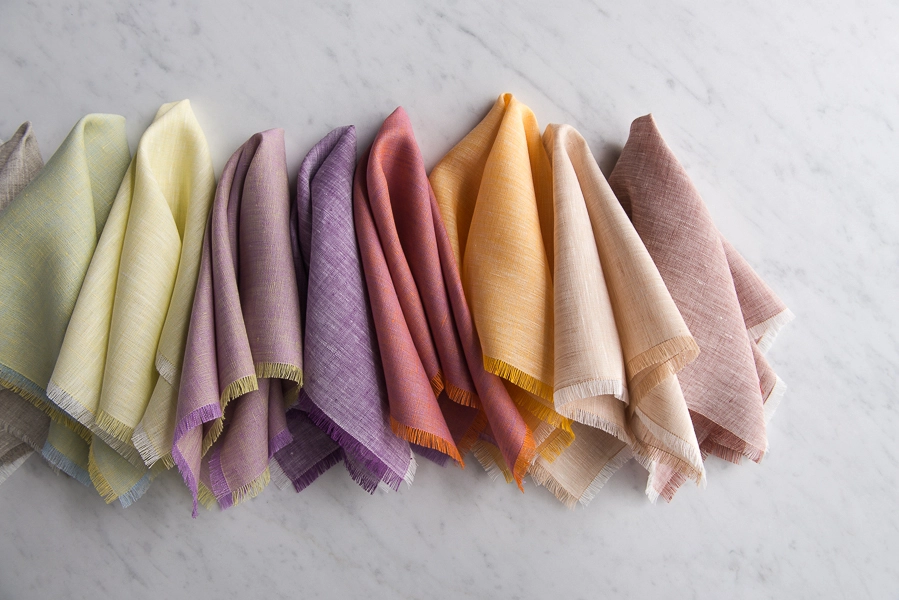 We made Napkins in all 10 of the luminous colors included in our Bright Watercolor Linen Bundle. To make your own set of Fringed Napkins in Watercolor Linen, just follow our original free Fringed Chambray Napkins Pattern. These are a dinner-napkin size 16 x 16 inches. Try the same and make your next dinner a real party! –Corinne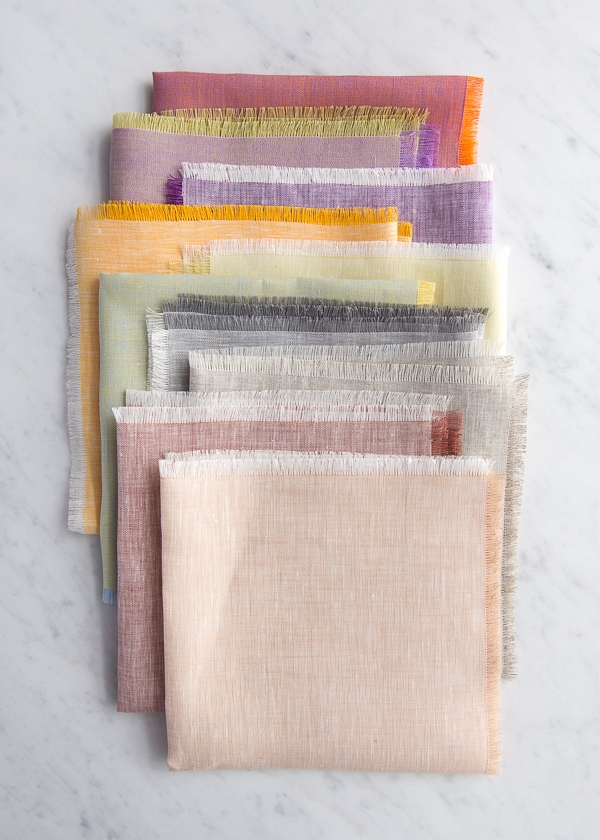 Materials
You will also need a pair of small, sharp scissors and a straight pin.
Size
Finished Dimensions: 16 x 16 inches
Pattern
For the free pattern, please visit our original Fringed Chambray Napkins post.