For my high school home-ec class we were told to go to the fabric shop and pick out the pattern and fabric of our choice. Most of my classmates arrived prepared to make simple A-line skirts and pillowcases, but I chose a pattern for a fully lined pea coat and 3 yards of synthetic blue fur (yup!). The project may have been a little ambitious (and weird!), but I learned so much more about garment sewing than I ever would have with an easier pattern, and I loved it!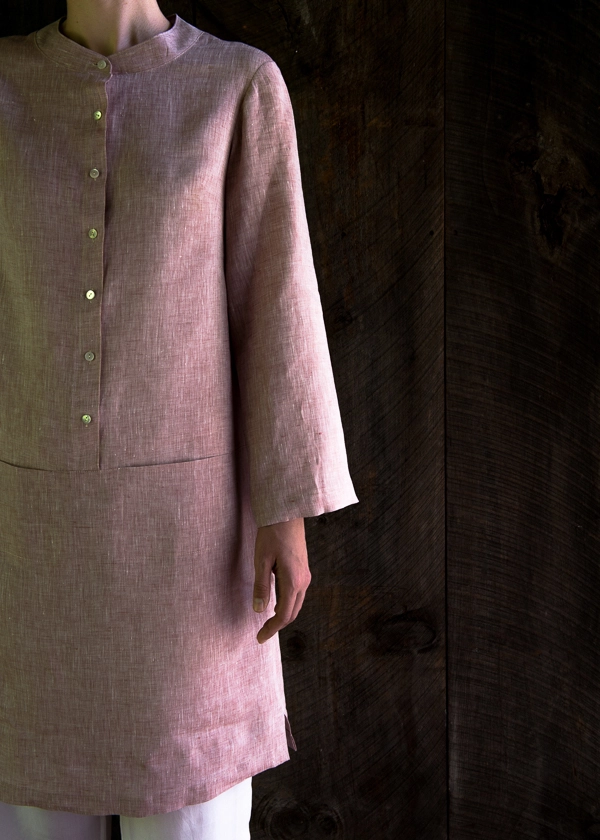 Since then, I've approached every project I make as both an opportunity to create and to learn. With clear and concise instructions, Merchant & Mills' lovely Union Dress pattern offered both! It included my first Henley-style neckline, lots of topstitching practice, and techniques for the perfect dart.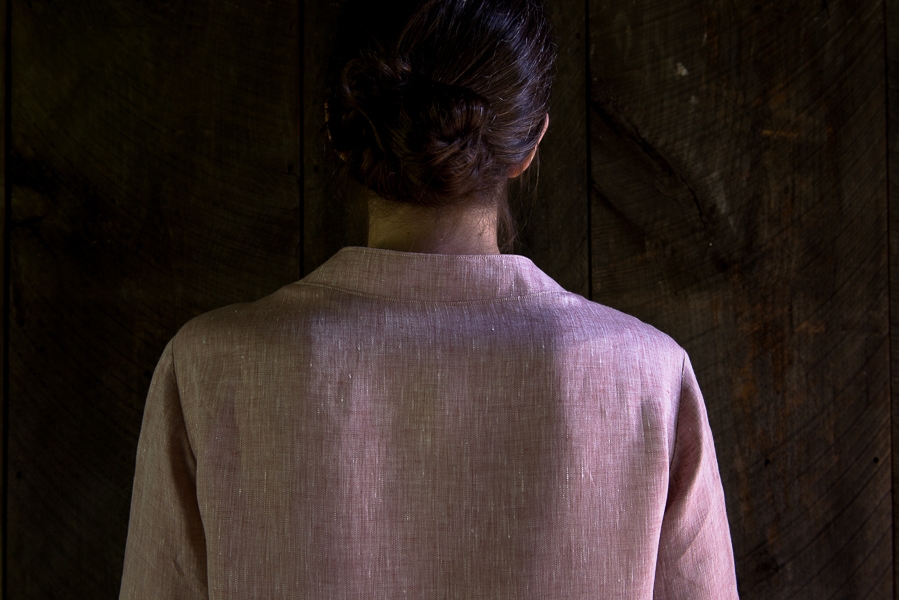 This classic dress looks just right in Purl Soho's new Watercolor Linen. Soft, cool, and drape-y, I'll be wearing my Union Dress all season, and for next season… definitely synthetic fur! –Corinne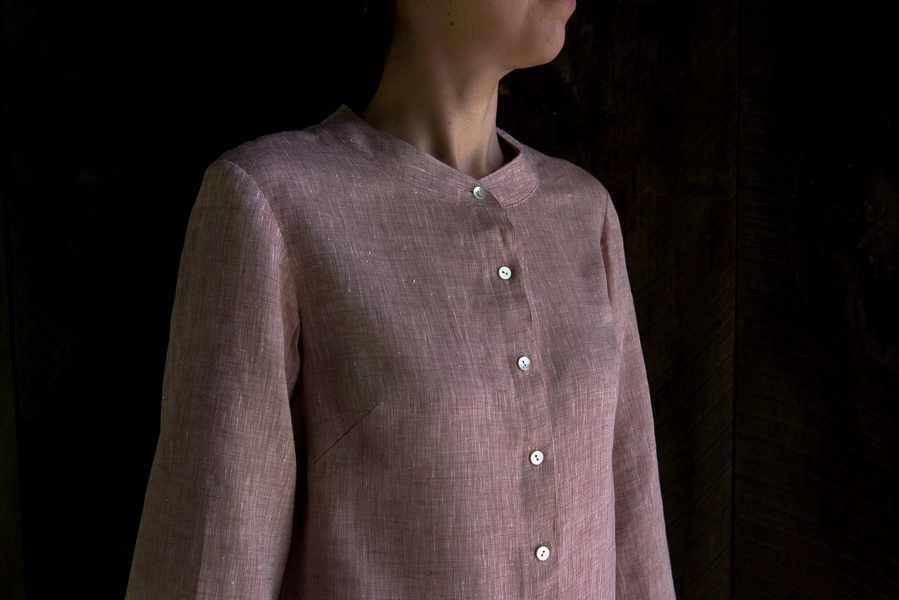 Materials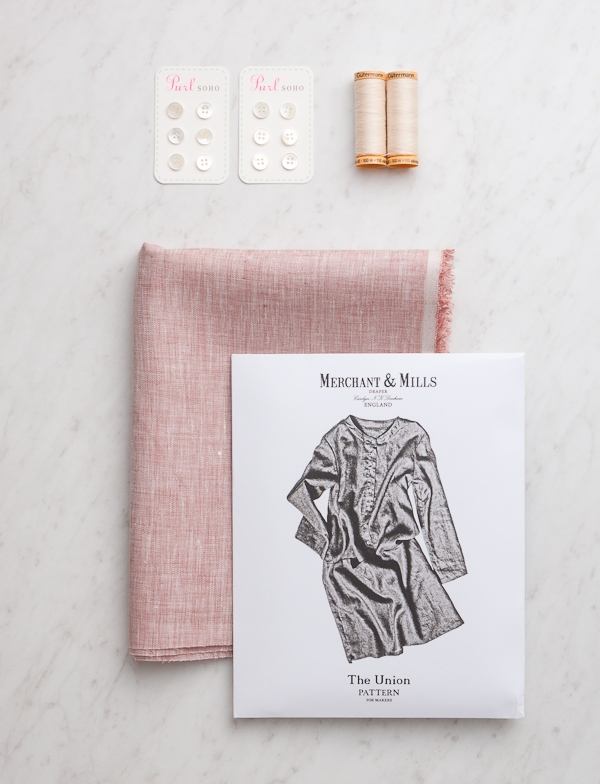 Sizes
(all measurements are shown in inches)


The model is wearing size 8.
Pattern
The Union Dress pattern from Merchant & Mills is available for purchase here.