We designed our Vintage Stripes Merino Blankets to be exactly what we want a blanket to be, a cocoon of the coziest material we could imagine in a weight that feels perfectly protective and toasty. Simple stripes at each end remind us of overnights in grandma's cast iron bed, autumn bonfires wrapped in warmth, and sweet dreams. So wonderful to have around, these blankets are like a great friend, the kind you keep forever!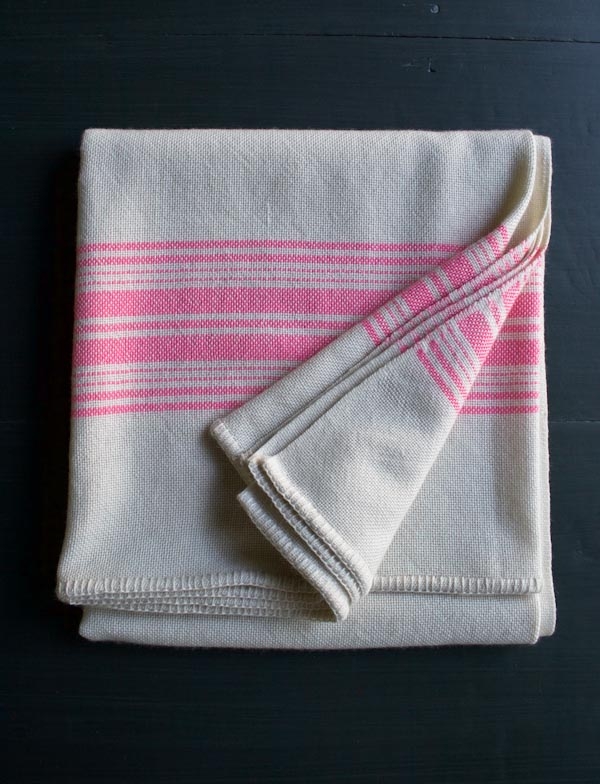 In Purl Soho's own beautiful Line Weight merino, our Vintage Stripes Merino Blankets are impeccably hand woven by a family workshop in the Arequipa region of Peru. Purl Soho is proud to partner with these artisans, so expert in their craft and so steeped in the traditional skills we honor.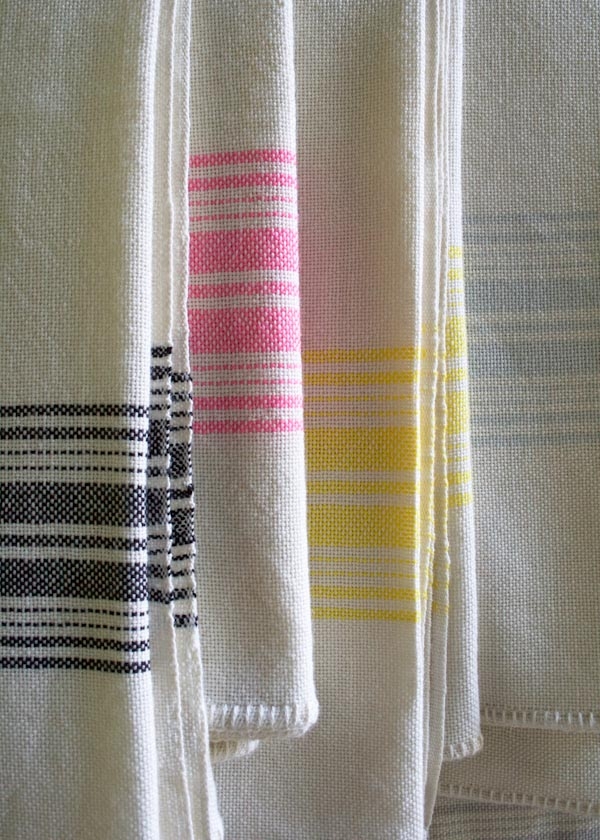 Our rich and creamy Heirloom White serves as the ground of each blanket, while the stripes range from delicate Oyster Gray to deep Dark Loam. Browse our entire collection of Vintage Stripes Merino Blankets and pick your favorite!