Two minds with a great passion for fiber come together in one gorgeous yarn, Purl Soho's new Lanecardate Feltro. Lanecardate, in the family wool business since 1663, along with yours truly, present this truly exceptional yarn!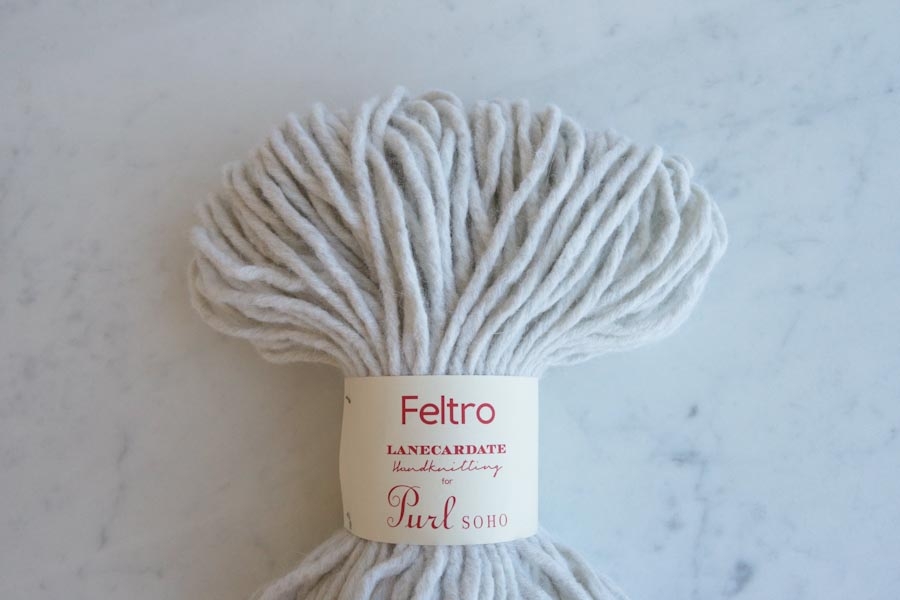 Lancardate creates Feltro entirely in Italy, choosing only the very best natural fibers. They rigorously select from breeds and farms who comply with their standards of fineness, length, and environmental sustainability. The result is that each every skein of Lanecardate Feltro is infused with thoughtfulness for people, animals, and the earth and with centuries of know-how.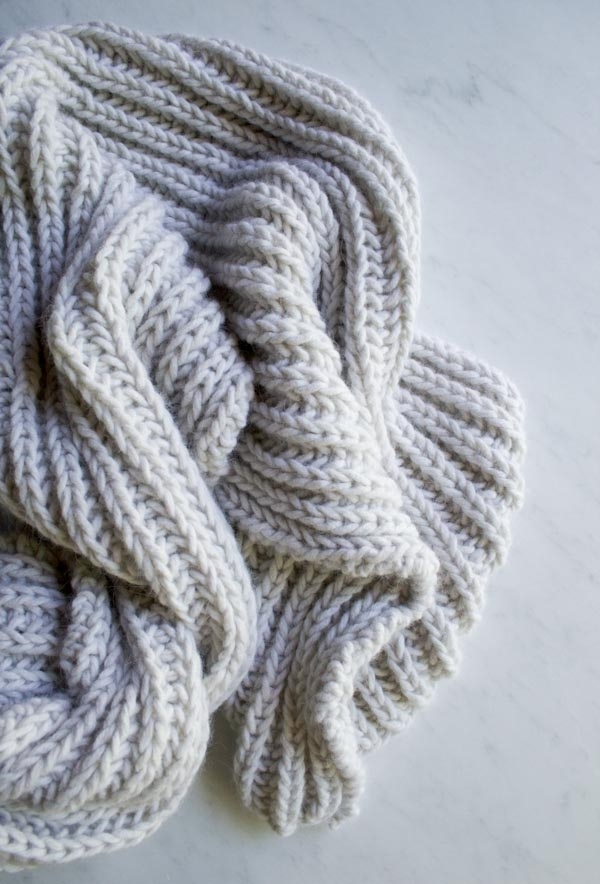 Seventy-five percent superfine wool and 25% angora, Feltro is meticulously crafted for elegance. It is soft and squishy, warm and toasty, light and lofty. Use a nice big needle, like a US 13, 15 or even 17, to give this special yarn lots of room to breathe and bloom!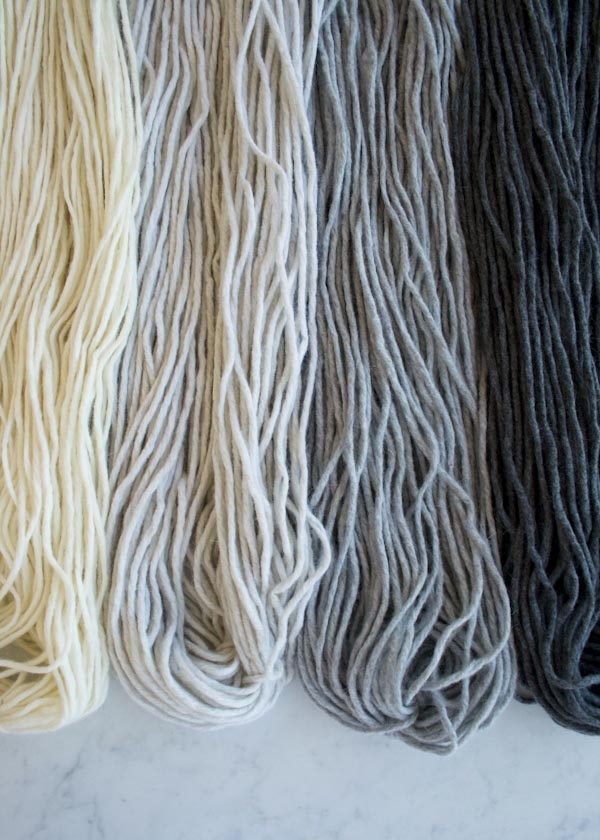 View our entire collection of Purl Soho's Lanecardate Feltro, which includes over a dozen colors in a range of pretty basics, and don't miss our free Seafaring Scarf pattern, which puts this yarn to perfect use!