Many years ago Purl Soho co-owner, Joelle Hoverson, was kind enough to teach me how to make a quilt. Once a week I went to her apartment where she showed me how to measure, cut, piece, baste, quilt and bind.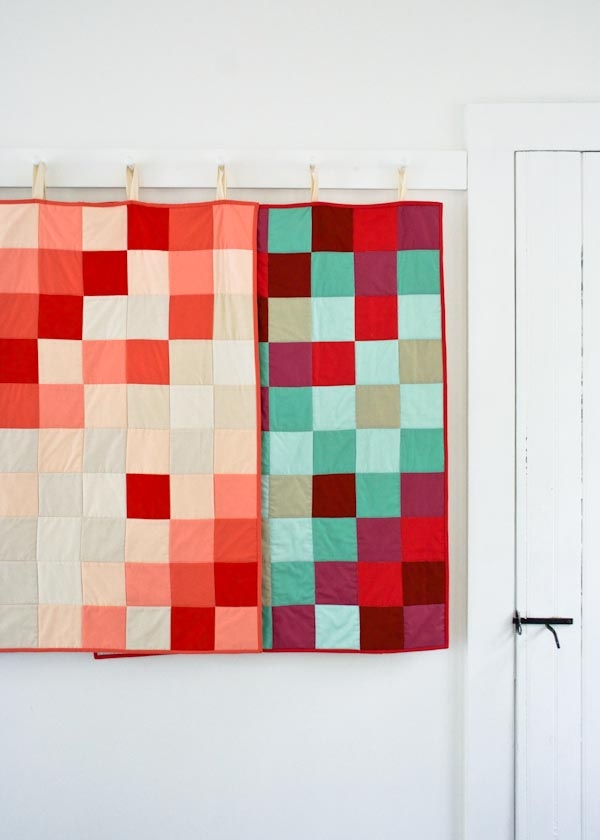 As I absorbed all of these new rules, everything from tiled floors to city maps became an inspiration for a potential quilt. I began to see the world differently, and my quilt-making journey had begun!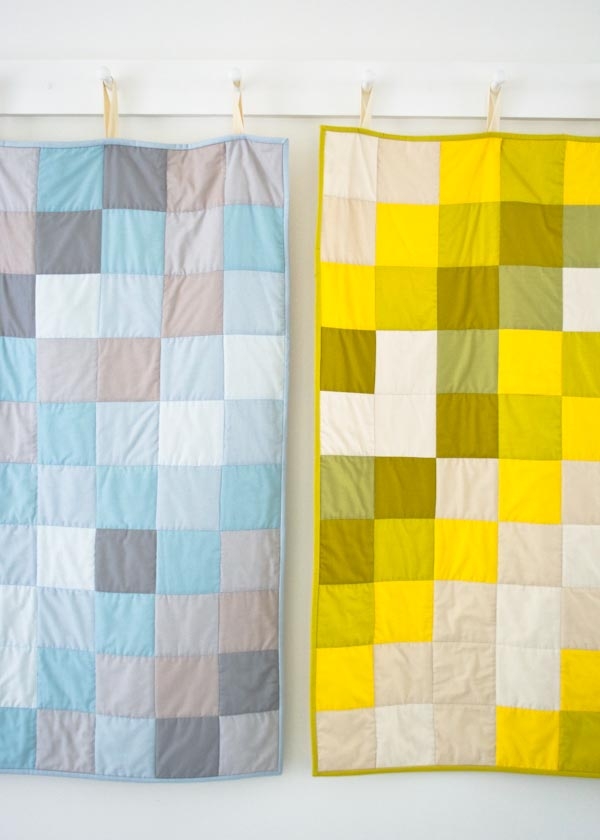 I am absolutely thrilled to now pass on to beginner quilters the knowledge Joelle passed on to me. Our Learn To Sew A Patchwork Quilt Pattern For Beginners walks you through every step of the quilt-making process, from cutting your first pieces to sewing on the last inch of binding. The Pattern offers four beautiful palettes as inspiration and gives you instructions for four different layout options!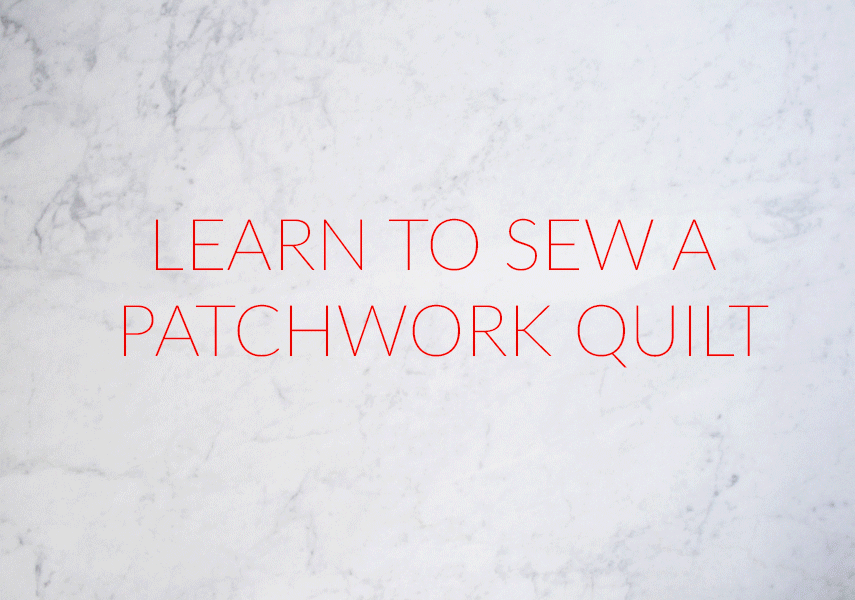 If you know how to thread your sewing machine and to sew in a straight line, you are ready to get started. I hope you enjoy the journey as much as I have! -Molly
Materials
To make your own Learn to Sew a Patchwork Quilt, you will need…
You'll also need…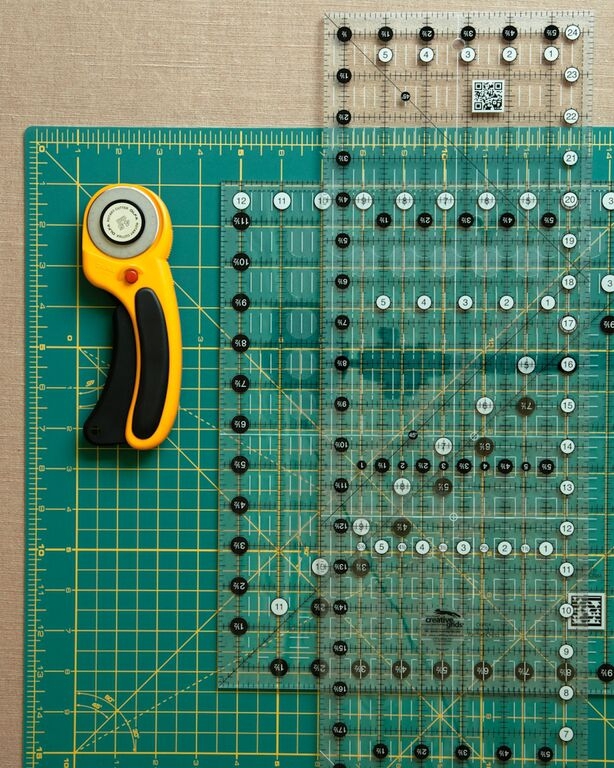 A Rotary Cutting Tool Kit, which includes…

A rotary cutter
A 12½-inch square rotary cutting ruler
A 6½ x 24½-inch rotary cutting ruler
A large rotary cutting mat
Size
Finished Dimensions: 32 x 40 inches