When I was 7 years old, on an impulse I picked out a small embroidery kit from a local craft store. It depicted  a white goose wearing an oversize ribbon… You know the one. I loved stitching up that little goose, and I love that it spawned a lifelong passion in needlecrafts.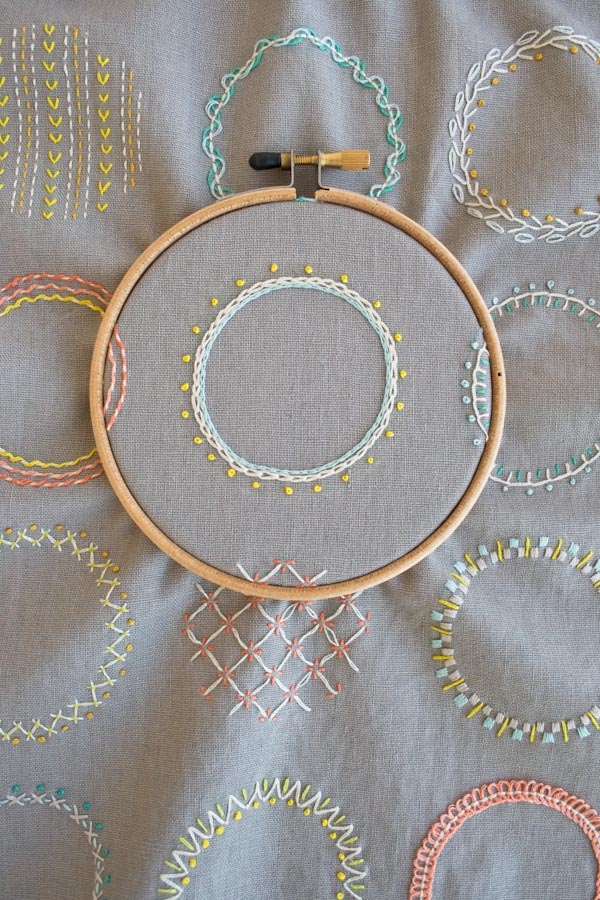 All these many years later, I am so excited to share Purl Soho's Learn to Embroider a Sampler Kit. It's the same basic idea as the kit I purchased as a kid, but just like me, it's all grown up.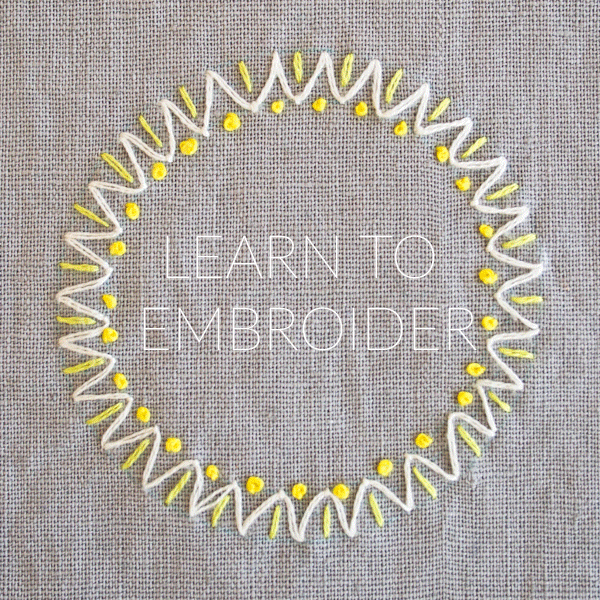 Our Learn to Embroider a Sampler Kit includes a 24-page, full-color instructional booklet that teaches you all of embroidery's basics, plus how to create over a dozen decorative stitches and the beautiful Sampler you see here. It also includes fabric, needles, an embroidery hoop, 12 skeins of embroidery floss, and even a dowel for displaying your finished Sampler.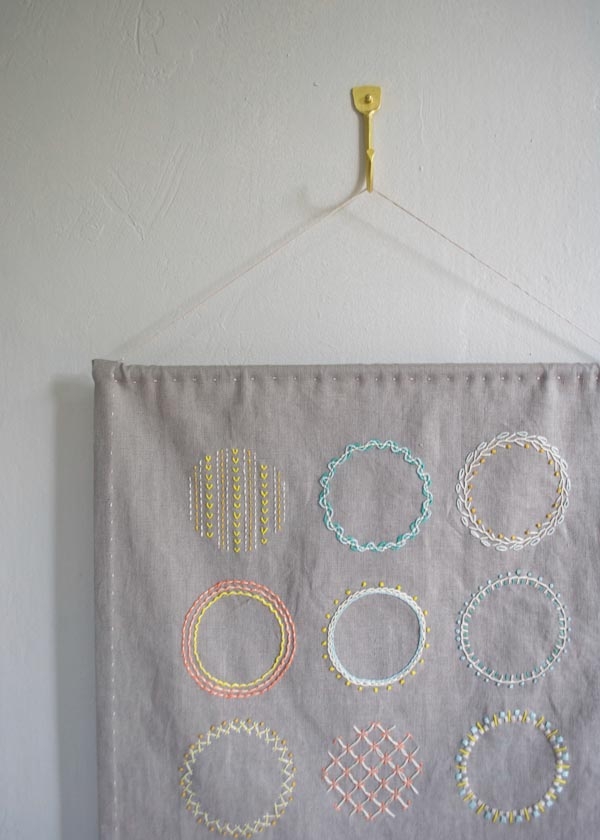 Whether this is the first time you're picking up a needle and floss, or you're looking to add more stitches (and inspiration!) to your collection, this Kit has everything you need to get started. But beware… this could be your white goose! -Corinne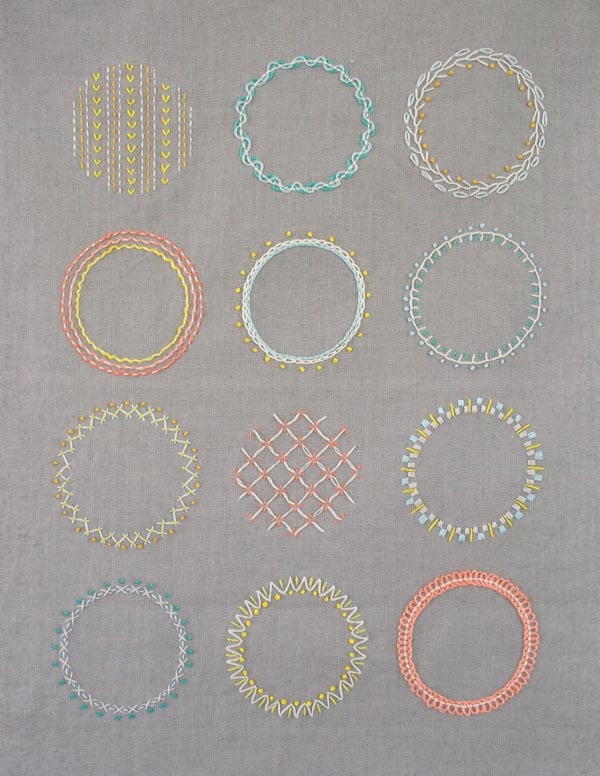 Materials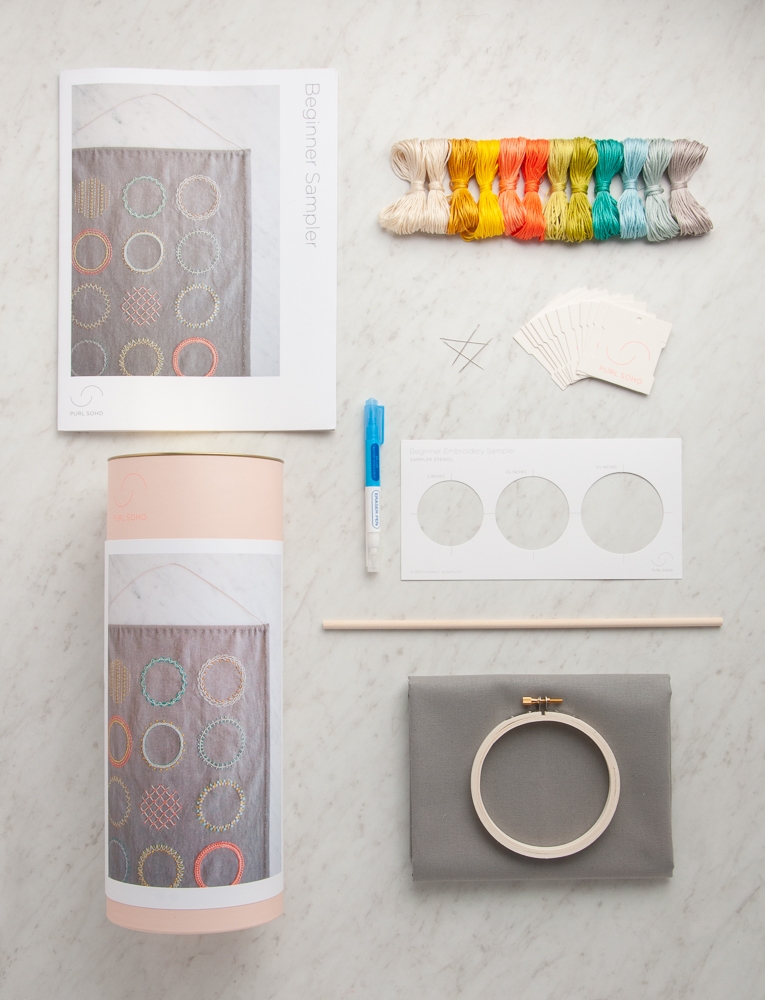 Our Learn to Embroider a Sampler Kit includes …
 ½ yard of woven fabric, in a linen-cotton blend
 12 skeins of DMC's 100% cotton embroidery floss in 11 colors. They are …

Color A: Ecru, Color B: 3820, Color C: 973, Color D: 3341, Color E: 3340, Color F: 3819, Color G: 166, Color H: 3851, Color I: 3811, Color J: 928, Color K: 45

12 paper floss bobbins
4 embroidery needles
A 4-inch wooden embroidery hoop
A water-soluble fabric marker
A Sampler Stencil
 A 12-inch wooden dowel
 A full-color instructional booklet (included in the Kit and also available separately)
You'll also need …
Masking tape
A straight-edge ruler
These are enough materials to make this Sampler, with some fabric left over for practicing and lots of floss left over for your next project!
Size
Finished Dimensions of the Sampler: 14 ½ x 12 inches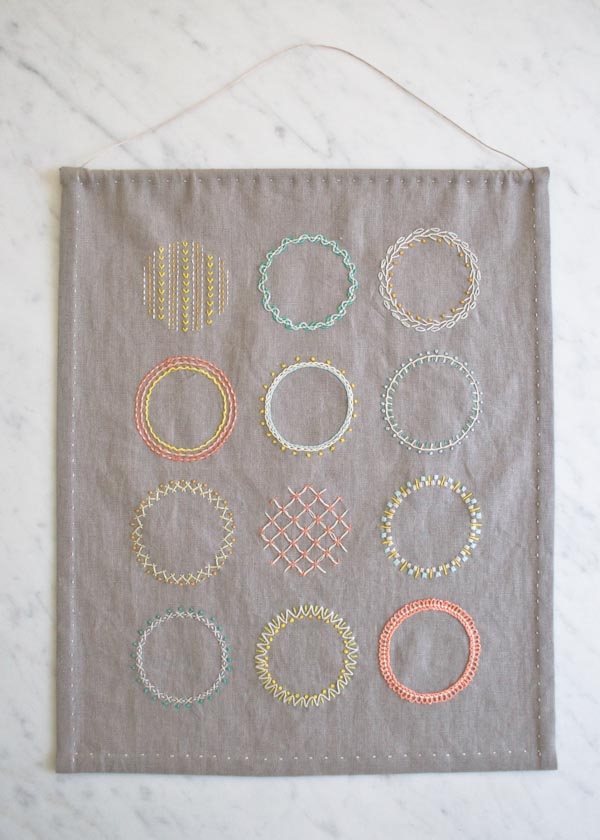 Update: New Colors!
September 20, 2017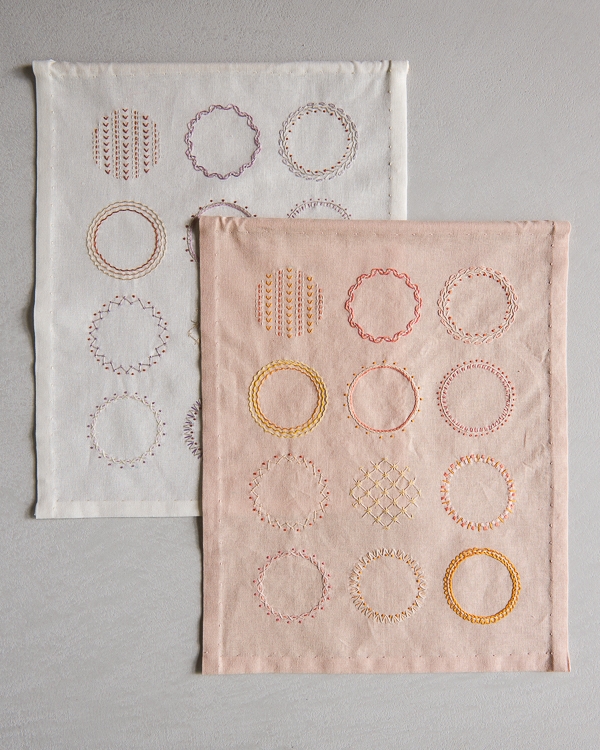 An update to our Learn to Embroider a Sampler Kit, this Beginner Sampler may look familiar. It is the same design and set of instruction as the original, but is now available in two additional palettes: Sunny Day (on pink) and Coneflower (on white)!