Please welcome Linen Grid, Purl Soho's first original fabric collection! Linen Grid is our dream fabric, a perfect expression of our love for classic design and subtle beauty. These linens fascinate us with their contradictions: irregular and rustic, elegant and graceful; spare and crisp, warm and approachable.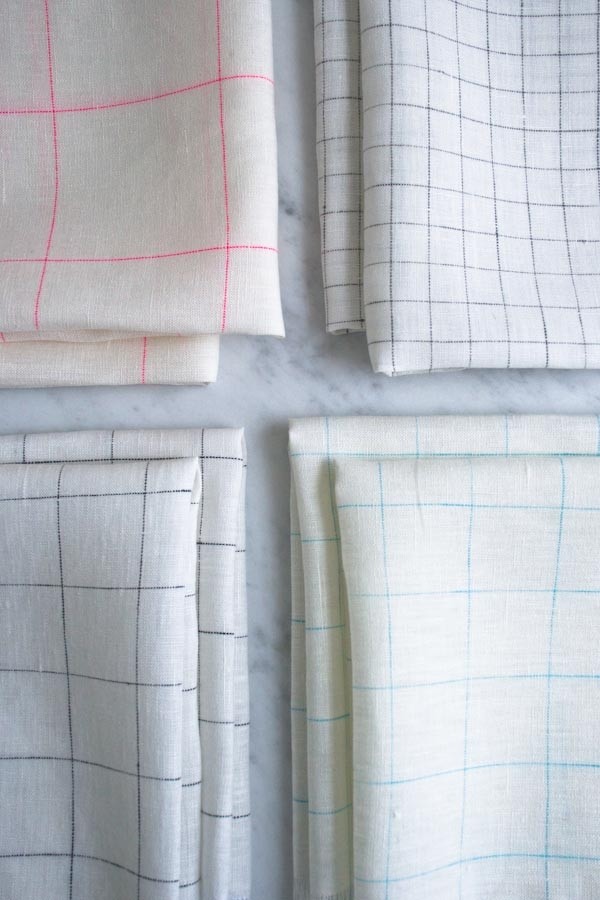 Linen Grid is one hundred percent fine yarn-dyed linen. Cool and breezy, machine washable and sturdy, Linen Grid is perfectly suited for everything from everyday kitchen linens and staple garments to heirloom baby gear and stunning bedding.
Choose from four timeless colors with varying sizes of pencil-thin grid. We love to mix and match! Check out all the projects we've made with Linen Grid and get inspired!
Update: October 2018
Please note: We have sold every last bit of our limited-release Linen Grid. As substitutes, we encourage you try our Daily Linen, Handkerchief Linen or Watercolor Linen, all suitable in weight and in a stunning palette of colors!