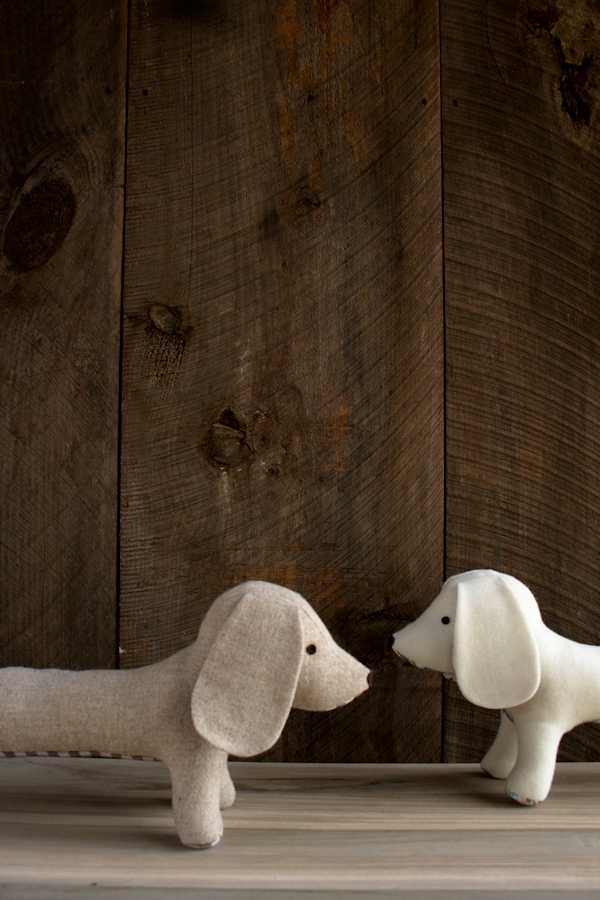 Turning a pile of fabric and stuffing into a lovable toy animal feels a bit like magic. In fact, when I was a kid I firmly believed that my own bunnies, bears and dogs came to life after I went to sleep. And even now as an adult, whenever I sew a plush creature, I can't help but feel the thrill of new life. There is something about the last steps of stuffing a new animal and stitching its face that feels more like sprinkling fairy dust than sewing!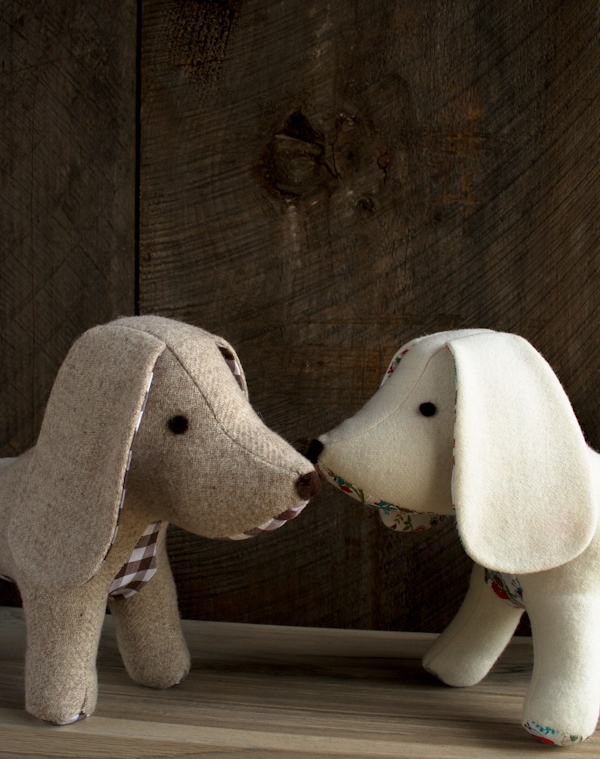 Creating the Purl Soho Pup was especially enchanting. With its take-me-home face, you can't help but love this whimsically hot-doggy pup! Standing 8 1/2 inches tall and stretching 17 inches long our Pup is thoughtfully designed to stand up on its own four legs without sacrificing cuddle-bility to do it. We made our doggies out of Dorr Mill's soft and huggable Wool Yardage and accented the paws and ears with a splash of Kokka's handsome Large Gingham and Liberty of London's pretty Tana Lawn.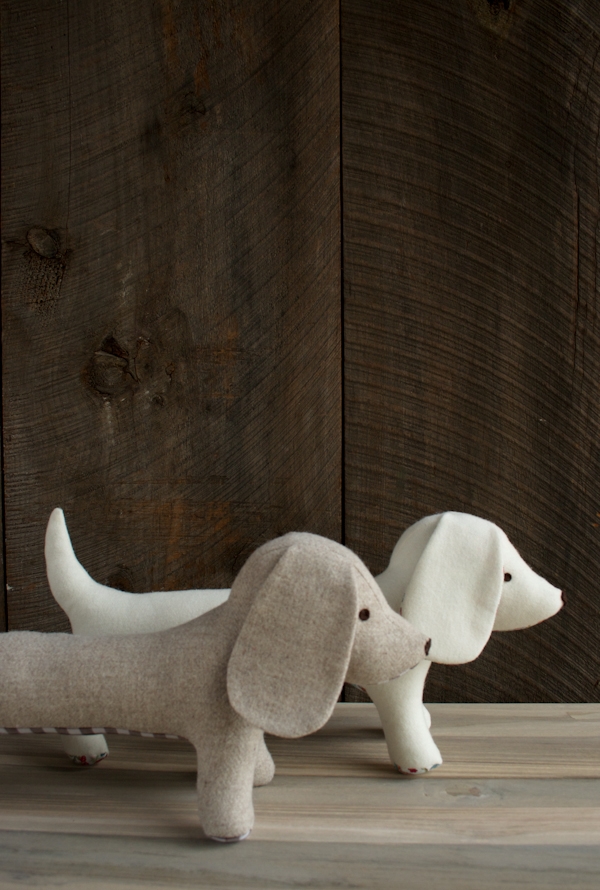 The Purl Soho Pup is not difficult to sew, but it does take time and attention, so it's a great project if you want a bit of a challenge with a big payoff! Everything you need to make one of your own, from the fabric to the stuffing, is listed with our Purl Soho Pup Pattern right here… Just add your own fairy dust! –Molly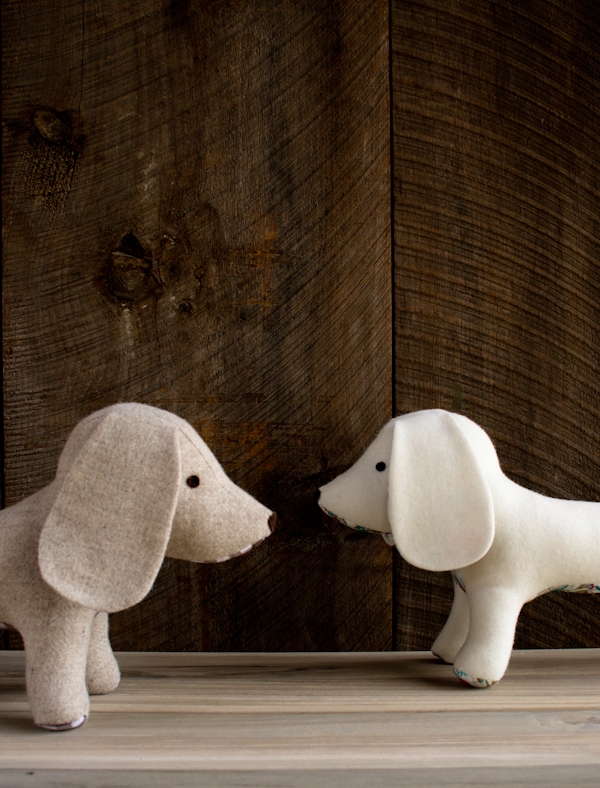 P.S. Already have materials? Buy just the Purl Soho Pup Pattern, as a downloadable PDF here!