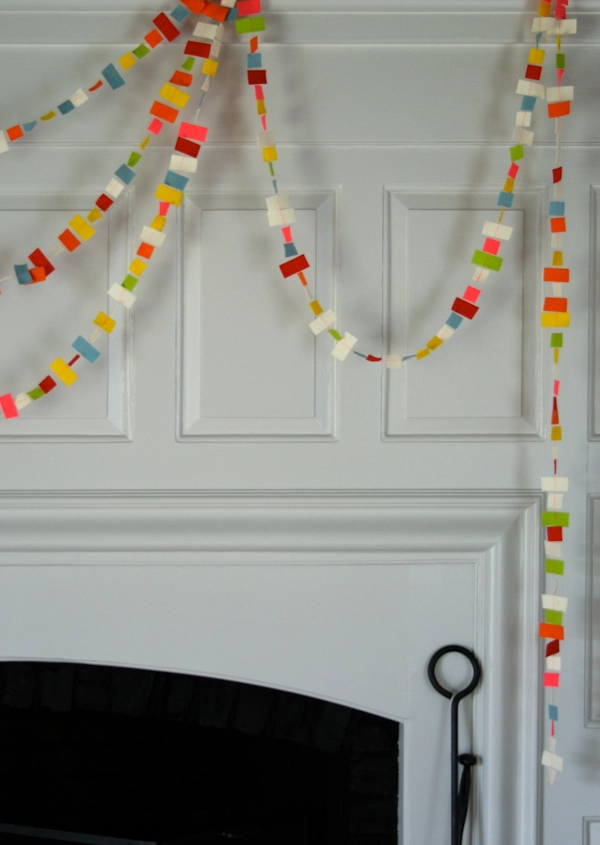 The countdown to 2013 has begun! I'm celebrating by transforming our new Confetti Felt Bundle into a festive New Year's Garland inspired by… confetti! Just like the real stuff, this pretty garland supplies a joyful and surprising burst of color, minus the mess. During a time of year that can be dark and dreary, this cheerful string is definitely an uplifting addition to the house!
This project is quick, easy, and fun to make. Just slice the felt into strips, cut the strips into small rectangles and squares and then chain piece them together with a neon shock of thread. It's so satisfying to see a long garland come together in a matter of minutes!  With just one felt bundle you can make an incredibly long string, and because it's made of 100% wool felt, your garland is sure to enliven many New Year's parties to come! -Molly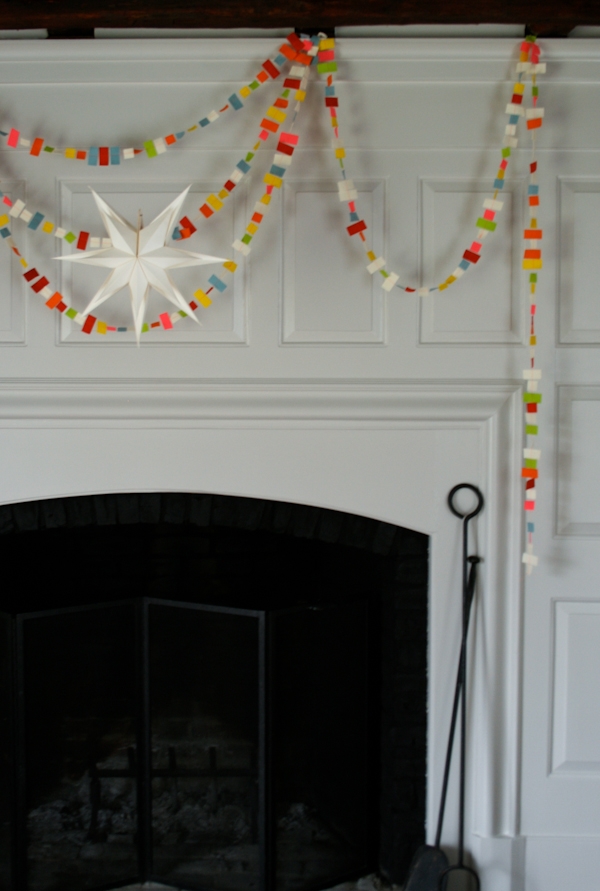 Materials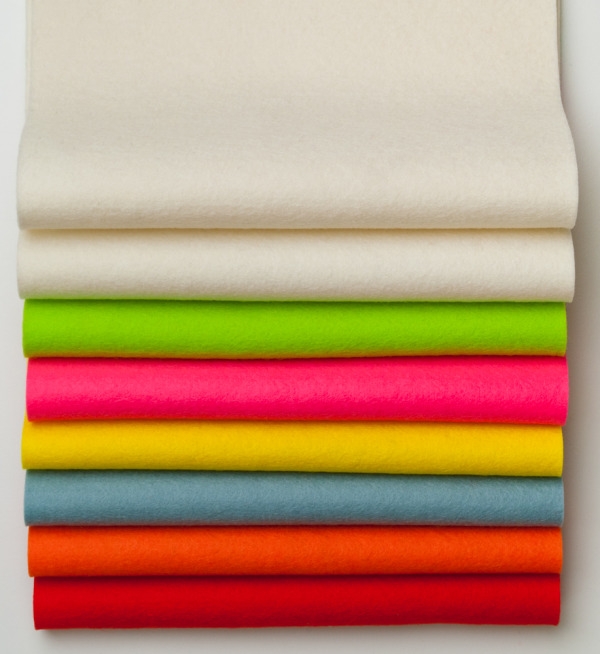 Size
Your garland can be up to 12 feet long
Pattern
Cutting and Sewing

Cut all of the felt pieces into 1-inch by 8-inch strips.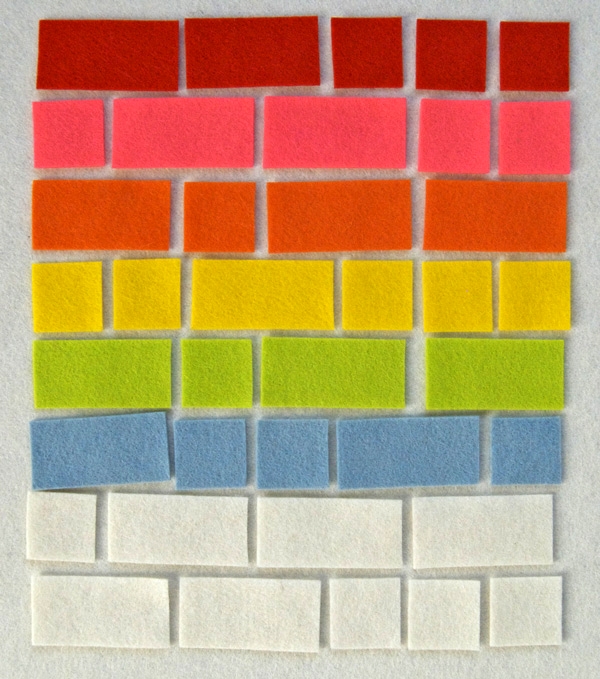 Cut the strips into a mix of 1-inch and 2-inch lengths.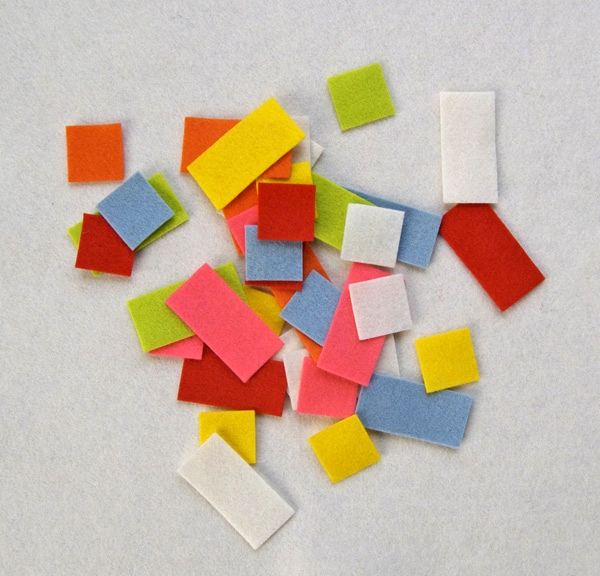 Toss all of the cut pieces together so you can pick them at random to sew together.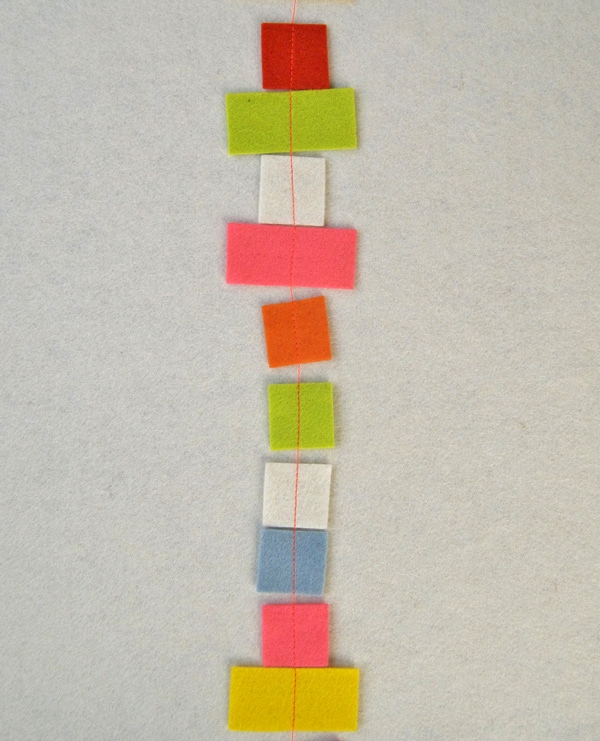 Chain piece the cut pieces together through their centers one after another without picking up the machine's foot. Sew until desired length and you're all done!