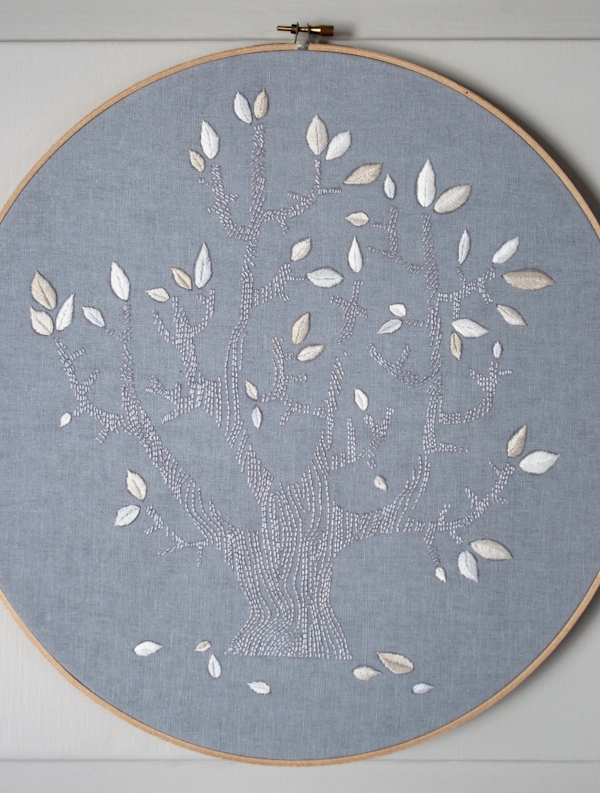 Is it better to give or to receive? For us crafters the answer is neither; the real joy comes in the creating! Embroidery is one of the most satisfying ways to share this joy. The mesmerizing rhythm of stitching both soothes and stirs as a once-empty cloth becomes a beautiful field of texture. Best of all, embroidery projects make wonderful gifts because they are truly one-of-a-kind heirloom treasures!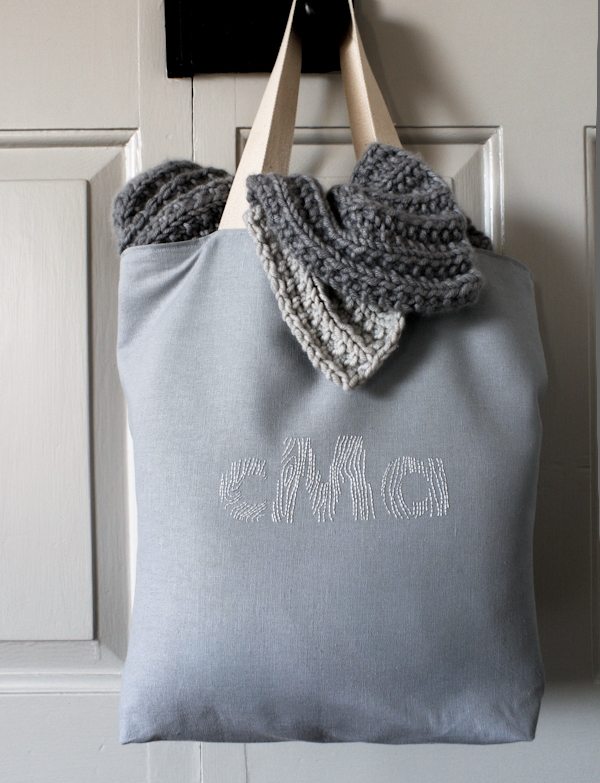 This year we plan to use our new 4 Seasons of Embroidery Packet as a starting point for all kinds of unique gifts, starting with this monogrammed 40 Minute Tote! Our master embroiderer, Erin, used our woodgrain alphabet transfers to stitch this lovely monogram on a cool gray linen-cotton background. The silvery tones of the delicate embroidery transform this simple tote into an elegant carry-all with a personal touch!
If you'd like to make your own version, the pattern for the 40 Minute Tote is right here, plus you'll need the following materials: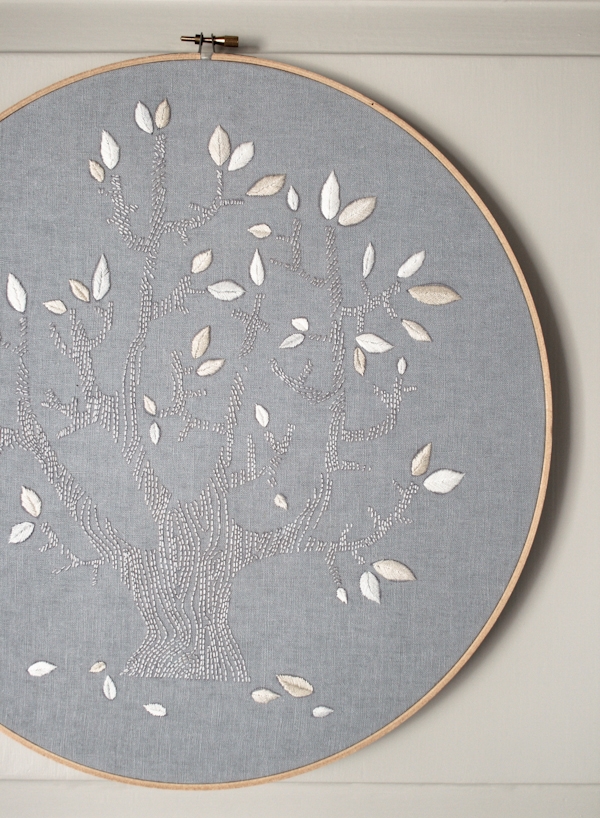 We also stitched up a lustrous wintery version of our autumn tree pattern, a November tree, if you will. This pearly gray motif is a beautiful way to embellish bags, pillows, tea towels, table runners, or anything else special; or for an equally stunning gift, frame your tree in a simple embroidery hoop! To make your own version you'll need:
Here's to the simple pleasures of creating this holiday season!
PS: Our 4 Seasons of Embroidery Kit, which contains all the transfer patterns, a hoop, fabric, and thread, as well as our Packet, which is just the patterns, are also great gifts for the fellow crafters on your list!