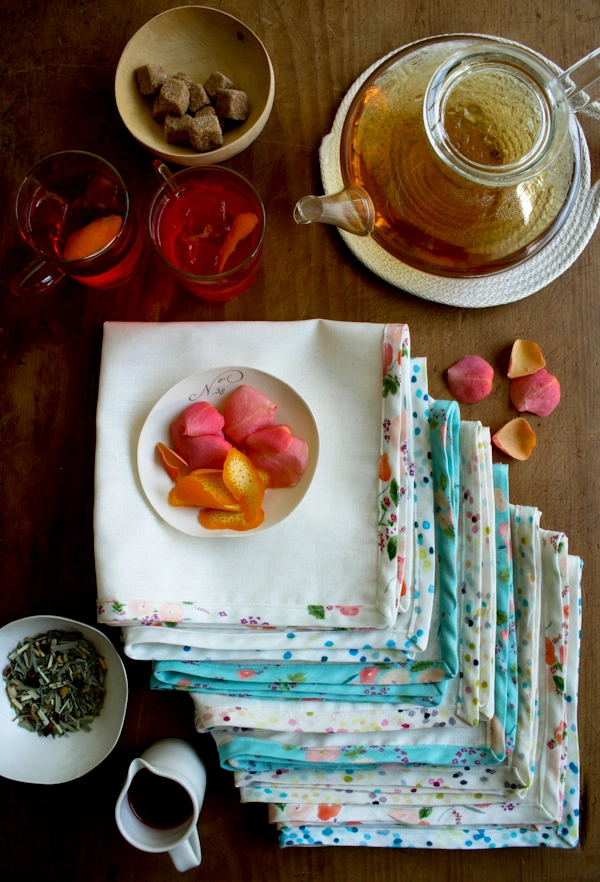 Maybe it is the nature of summer that hardly a week goes by without finding an excuse to celebrate! Birthdays, engagements, baby showers, weddings… so many joyous occasions. During these balmy months, my favorite way to fete is with a Garden Party, be it at dusk with men in linen suits or at noon with ladies in gloves. Okay, well that might be a bit exaggerated, but I do adore a good gathering al fresco.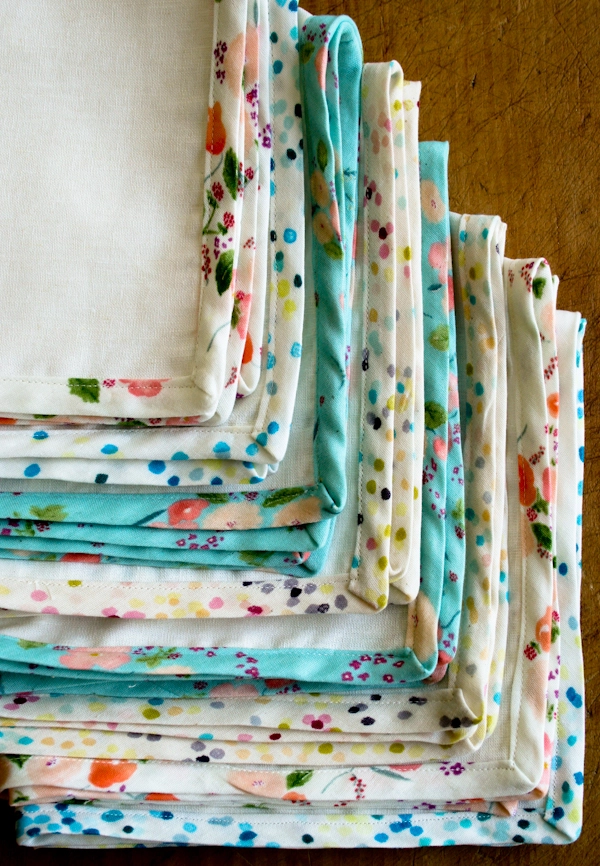 Nani Iro's new Double Gauze Bias Tape screams Garden Party. With watercolor washes of color and whimsical patterns, these prints are right at home alongside the beautifully unruly gardens that inspired them. Pretty wildflower colors edging a crisp linen fabric make the perfect napkin for an outdoor table setting. And when setting the table, don't forget the libations!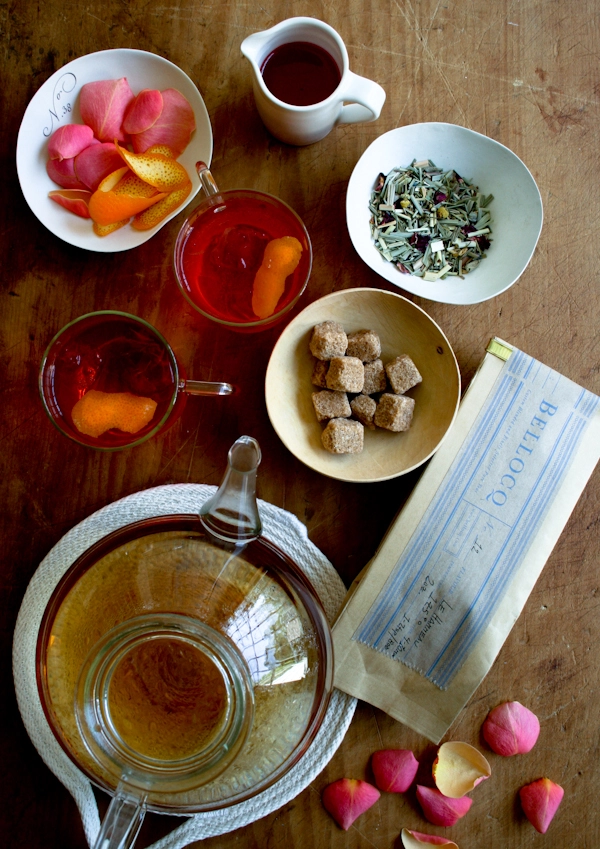 Our dear friends at Bellocq recently shared with us the perfect Garden Party cocktail recipe: Sparkling Le Hammeau. A refreshing and lightly bubbly treat, it will surprise your guests with its complex flavors and pretty rose color.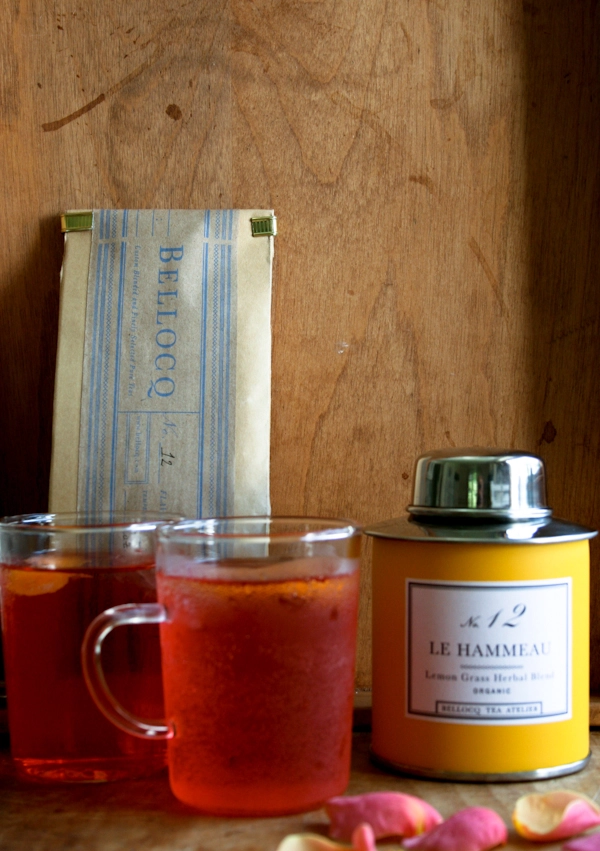 Both the napkins and the cocktail are a cinch to make and pack a punch of color and flavor. Whip up a set of napkins for a last minute get together or give them as a house warming gift paired with some delicious Bellocq Tea. Below you'll find the Sparkling Le Hammeau recipe, as well as a list of materials for making a set of Garden Party Napkins. And for the free and easy sewing pattern, just visit Molly's Handmade Napkin project journal right here!
Sparkling Le Hammeau
Ingredients
To make one cocktail:
1 raw sugar cube
2-3 drops orange bitters
1-2 teaspoons (or to taste) rose syrup (mymoune is our favorite)
1/3 cup Bellocq Le Hammeau (brewed), chilled
1/2 cup Prosecco, chilled
Cocktail Ice
Orange peel, garnish ( or unsprayed rose petals, or a thin slice of orange…)
Instructions
Put sugar cube, bitters, and rose syrup in a cocktail shaker; muddle to infuse. Fill shaker with ice, add tea and shake until cold, about 20 seconds. Put cocktail ice in a tumbler, strain tea mixture over ice.  Top with prosecco.  Garnish with orange rind.
Napkin Materials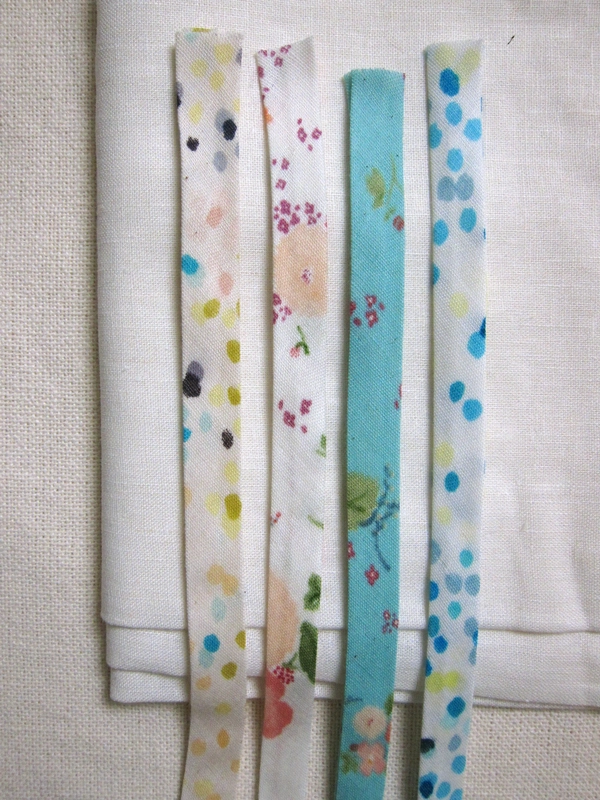 To make eight 16-inch square napkins:
2 yards of Robert Kaufman's Essex. I used the color Bleached White.
8 packs of Nani Iro's Bias Tape. I used two packs of Little Letters in Aqua and in White and Melody Sketch in Aqua and in White.
Cotton thread to match the bias tape. I used Gutermann's color 1040.
As another option, with just 2 packs of bias tape and 1/4 yard of fabric you can make a set of six 4-inch cocktail napkins!