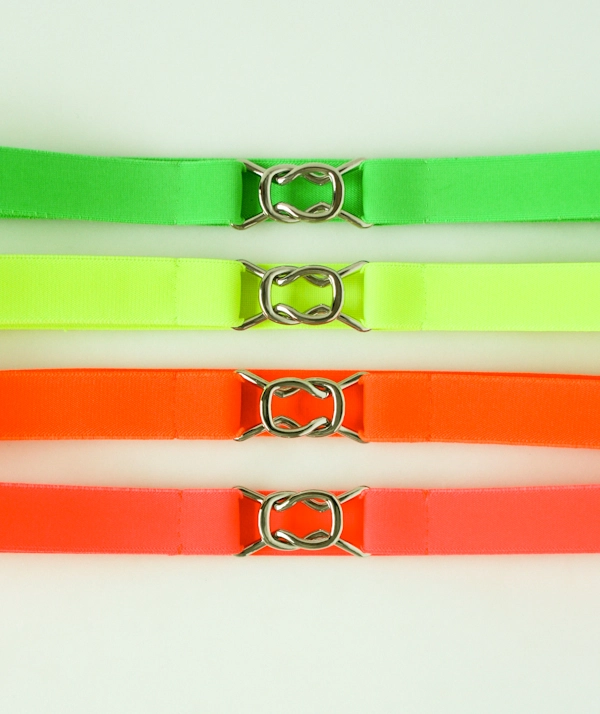 Often I introduce a new pattern by talking about the stroke of inspiration that got me started. But in the case of these ultra quick, ultra cute belts, I'm afraid I can't take much credit. Page, one of Purl Soho's owners, has wanted us to make belts for as long as I can remember, I suspect because belts are the perfect vehicle for Page's favorite thing, a pop of color! Page is a true lover of statement-making color, a dash of neon, a touch of citrus, a burst of tomato. At a recent meeting she breezed into the store wearing a white shirt, white pants, and a blinding orange scarf, managing to make the wild shade seem playful and chic at the same time!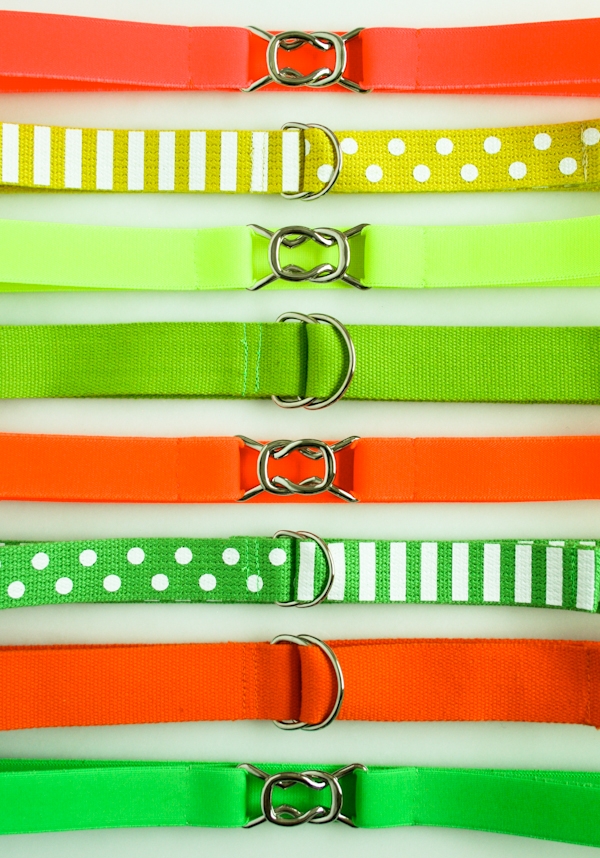 here!
Materials

To make one belt up to 34-inches in circumference:
Pattern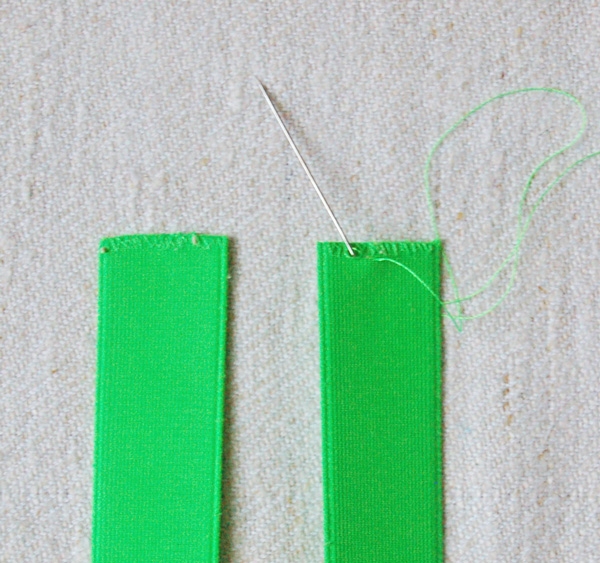 Repeat this for the second end of the belt and you're all done!