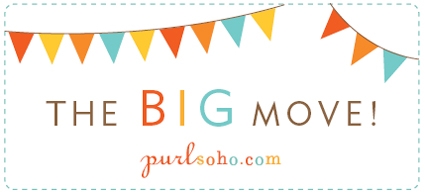 Two weeks ago we announced The BIG Move right here on The Purl Bee. In case you missed our announcement, we're moving our two Soho shops, Purl and Purl Patchwork to a new, much bigger space in Soho this April. You can read all about it right here. Since we made our announcement, we've been flooded with emails, phone calls and visits from customers expressing excitement and enthusiasm over our big moving adventure. We'd like to take this moment to let you know that we truly appreciate the positive thoughts and encouragement you've shown about our BIG move so far, thank you so much!

One question we've been hearing over and over is "what are you going to call the new store?" Since our two shops each have their own name, Purl and Purl Patchwork, and the new store will be combination of the two this is a very good question. Thankfully, this is one decision in the millions of little details we have to deal with that was easy to make. Our new shop will be called Purl Soho, just like our website (plus so many of you call us that already anyhow!). We think our new logo is the perfect way to acknowledge our changing name and our new space. Our goal with the new logo design was to visually communicate that while our business is changing and growing, we're still the same Purl you've always known and loved. We also wanted it to be pretty, fun and welcoming, just like we're hoping the new space on Broome Street will be.
The Story of our New Logo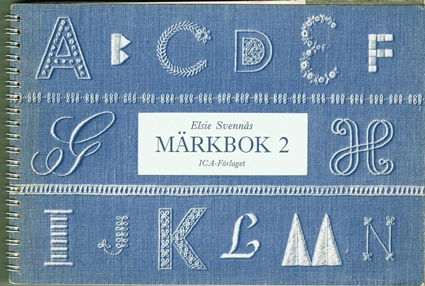 The starting point for the new capital P in our logo came from this amazing and beautiful (and, sadly, out of print) embroidery book from Sweden. Joelle and Page first saw this book on Fine Little Day, a blog by Elisabeth Dunker that is a source of daily inspiration for us at The Purl Bee (the previous link will take you to Elisabeth's original post about the book, but make sure you check out her entire blog here too, it's simply wonderful). Since the book is out of print Page went on a bit of a mission to track down a copy of the book. Her efforts were well worth it though because inside is an amazing world of alphabets, like the one below.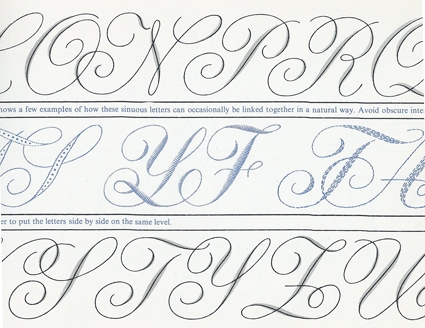 When we started talking about changing the logo, we loved the idea of using a cursive, capitol P in place of the cursive, lowercase P in our original logos. We felt that this would hint at our business growing up, without being a radical departure.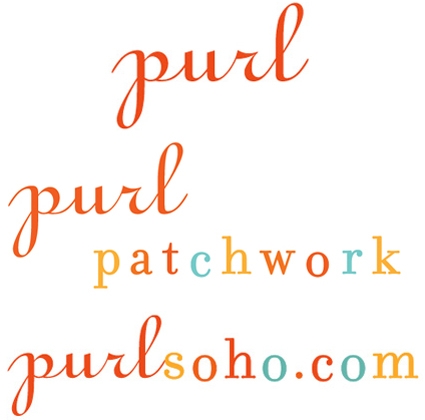 The "purl" part of our original logos are closely related to the font French Script. We chose French Script as the foundation of our original logo because we felt that it was pretty without being fussy or overly fancy and because it was round and loopy, kind of like yarn.
When we picked this cursive, capital P for the starting point for our new logo we knew we were going to have to do a lot of work with it to make sure it would honor the qualities we love about our original logo and also that it would work with the "url" part of "purl" visually.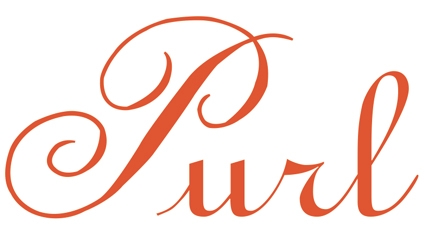 For the first step in the process Brooke (our incredibly talented graphic designer and author of the delightful blog Inchmark) drew the new P on her computer and added it to the original logo. We got really excited when we saw it even though we could see that we have to substantially change it to make it work. Once we started in earnest we felt that we needed to get a professional type designer involved. Drawing letters is both an art and an incredibly challenging technical skill, so Brooke called in Natasha Tibbott to help us out. (Natasha Tibbott has been digitally drawing everything from editorial art for The New York Times, to charts, borders, maps, bits of type and other sundry items for publications ranging from Shape to O Magazine for many years).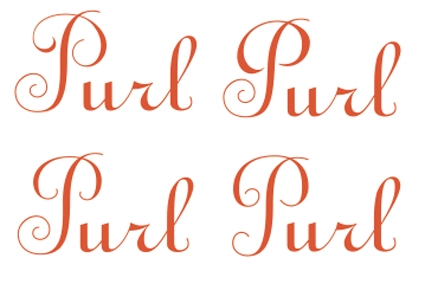 Here are just a few of Natasha's first versions of our new P (for these you might also notice that she added an extra little curl to the end of the L). There was something we liked in each one of them, but there wasn't yet one that seemed completely right overall. Brooke got out her tracing paper and pencils and went to town playing with the different elements of Natasha's P's. Below you can see some of Brooke's beautiful drawings.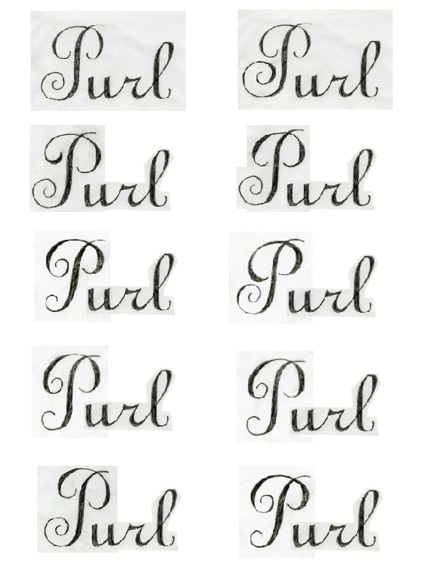 We think the subtle differences between each version are fascinating because you can see so clearly how just a slight shift in angle, line weight or curve makes such a difference in the overall feeling of the letter.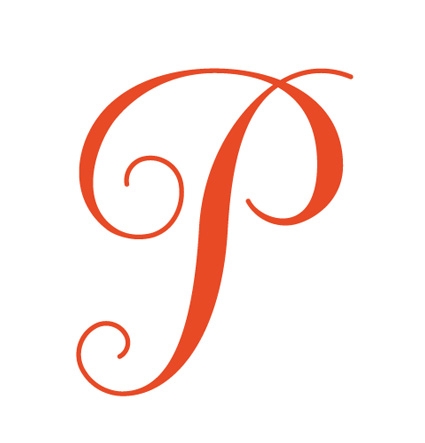 Brooke's last hand drawn version was hands down our favorite, so we sent it off to Natasha and she completed the letter to perfection! We truly love our new P, so please be forewarned we're probably going to start putting it everywhere!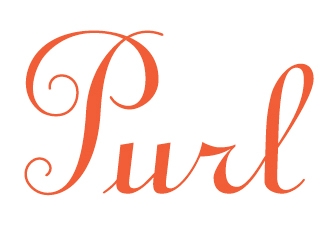 But design is a slippery slope. Once we placed our new Purl logo with the original lower case multi-colored "soho", it all seemed a little busy! We didn't want to steal the show from our new P so we worked on simplifying the rest of the logo. The first step was to change the multi-colored letters to a simple, modern brown which we liked, but still we felt that it wasn't all the way there. Luckily, Brooke came forward with the idea of changing the lowercase font (called filosofia) to uppercase (also filosofia) and there it was, our new logo was born!


We hope you like our new logos as much as we do. It won't happen all at once, but soon you'll be noticing it popping up in our advertisments, on our website, on our blog and in lots of other places too.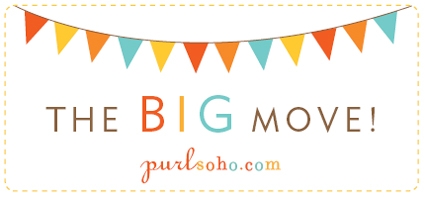 Stay tuned to The BIG Move page for more details, coming soon!