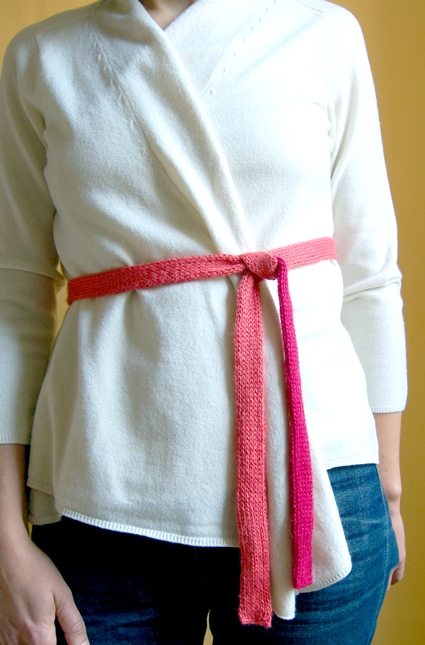 Double knitting is a fascinating and easy technique with lots of applications. Double knitting allows you to make flat-lying pieces that are stockinette stitch on both sides, wonderful for scarves and belts. It also produces a double layered fabric, great for cozy hats.
This simple belt is as easy as pie and so would be a perfect introduction to double knitting. Even if double knitting is old hat for you, this elegant belt knits up fast and is surprisingly useful. Wrap it around your waist to hold a cardigan closed, or around your neck to liven up a dull outfit, or around your head to save a bad hair day.
Knit with Blue Sky Alpaca's Silk Alpaca blend, it has a soft drape and a beautiful shine. It also comes in tons of clean, pretty colors. Choose a couple and get started!
Designed by Purl Soho designer, Whitney Van Nes.
Share your progress and connect with the community by tagging your pics with #PurlSoho, #PurlSohoBusyHands, and #PurlSohoDoubleKnitBelt. We can't wait to see what you make!
Materials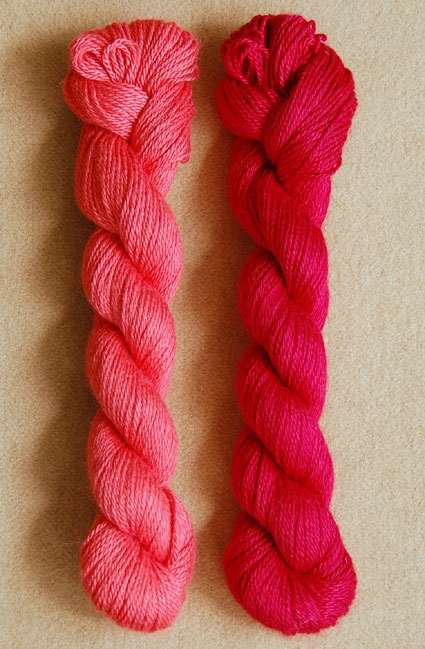 2 different colors of Blue Sky Alpaca's Silk Alpaca, 50% superfine alpaca and 50% silk. I used Papaya #143 for the Main Color and Ruby#123 for the Contrast Color. Two skeins is enough to make at least two belts in opposite color ways.
A set of US #4 needles (Any kind, but I prefer to use 2 double pointed needles because they are the least cumbersome.)
A set of US #3 needles (Again, any kind. These needles are only used for the cast on in order to create a neater edge, so you may consider them optional.)
Pattern
Gauge
5 1/2 stitch = 1 inch in stockinette stitch
Finished Size
58 inches long x 1 inch wide, after blocking
To Make
With the smaller needles and the Contrast Color, cast on 14 stitches using a cable cast on.
Switch to the larger needles.
Row 1: Slip 1 knitwise through the back loop, *bring the yarn forward, slip 1 purlwise, bring the yarn back, knit 1, repeat from * to last stitch, purl 1.
Here is a break down of what that all means:
1. Slip 1 knitwise through the back loop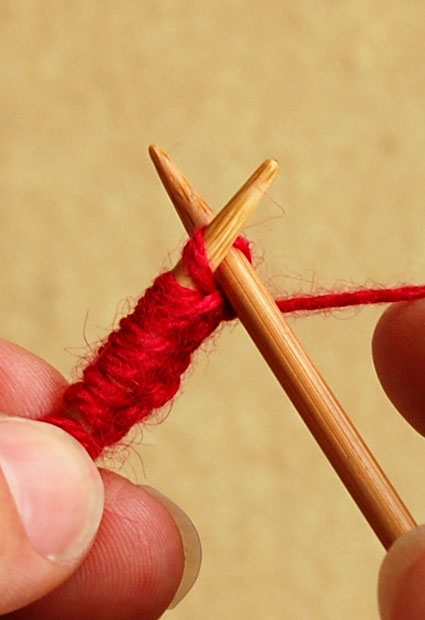 2. Bring the yarn forward
3. Slip 1 purlwise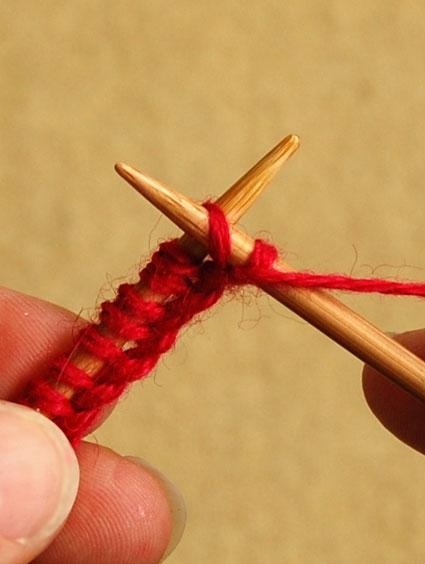 4. Bring the yarn back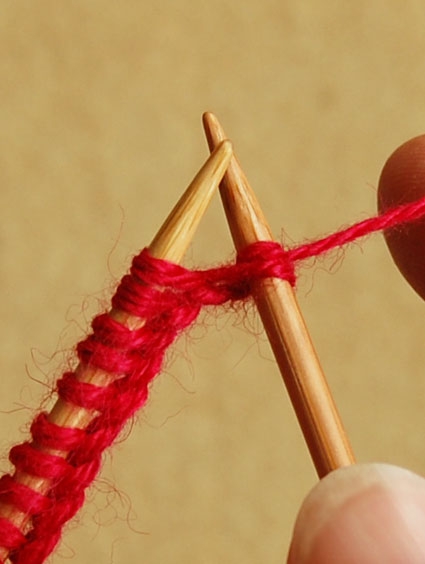 5. Knit 1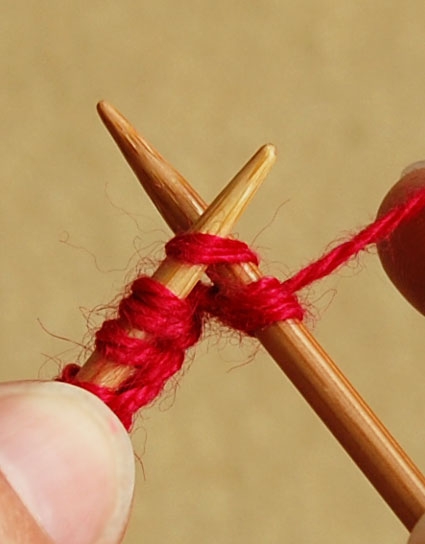 Repeat Row 1 until piece measures 12 inches from the cast on edge.
Change to the Main Color by purling the last stitch of the last Contrast Color row with the Main Color.
Continue to repeat Row 1 until the piece measures 50 inches from the cast on edge (or however long you want. One thing to keep in mind is that your belt will grow when you block it. This one grew about 8 inches.)
Bind Off Row: K2tog two times, *pass the first stitch over the second stitch (like a normal bind off), k2tog, repeat from * until one stitch remains. Cut the yarn and pass the tail through the last stitch.
Weave in the ends, block, and you're done!