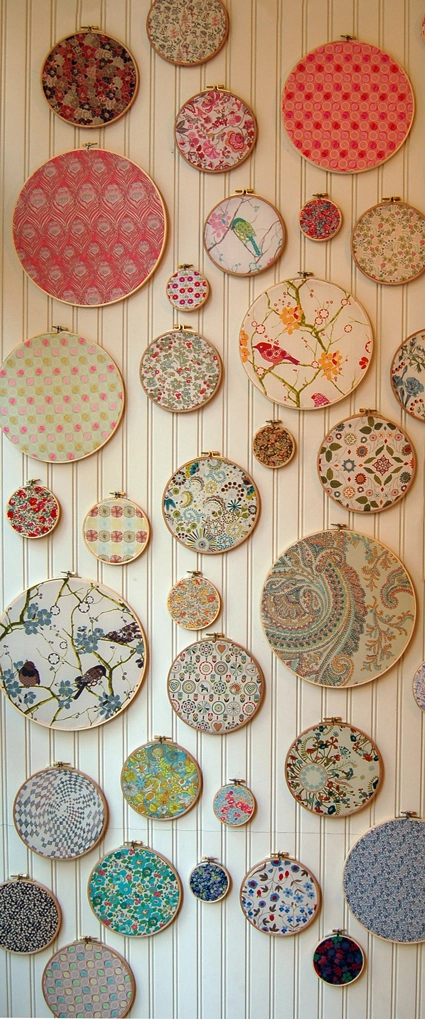 In our teeny-tiny fabric shop, Purl Patchwork, it is a challenge to find fresh ideas to display our favorite products in customer-friendly ways.  We were really scratching our heads when a bunch of new Tana Lawn prints from Liberty of London arrived last week on unruly five-foot-tall bolts!   Our solution: we filled a handful of simple wooden embroidery hoops with swatches of fabric and displayed them all on the wall like a family portrait gallery.
These swatch portraits are so easy to make and they make great gifts too! Enjoy!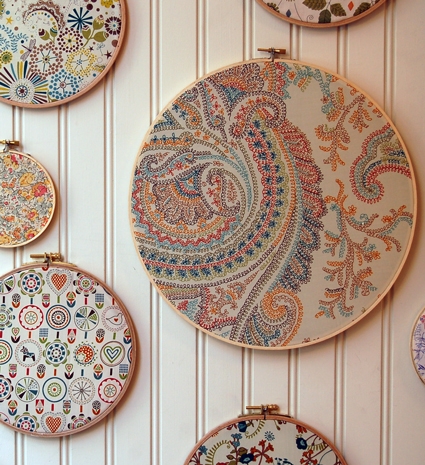 Materials
To make one portrait:
A square of fabric, at least 2″ wider than your hoop in all directions.  We used Fabrics from our collection of Liberty of London, Tana Lawn.
A wooden embroidery hoop in any size
Elmer's or fabric glue of any type is fine
Pattern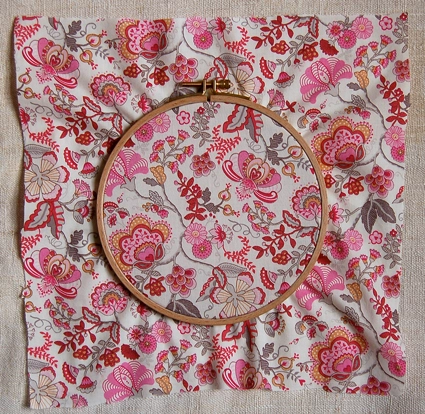 Place fabric in the hoop, pull taut.

Turn to wrong side, run a small line of glue around the inside hoop, just next to the fabric.
Press fabric into glue, all the way around.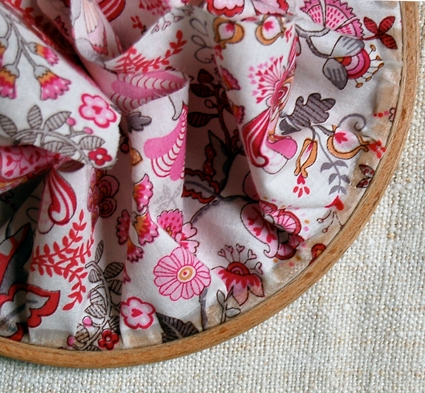 Allow glue to dry.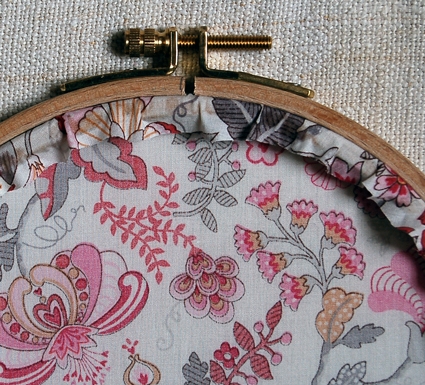 Trim fabric to edge of hoop.