Materials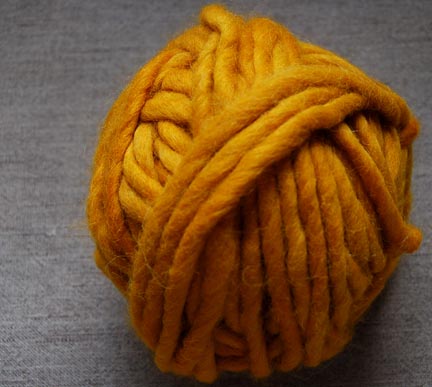 Gauge
2 stitches =1 inch in garter stitch
Pattern
Vest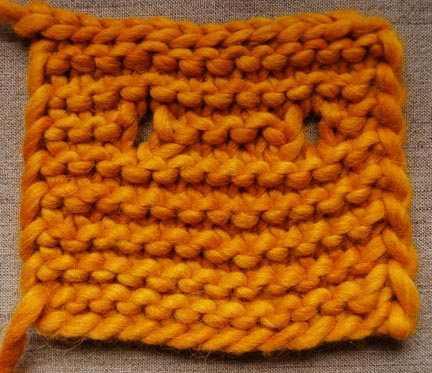 CO 16 stitches.
Knit 11 rows, slipping the first stitch of each row to create a clean edge stitch.
Row 12:  K4, yo, K2tog, K4, K2tog, yo, K4.
Knit 6 more rows as before.
Bind off very loosely. Weave in ends
Belt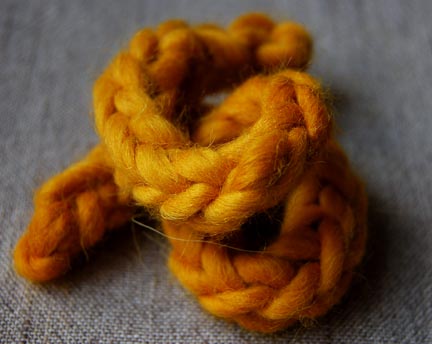 CO 2 stitches.
Make i-cord until it is about 15 inches long.  Bind off loosely and weave in both ends.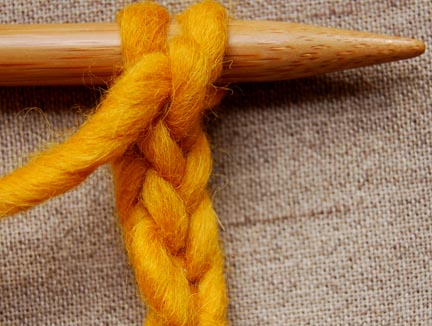 For a guide to knitting i-cords, we provide this neat tutorial.
Put it Together
Thread the i-cord belt between the two arm holes.  Tie the belt around Purl Critter's plump belly. How does it look?