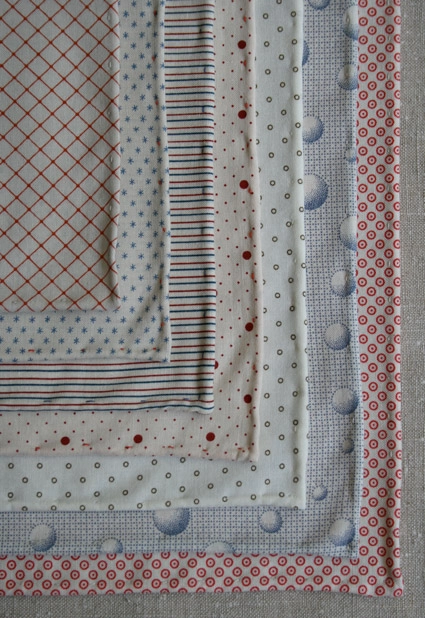 A rolled edge is a hand sewn seam that is often used on handkerchiefs.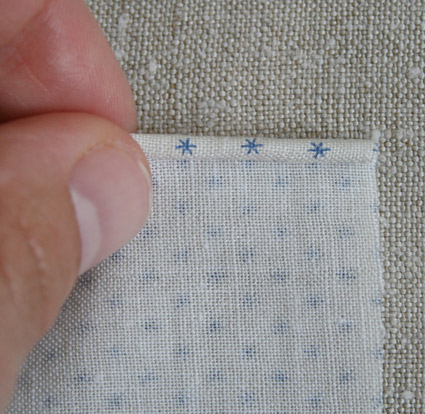 Hold the fabric with the wrong side facing you. Roll the edge of the right side of the fabric towards you between your moistened thumb and index finger.  (You can just lick your finger as if to turn a page, but if this is unappealing to you just summon your inner bank teller and have a wet sponge at hand to moisten your finger.) Roll approximately 1/4-inch of fabric.  Be sure that its tight enough so that it feels secure and also so it won't reveal itself after the hanky has been washed several times.
Thread your needle and tie a small knot at the end.  You can make the thread long enough to go around the entire hanky so that you don't have to deal with a lot of knots which means using a piece of thread that is at least 55-inches long, or you can use several lengths that are around 18-inches long.  Do whatever is easiest for you.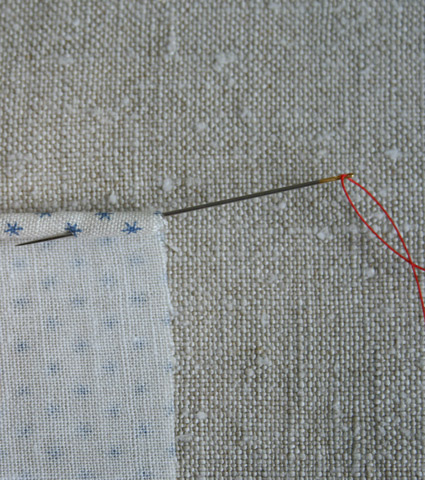 Place the needle into the end of the rolled edge as shown above and come out about 1/2-inch away to make the first stitch. Pull needle through.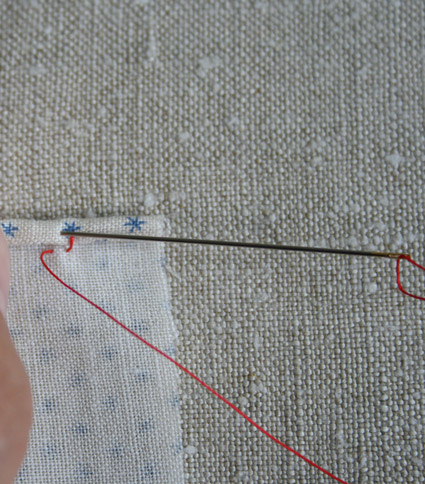 Insert the needle back into the roll a few threads to the left of where you previously came out as shown above.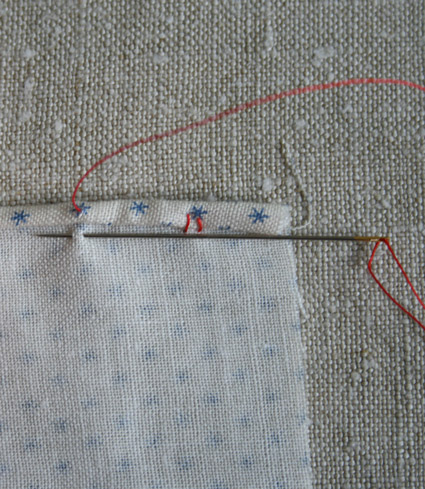 Run the needle through the roll for approximately 1/2-inch.  Bring the needle back out of the roll and again catch approximately 1/16-inch of the fabric.  (If you are using a contrasting thread and want the stitch to become part of the decoration on the right side of the hanky, you can make the stitch length slightly longer.  When using a matching thread you may choose to make the stitches as small as possible.)
Continue in this way along the entire length of one side of the hanky.  Stop approximately 1/2-inch before the end.  To make the corner, roll the perpendicular side of the hanky just as you did the first side.  This time you will have the roll of the first side contend with, but if you roll it tight it will make a neat edge.  Stitch the rolled corner down using the same stitch technique that you used above.
When you come to the last corner, secure the thread by making a small knot and popping it into the inside of the hem then repeat. You won't want the hanky to come unraveled while your dad is in the middle of using it!