Double fold binding is a tried-and-true traditional quilt finishing technique. Since double fold binding puts two layers of fabric around the edges of your quilt, it's wonderfully durable and will protect the hard-working borders of your quilt for many generations! Here we show you how to cut and piece the strips that make double fold binding…
Cut
Cut the fabric into 2 1/4-inch strips.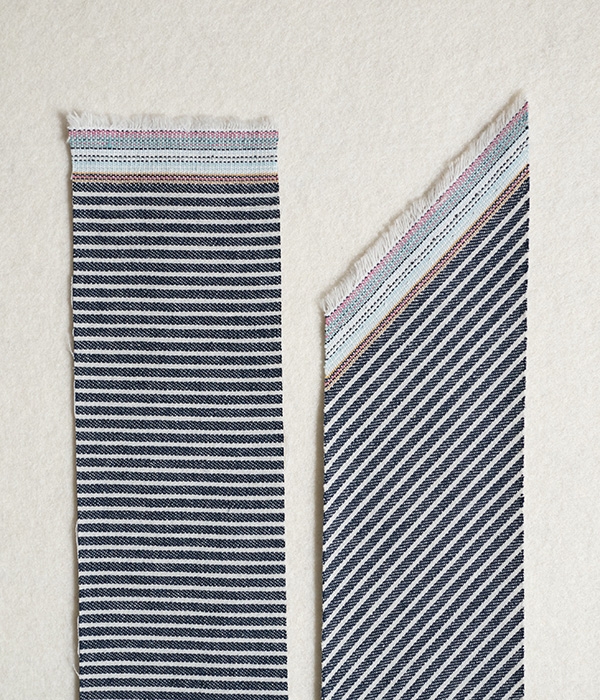 You can cut the fabric cross-grain (perpendicular to the selvage) for straight-cut binding, shown above left, or on the bias (at a 45-degree angle to the selvage) for bias-cut binding, shown above right. Straight-cut binding uses quite a bit less fabric and is perfect for projects with straight edges and square corners. Bias-cut binding can stretch and is a great choice for projects with curved edges. (In this tutorial we use straight-cut binding.)
If you are using the binding to finish a quilt, make sure you cut enough strips so that, when pieced together, they measure at least 12 inches longer than the total circumference of your quilt, keeping in mind that each seam uses about 2 ½ inches of fabric.
Piece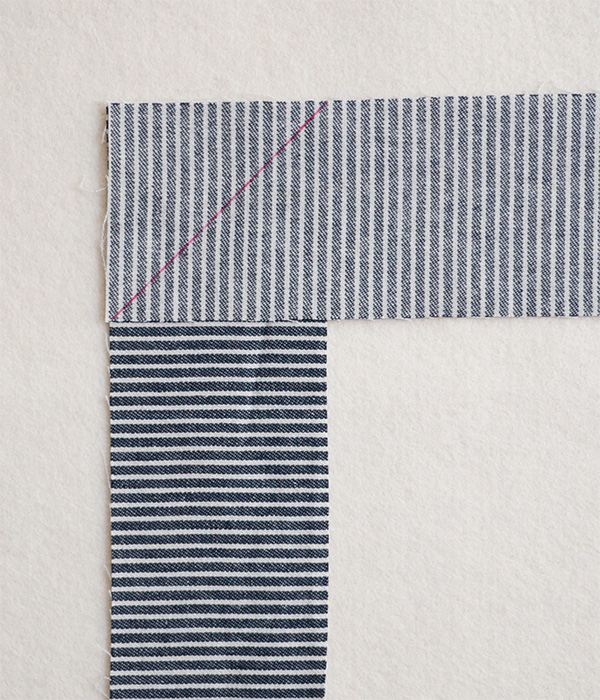 Lay one binding strip vertically, right side up. Lay a second strip, wrong side up, perpendicular to the first strip, corner on top of corner.
On the aligned corner, use your preferred fabric-marking tool to draw a diagonal line from the top right corner of the bottom strip to the bottom left corner of the top strip, as shown above.
Pin the two strips together on either side of this marked line.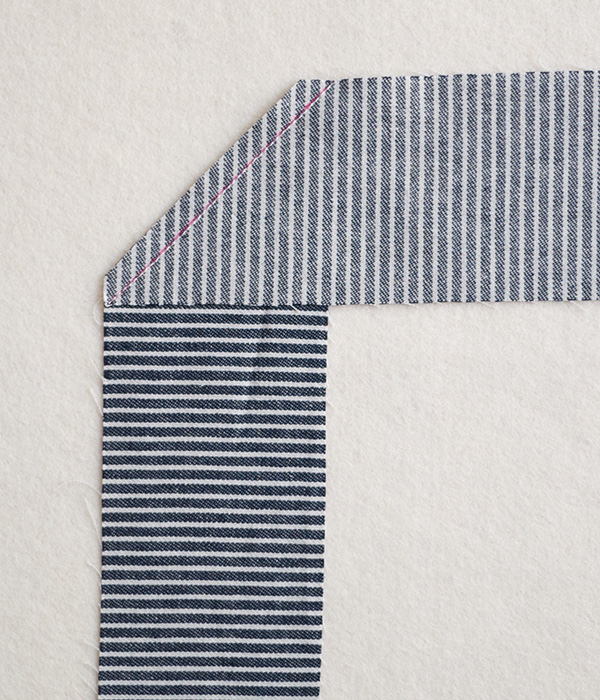 Sew the strips together along the line. Trim the corner, leaving a ¼-inch seam allowance.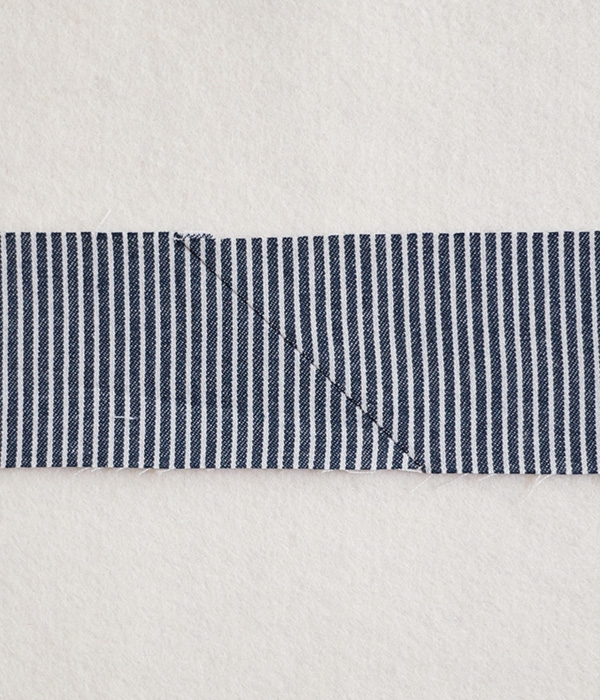 When you open the strip, you can see that this joining seam runs diagonal to the long edge of the strip.
Now, repeat these steps to attach the third strip to the end of the second and so on, until you have joined all of the cut strips.
Open up the strips and press the seam allowances to one side.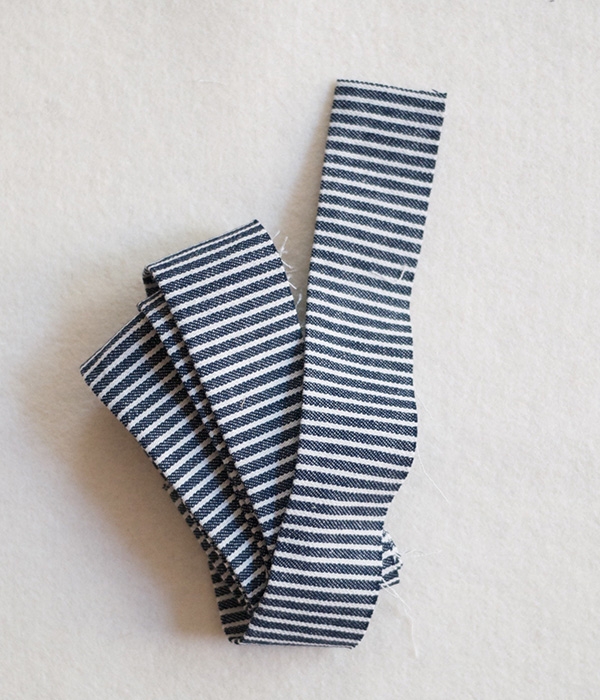 Once you have one long strip of fabric, fold it in half lengthwise, wrong sides together, matching up the two long raw edges. Press the fold. This is double fold binding!
To learn how to finish your quilt with your newly-made double fold binding, check out our Sewing on Double Fold Binding tutorial!