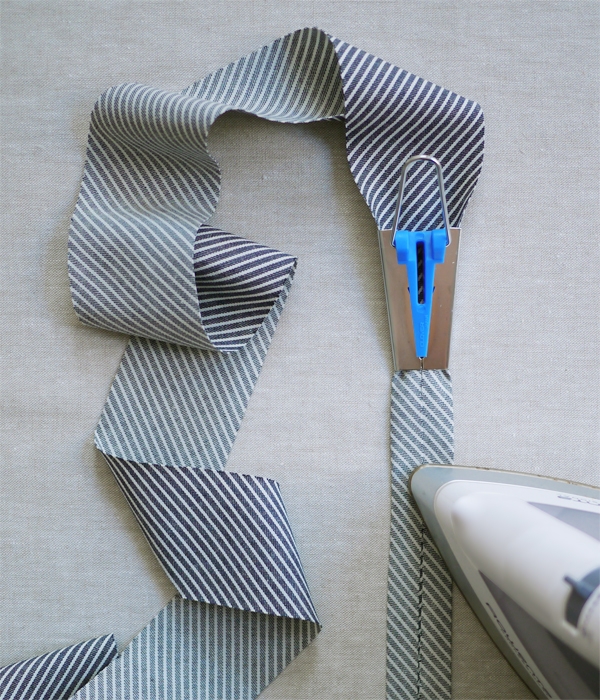 Quilts are traditionally finished by being bound with bias tape binding. If you'd like to make your own here's how!
Cut the fabric on the bias (at a 45-degree angle to the grain of the fabric). The width of the strip will depend on the size of the bias tape maker you are using. Check the instructions included with your bias tape maker to cut the strips to the appropriate width.
Cut the ends of the bias strips at a 45 degree angle (this cut will run straight with the grain line of the fabric). Then piece the bias strips together to create one long piece that measures at least 12 inches longer than the total circumference of your quilt.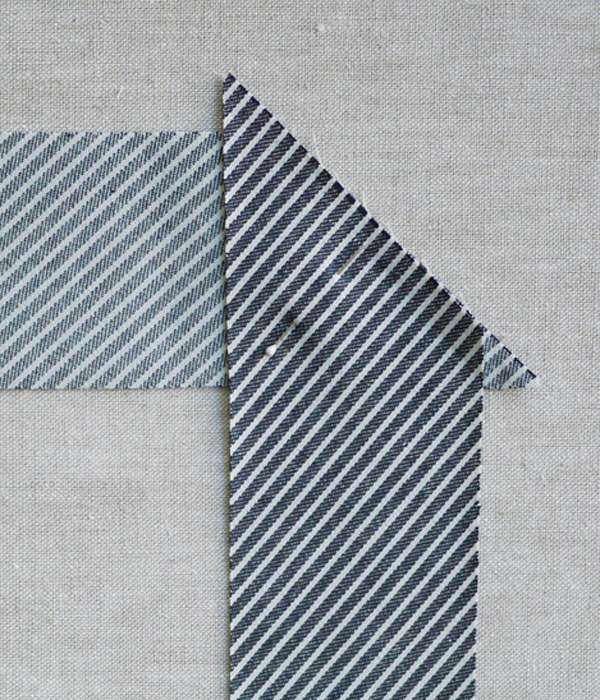 (In these photos the dark side of the fabric is the wrong side.) To piece the strips, pin the short ends together at a 90 degree angle with right sides together. The points should overhang about ¼ inch on each side. Sew the strips together along this diagonal line with a 1/4-inch seam allowance.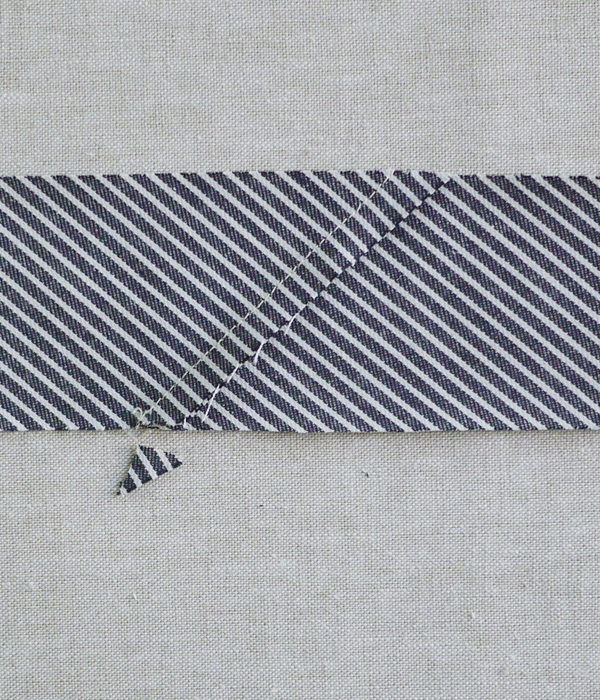 Press the strip open with the seam allowance to one side and trim any seam allowance that extends beyond the strip.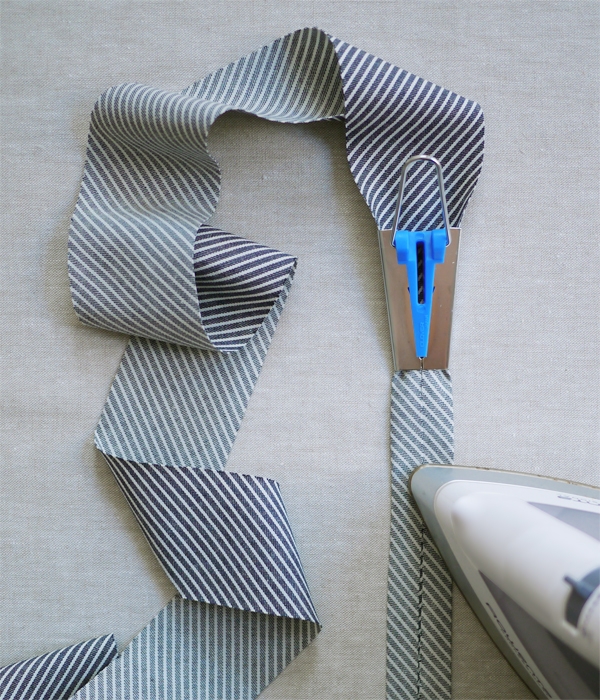 Once you have one long strip of bias tape, use a bias tape maker (following the manufacturer's instructions) to press the bias strip into single fold bias tape.