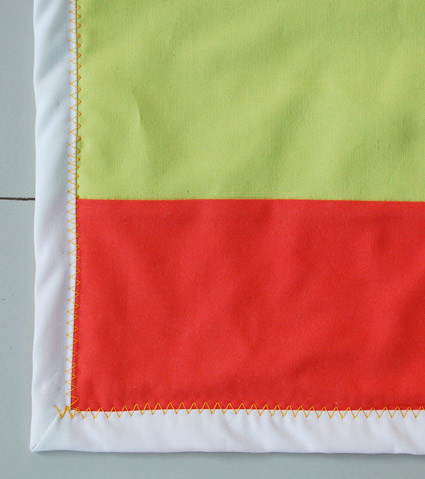 This is a very quick and simple way to bind a quilt!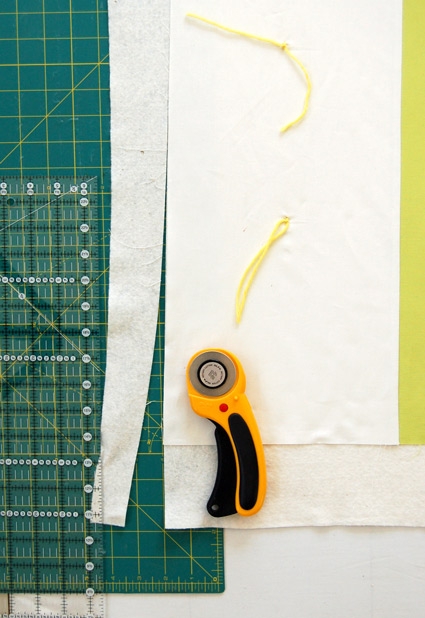 Once you're done with the quilting trim your batting to meet the quilt top by sliding a cutting mat in-between the batting and the backing.  Cut the batting with a rotary cutter, using a rotary ruler to guide you. Go all the way around the four sides of the quilt top.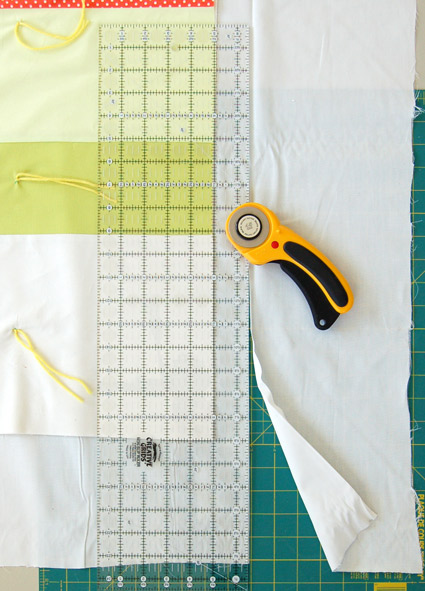 Cut the backing so that it's 1 1/2 from the edge of the quilt top all the way around using using a cutting ruler as a guide as shown above.
Beginning at a corner, fold one edge of the backing fabric in half toward the quilt top and finger press it down as shown above.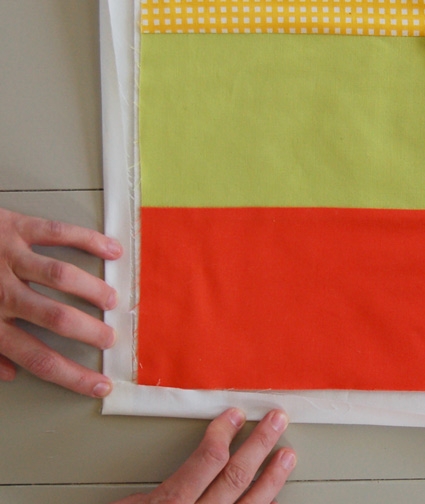 Fold the perpendicular side in half as well and finger press it.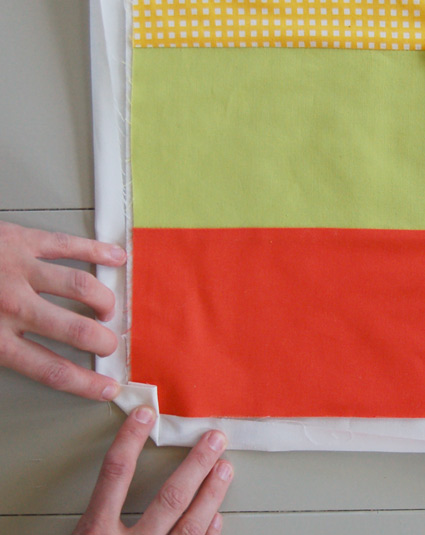 Fold in the point of the corner at a 45 degree angle as shown above.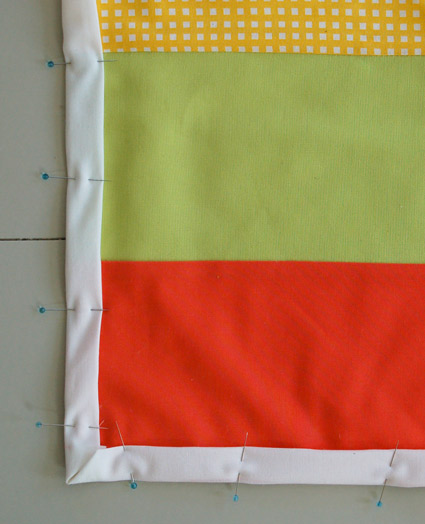 To finish fold the sides in towards the quilt top once more and pin the edges in place. The sides should meet to form a neat corner. Pin all four sides down in this way, by folding them in half and then over towards the quilt top.
Press binding.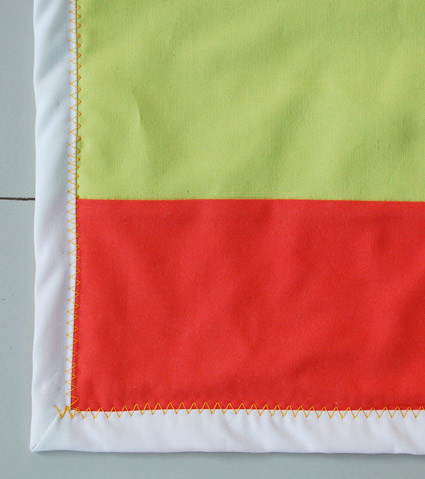 Starting in the middle of one side, use a wide zig zag stitch (as pictured) or a regular straight stitch to sew along the edge where the binding meets the quilt top.
If you are using the zig zag stitch make sure your stitch is catching both the binding and the quilt top. If you are using the straight stitch make sure that you are sewing just at the edge of the binding.
When you come to the corner sew 1/4-inch past the corner and stop, leaving your needle in the fabric. Then take a few back stitches to the corner, leave your needle in down position, pick up the foot and pivot the quilt to begin sewing the next side.  Repeat at remaining 3 corners.
Backstitch at the beginning and ending of your seam.