Purl Soho's new Season Alpaca redefines cozy. Soft as a newborn baby's head, this 100% baby alpaca is irresistible to touch and absolutely beautiful to behold.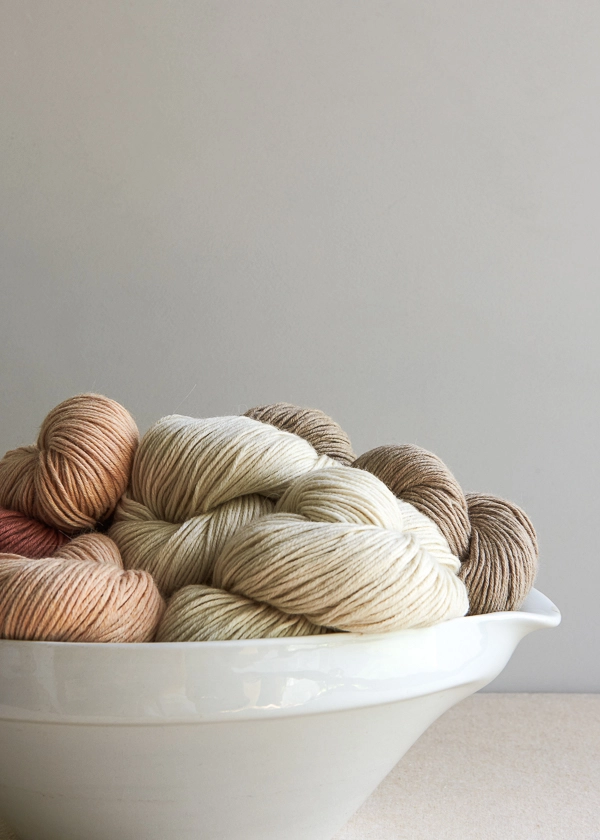 A classically plied sportweight, at 6 to 7 stitches per inch on size US 3 to 5 needles, Season Alpaca is thinner than our Alpaca Pure but has a gentle heft that gives it just the right drape.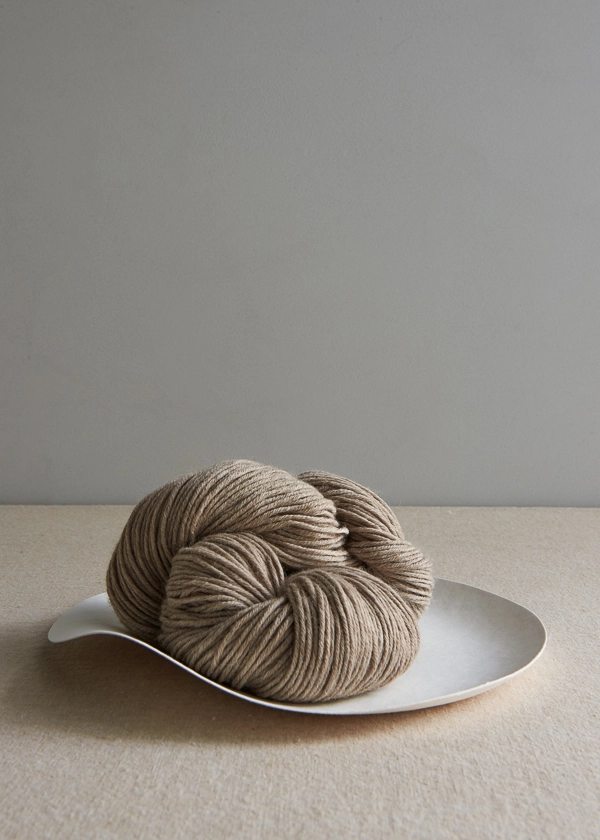 We love Season Alpaca for almost anything you can think of knitting or crocheting. Okay, maybe not dishtowels, but sweaters, hats, blankets, mittens, scarves, and cowls are all perfect candidates for this not-too-heavy, not-too-fuzzy, not-too-hot, totally timeless pure alpaca.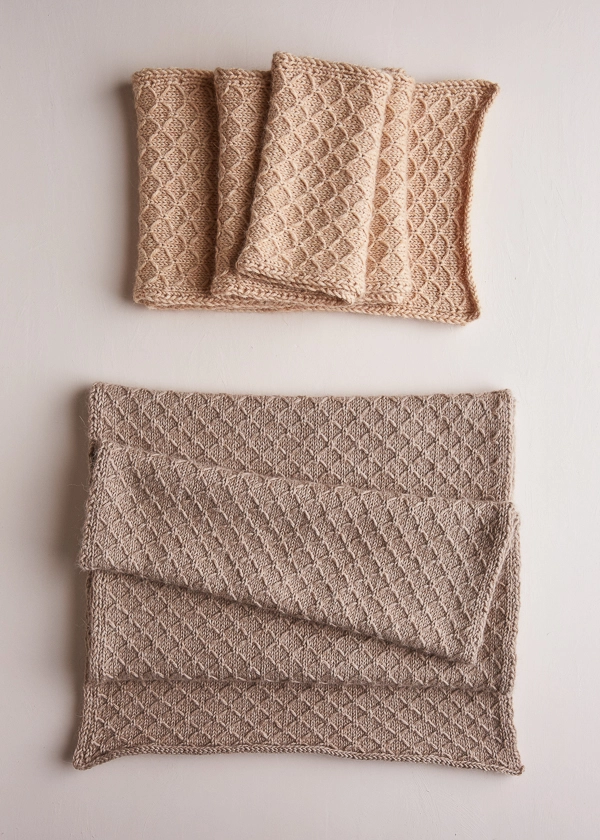 Each skein of Season Alpaca is 218 yards, enough to make a hat with one skein, or with three, our gorgeous Trellis Scarf (shown above in rosy Honey Pink), or with five, our Trellis Wrap (above in classic Meadow Mushroom).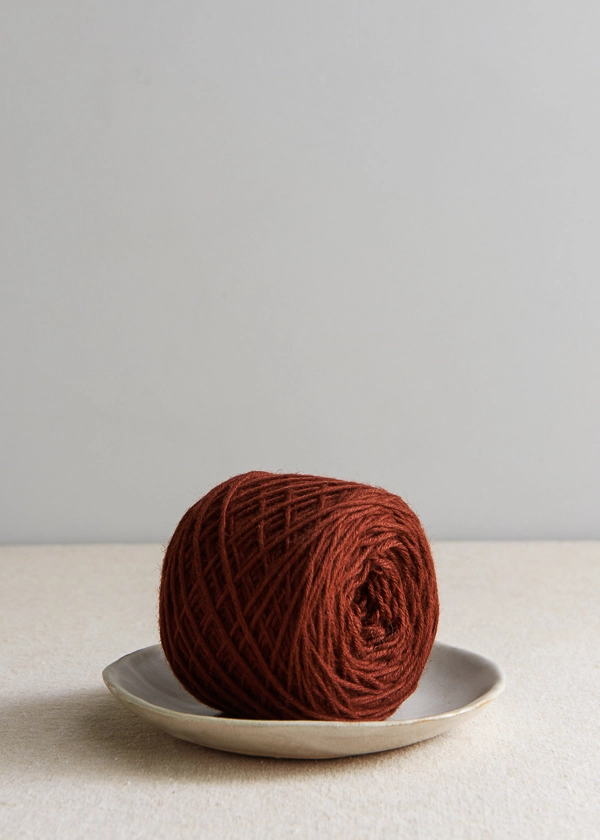 Season Alpaca comes in fourteen colors, all inspired by nature's cycles and most stirring moments. A favorite is Burnt Sienna, above. It exudes warmth and character and recalls autumn's evening light on a hillside afire with color.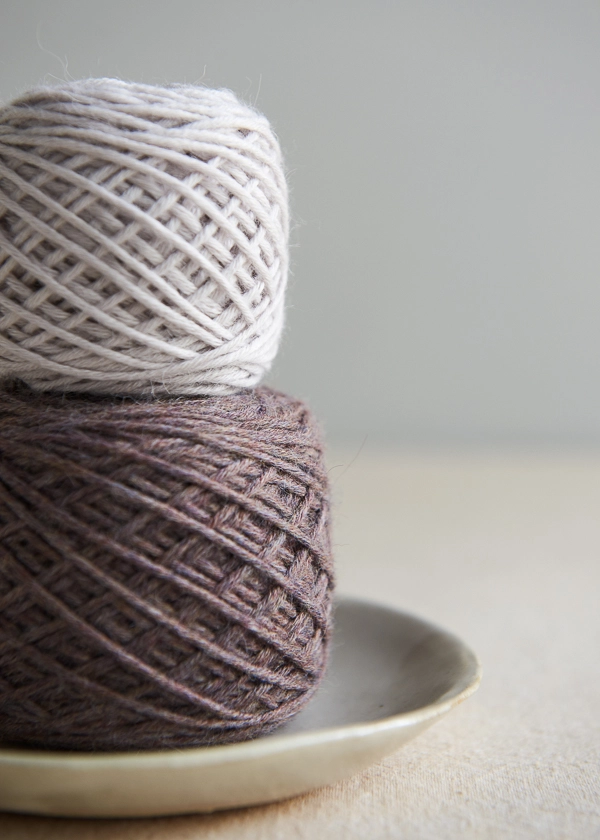 Above, Lavender Moon and Peach Stone are two more beauties. They seem naturally drawn to each other, one airy and elegant, the other earthy and warm, bringing out the best in each other.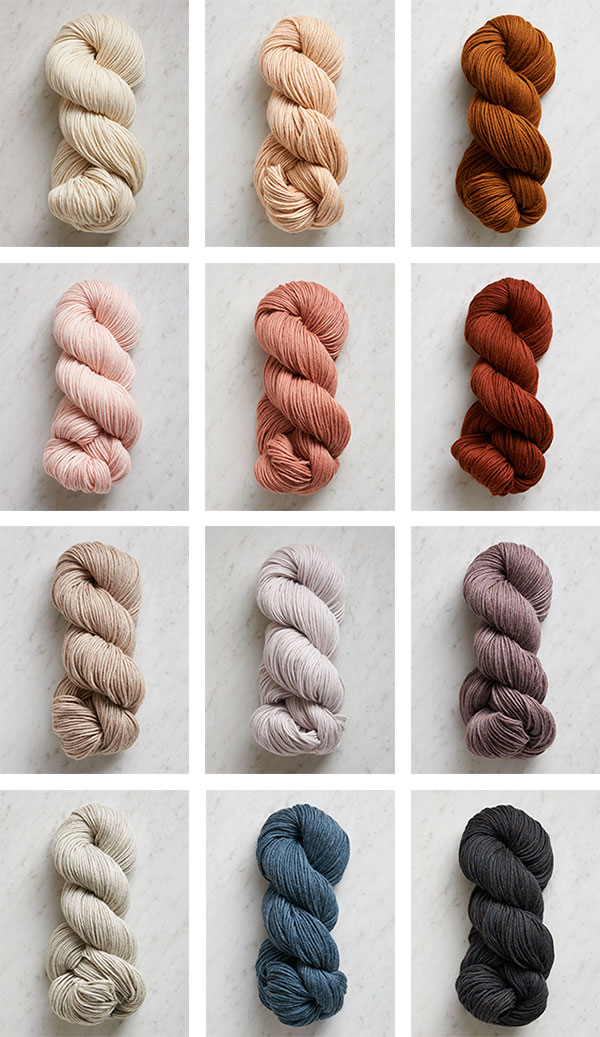 In both solids and subtle heathers, Season Alpaca's palette refers to favorite moments in nature's boundless activities: a blooming peony, a still pond, a nesting dove. Make your own associations!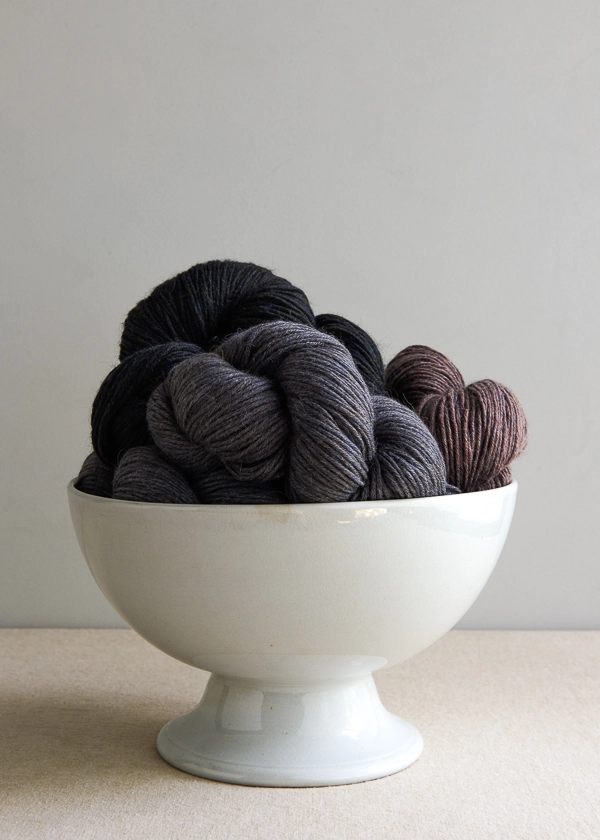 We're thrilled by the beauty of our newest yarn. It glows with its own inner light and is, for us, exactly what we want to knit this season. Browse the entire palette of Season Alpaca and enjoy this incredible yarn in one of nature's most incredible fibers!
Update: New Colors
October 17, 2019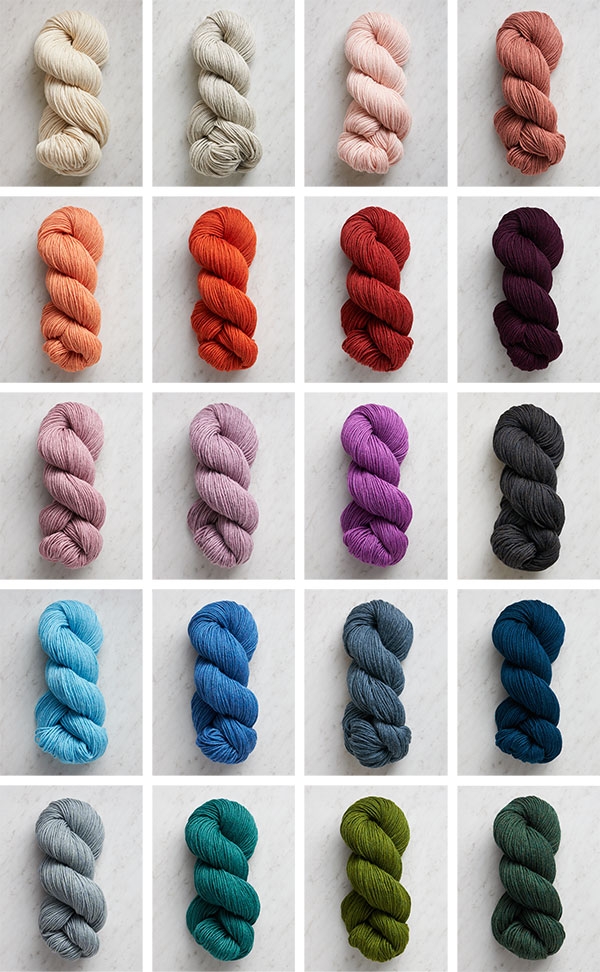 We just added tons of gorgeous new colors to the Season Alpaca palette, making it a great time to cast on with this absolutely beautiful yarn! Supremely soft and gentle with just the right drape, we love this 100% baby alpaca for almost anything you can think of knitting or crocheting, including all these mostly free and totally inspiring Season Alpaca projects!