Our Woven Beaded Bracelets look like something you're maybe not allowed to touch, like they might belong in a museum or in someone's very special jewelry box. The great joy and surprise is that you are allowed, and better, you can even make them yourself!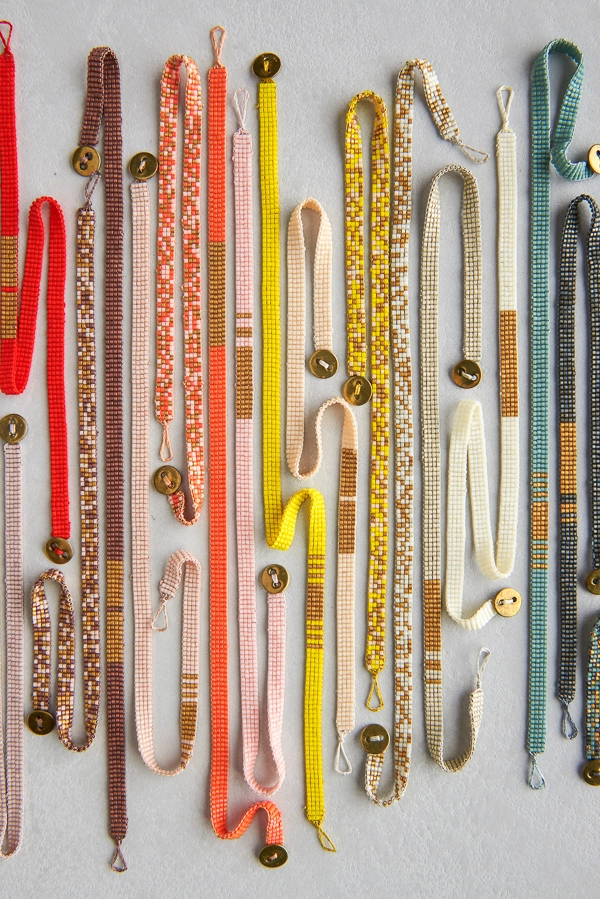 To get started pick up our Woven Beaded Bracelet Kit, a beautiful package full of all the little goodies you'll need to make your very own set of three bracelets!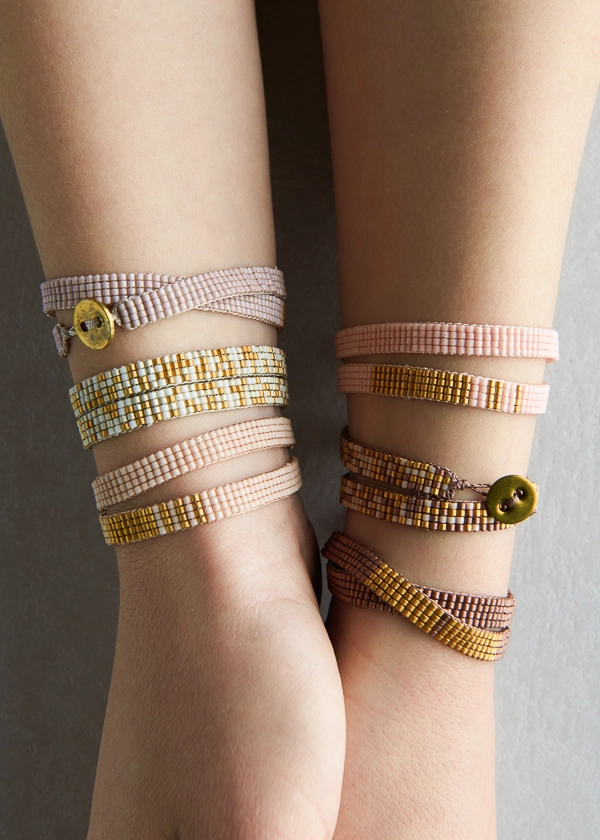 One critical goodie in the Kit is Purl Soho's Bead Loom, a sneaker-sized tool capable of great things. Using it is a super straightforward process, but what you can make with our Bead Loom is pretty amazing. It comes with very simple instructions and is also available separately.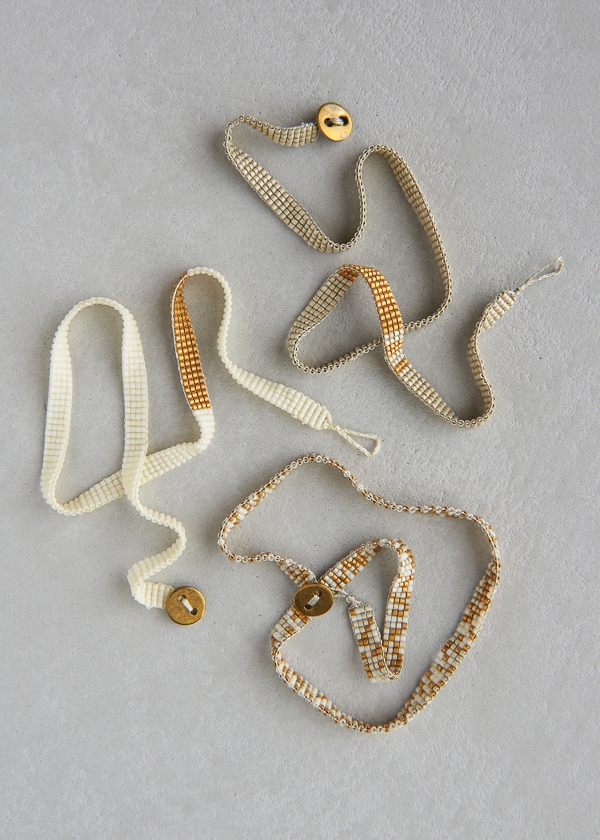 Also in the Kit are three tubes of Purl Soho's Miyuki Delica Beads, including one tube of 24k gold plated beads. Miyuki Delica Beads are beautiful Japanese seed beads that are uniform in size and shape and flat on the ends, making them perfect for smooth and even weaving.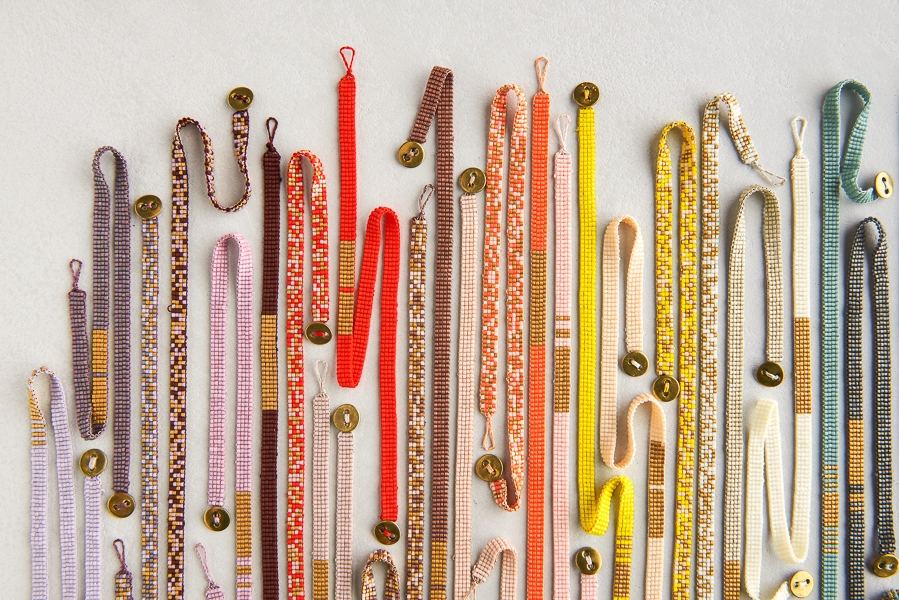 More goodies… You'll also find two packages of Silk Hand Sewing Thread, three of Purl Soho's Little Brass Buttons, a Woven Beaded Bracelets Pattern booklet (also available separately), plus a bunch of useful pins and needles!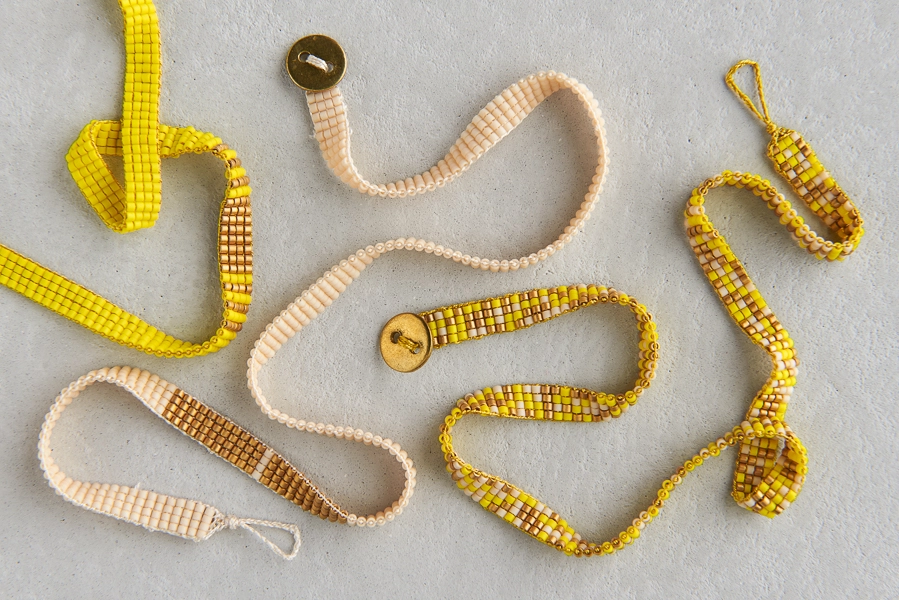 Altogether these are the materials you need to make three color coordinated bracelets: two nearly solid in color with a splash of gold and one that is all three colors randomly combined. The Woven Beaded Bracelet Kit comes in nine striking palettes, including happy Honeysuckle + Yellow Yarrow (above) and subdued Pink Crepe + Rose Gold (below).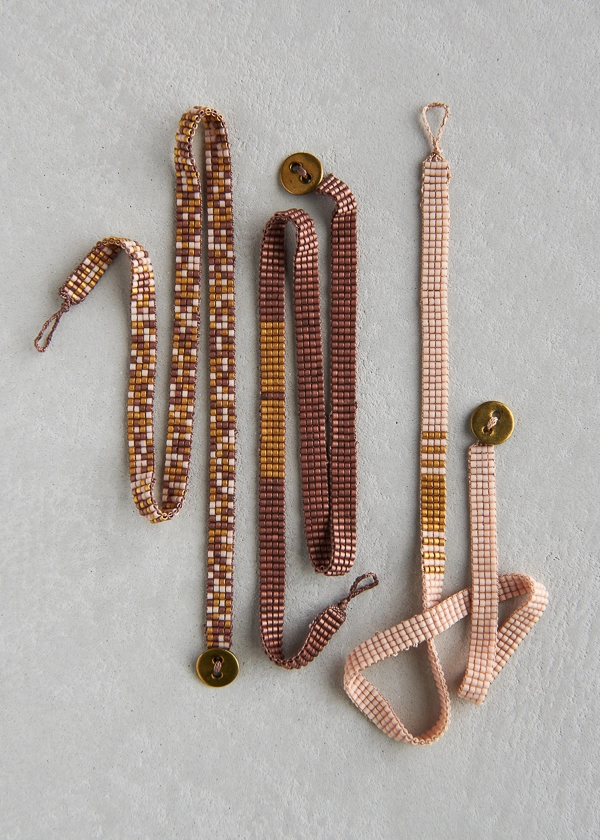 Each finished Bracelet wraps around your wrist twice and closes with a very pretty Little Brass Button. But best of all is the feeling you'll get of being a master craftsperson when you've completed your own set of exquisite bracelets. They are truly special little beauties… to touch, to wear, to give, to be proud of!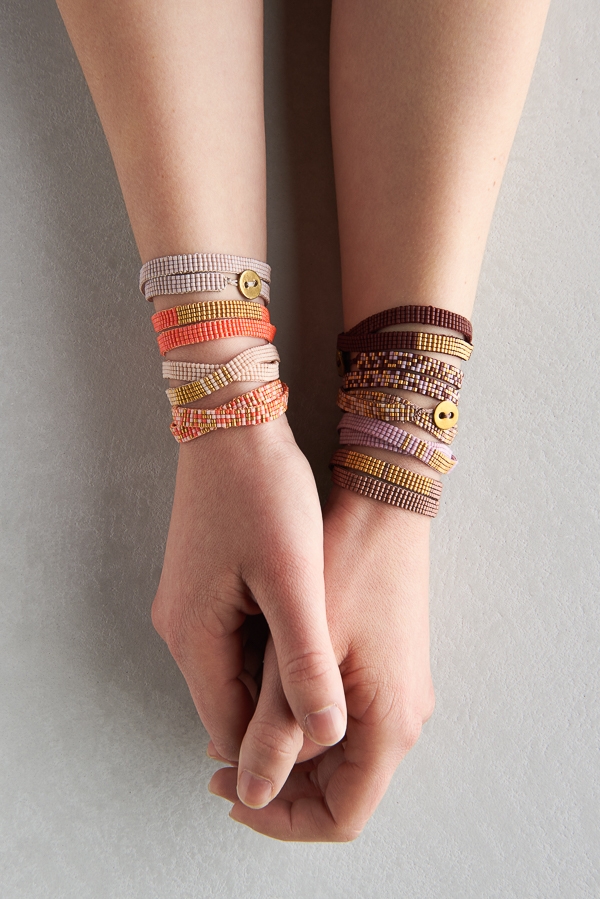 Materials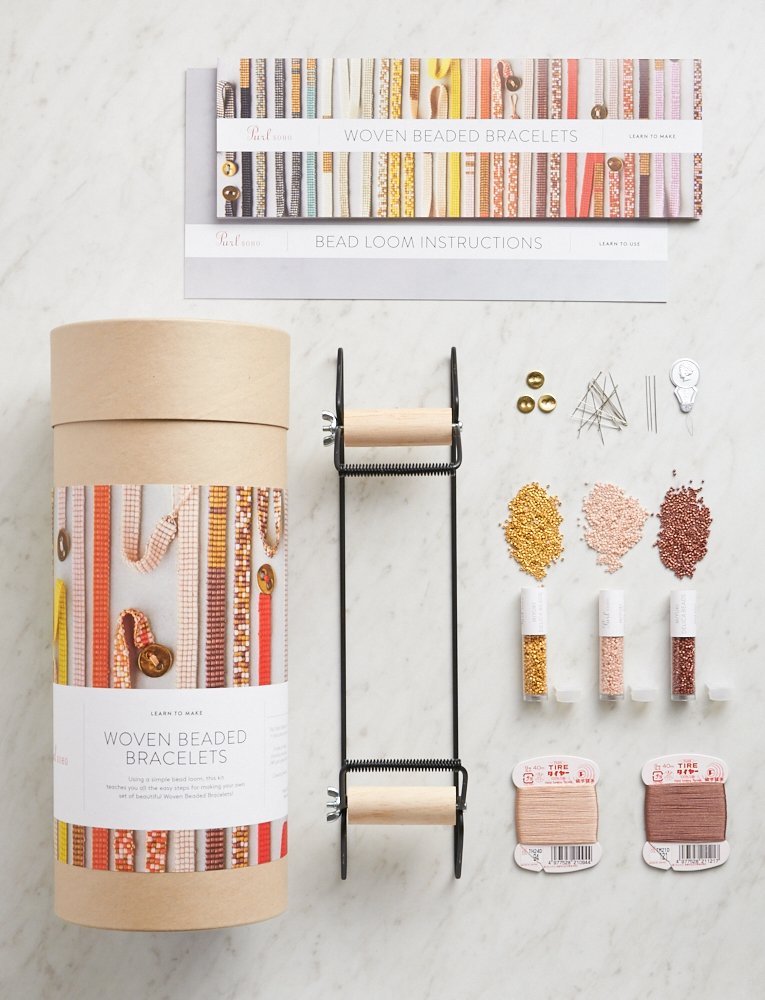 Each Woven Beaded Bracelet Kit includes everything you need to make three bracelets…
Choose from nine beautiful palettes, shown above and named below…
Top Row: Honeysuckle + Yellow Yarrow, Sweet Pink + Guava Pink, and Pink Quartz + Bright Scarlet
Middle Row: Pink Crepe + Rose Gold, Pale Wisteria + Lilac Gray, and Wild Rose + French Prune
Bottom Row: Paper White + Silver Dust, Blue Agave + Anchor Gray, and Sterling Gray + Pitch Black
Pattern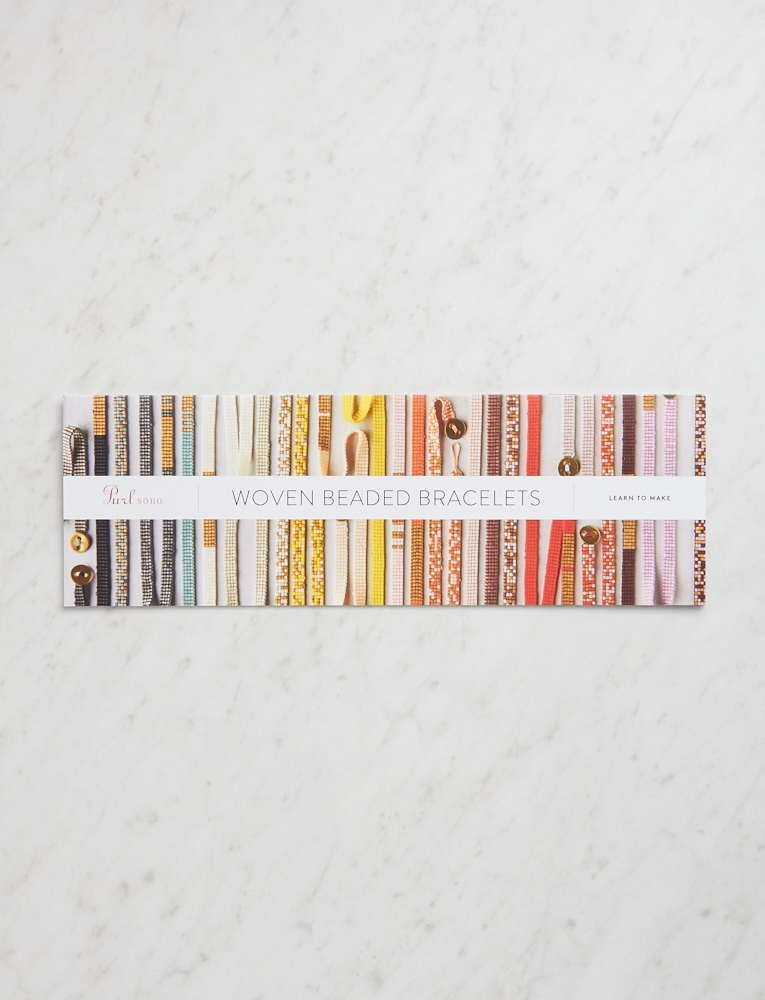 If you already have what you need, our Woven Beaded Bracelets Pattern is available on its own as a hard copy or PDF download.
Miyuki Delica Beads
And finally, our Miyuki Delica Beads are also available separately. They come in lots of unusual colors, some rich and saturated, others soft and elusive. Enjoy them all!