Don't our Braided Friendship Bracelets look pretty in pink? We remade these classic bracelets in six sweet new colors of Leather Cording especially for Valentine's Day!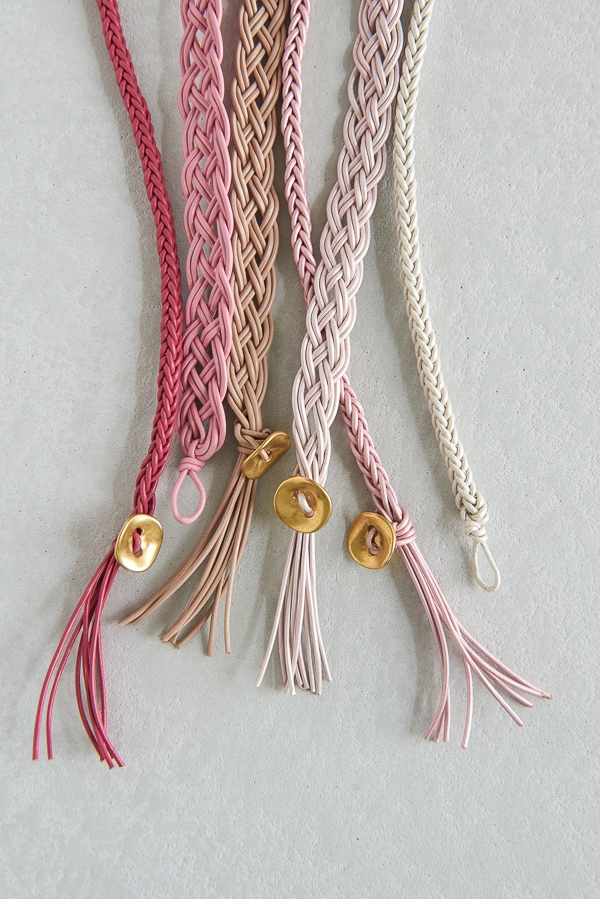 This project is as easy as it gets and requires no previous crafting experience. Our Braided Friendship Bracelets Pattern walks you through each step of these pretty braids, so even if you've never braided your hair, you can do it!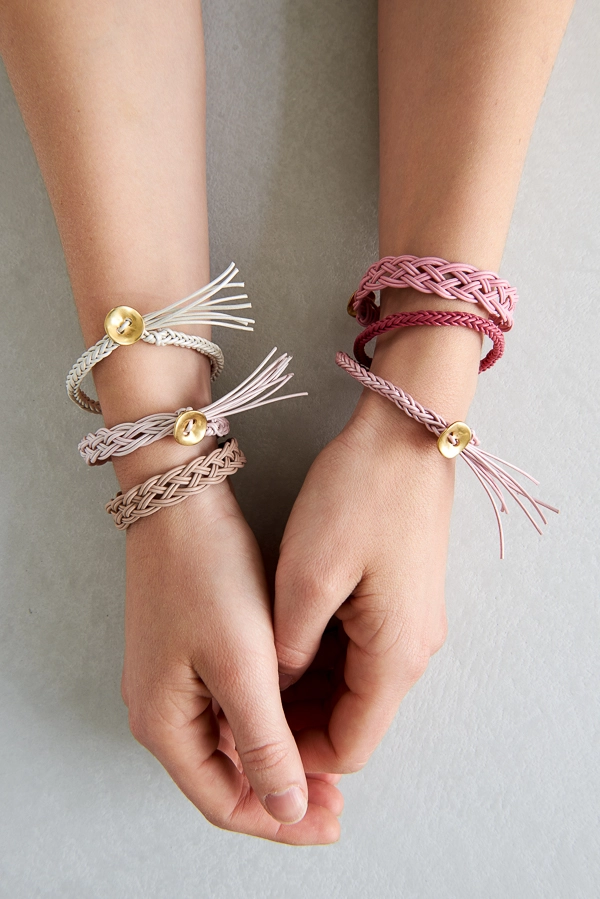 Give it a try and make something special for your friends and sweethearts this Valentine's Day!- Molly
Materials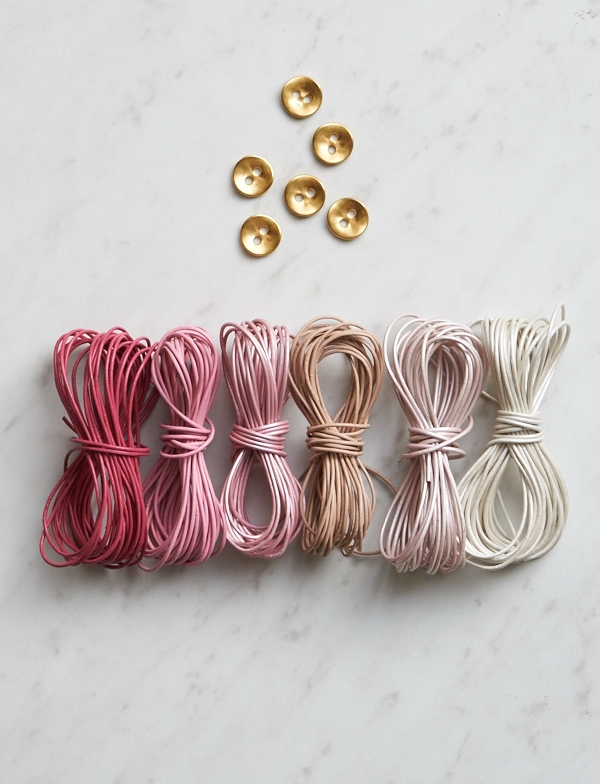 To make one bracelet up to 8 inches long…
4 yards (for the Eight-Strand Square Braid) or 5 yards (for the Double Five-Strand Braid) of Purl Soho's Leather Cording, 1mm. We used, from left to right, Cupid Pink, Lily Pink, Mineral Rose, Warm Millet, Pink Pearl, and Full Moon.
Purl Soho's Petal Button. We used Gold.
Pattern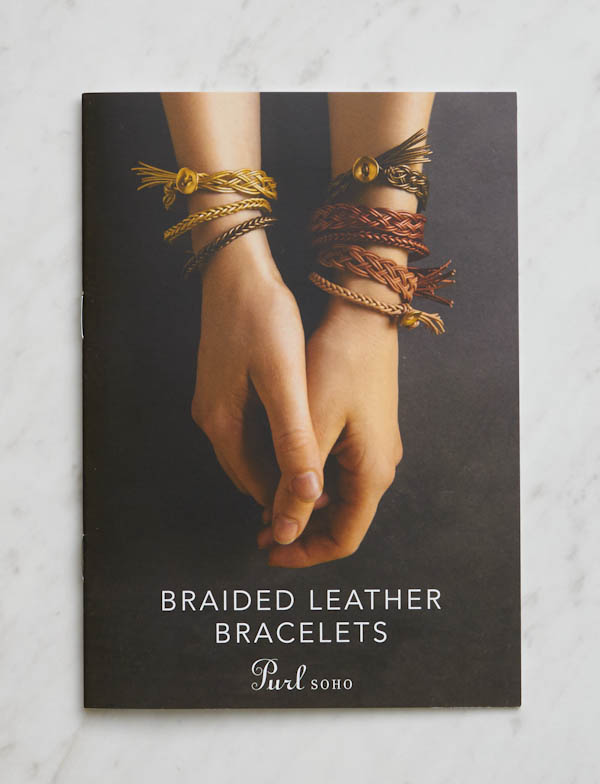 Our Braided Leather Bracelets Pattern is available as a hard copy or PDF download.
Another Option

Our Braided Leather Bracelets Kits come in twelve beautiful colors and include everything you need to make two bracelets! You can read all about these Kits right here!