There are few craft projects as simple, satisfying and fun as friendship bracelets! Despite complicated appearances, they actually involve just a few easy-to-master knots. They are so simple that you could learn (and teach!) the entire process over a very short time, like say, Christmas morning!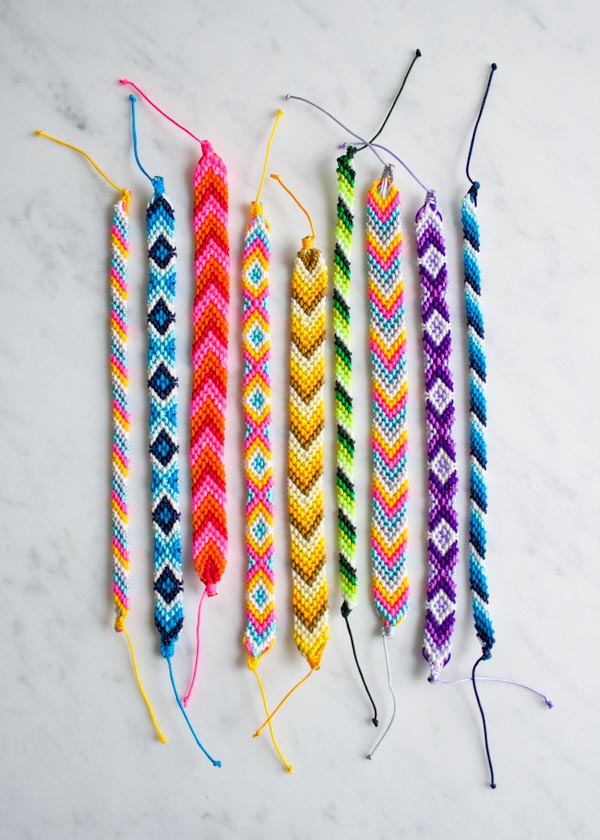 Our Classic Friendship Bracelet Kit contains everything you need to make around a dozen bracelets, all packaged in a stocking-ready tin. Inside you'll find step-by-step instructions for three basic designs: stripes, chevrons and diamonds; plus a safety pin and five 10-yard spools of smooth nylon knotting cord, which makes the brightest, sturdiest and cutest bracelets around!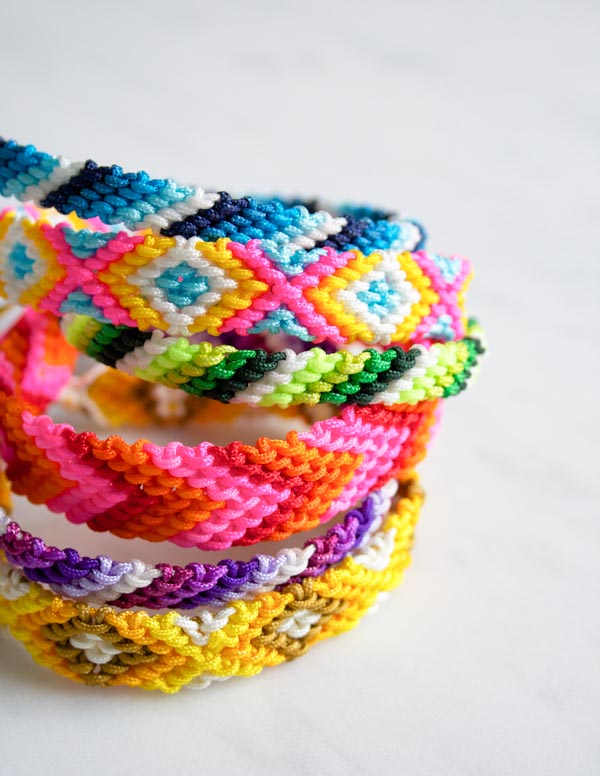 Our Classic Friendship Bracelet Kits come in six fun colorways and are available right here. You can also choose to buy the Pattern on its own, as a hard copy or download.
Designed for giving, friendship bracelets are inherently generous, and so the knowledge of how to make them is the most perfect gift we can think of for the giving season! Happy holidays! -Molly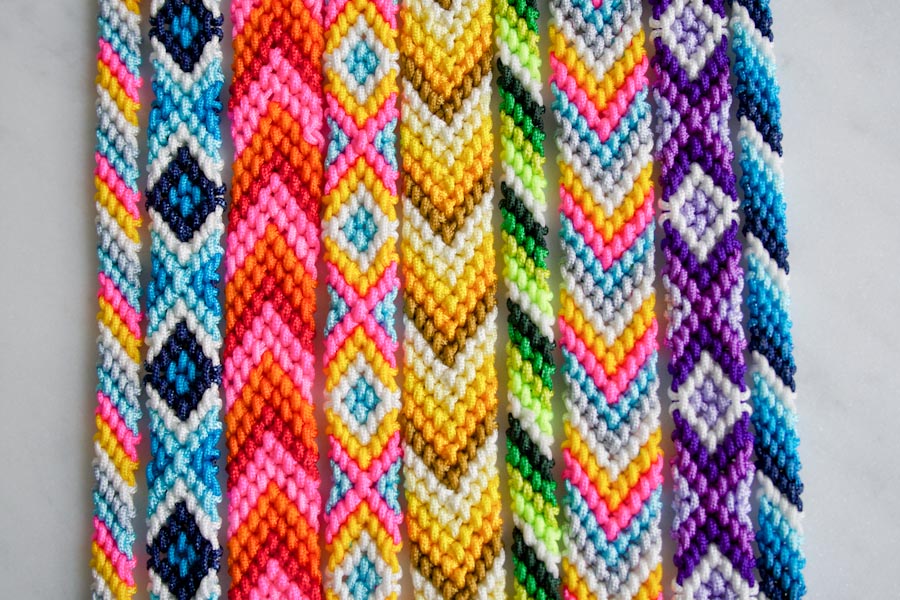 P.S. On a roll and need some extra nylon cording? Purl Soho's 1mm Knotting Cord Sets come in lots of pretty colorways and include enough cord to make several bracelets!