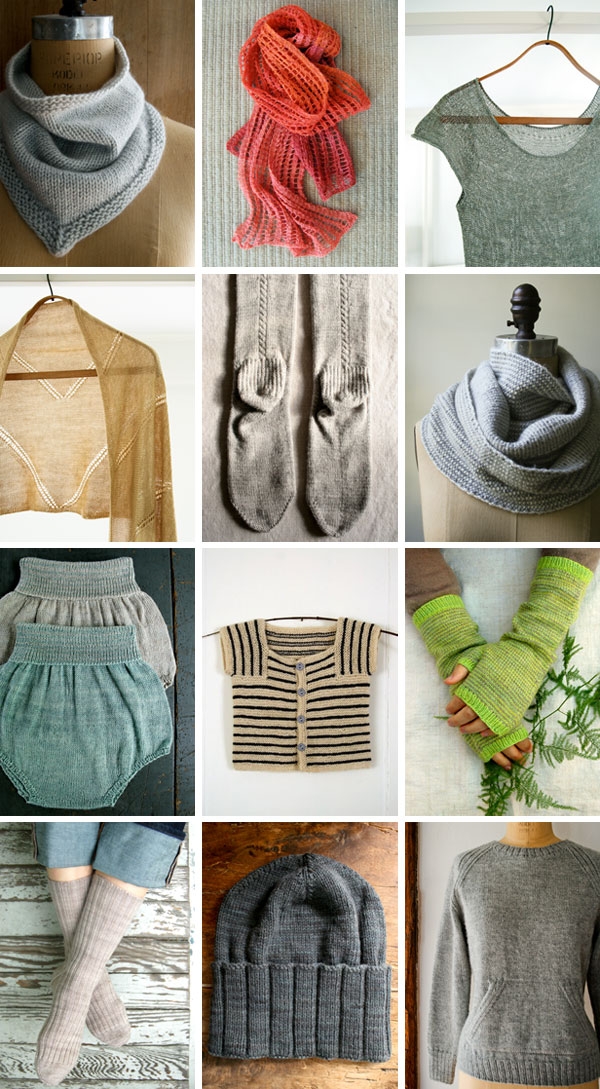 It's time to tidy up the shelves and sweep out the dust bunnies. It's spring cleaning time, and at purlsoho.com we're making room for new goodies with a Huge Spring Cleaning Sale! All sale items are 40% off, including select colors of gorgeous yarns: Jade Sapphire's cashmere, Anzula's blends, Alchemy's silks and mohairs, Koigu's hand painted fibers and Swans Island merinos; plus tons of amazing fabrics from our favorite companies (flannels, corduroys, cottons and linens!), gorgeous hand painted needlepoint canvases, and tons more!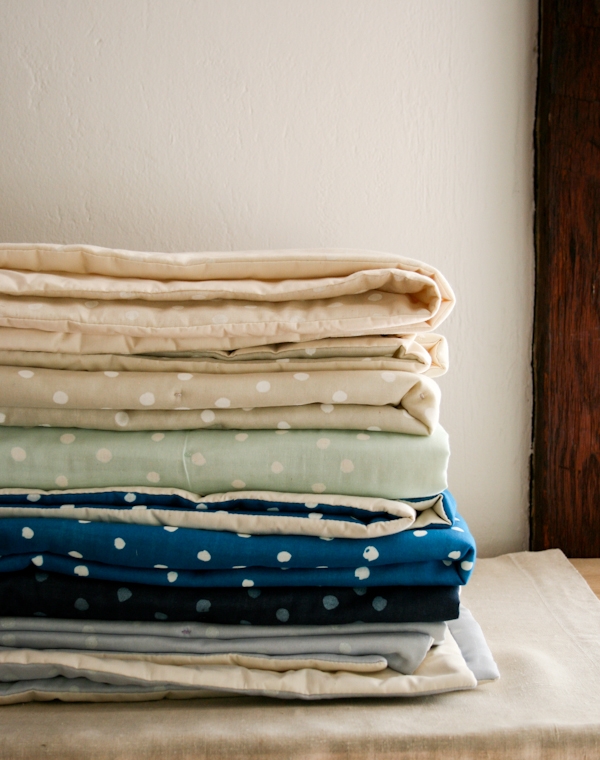 Wondering what to do with all your sale loot? We're chock-full of inspiration here at the Purl Bee! All of the projects shown in the opening photo were made with materials that are now on sale, as is the Nani Iro Double Gauze used to sew the above Hostess Lap Duvets and over a dozen colors of the Mermaid yarn from Anzula that we used to knit up our classic Whisper Wrap (below).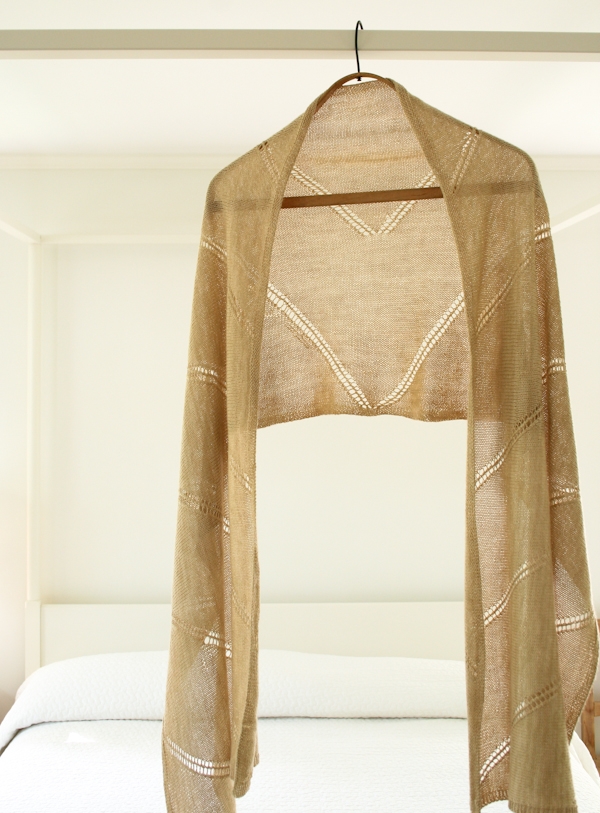 This is our biggest sale ever, so if your spring cleaning includes organizing your craft room (or corner!), be sure to make a little space for some fresh inspiration!
To browse purlsoho.com's entire Huge Spring Cleaning Sale, just click here. (Yarn, fabric, books, patterns, magazines, notions and tools, kits, gifts, spinning wheels and fibers and more!)
P.S. From Monday, April 7th through Friday, April 11th our California warehouse will be closed to visitors. Please come back and see us on the 14th! And our NYC store is open during our normal business hours with some of its own sale surprises!
Happy spring cleaning from Purl Soho!