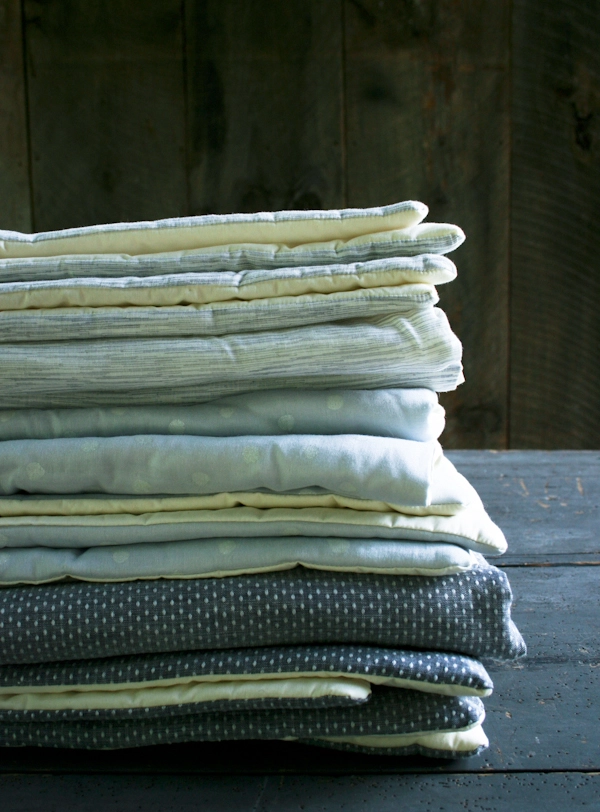 The goal of a handmade gift is to make something lovely and unique that lets the recipient know just how much he or she means to you. Of course, this is a great idea, but it can go wrong so easily! The project can end up taking forever, or it might hit a technical snag, or worst of all, it might end up banished to the back of a drawer. Lap Duvets have become our go-to handmade gift precisely because they avoid these pitfalls. They are quick and fun to make, super useable and easy to love!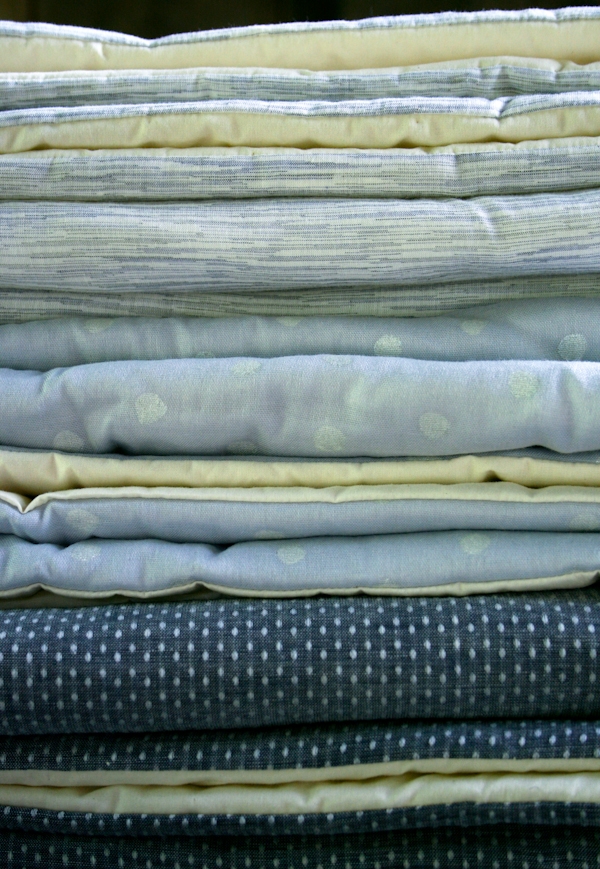 Page and her friend Alexa recently whipped up a set of Lap Duvets as a hostess gift for some close friends, and we all fell in love with the serene palette that she picked out. The mix of big Pocho Dot with pretty yarn dyed Veronica Voile and sweet Indigo Dot seems like it would be appreciated by anyone. They are all backed with cool, soft muslin, giving this stack a timeless and perfectly classic feel.
Lap Duvets are really quick to sew without sacrificing thoughtfulness or beauty. And they're a great way to celebrate a favorite fabric and a favorite friend!
Here's a list of the materials we used for these special Hostess Lap Duvets. If you'd like to make your own you can find the full pattern here!
Materials
To make one 42 X 58-inch blanket:
1 3/4-yards of either Robert Kaufman's Chambray Union Dot in Indigo, Robert Kaufman's Veronica Voile in Grey, or Nani Iro's Pocho in Snow.
1 3/4-yards of Moda 200 Count Muslin in Natural
1 crib or throw size wool batting
1 small spool of 100% cotton thread in color 1040
Pattern
For the full pattern, including step-by-step photos and lots of tips, visit our original Lap Duvet post!