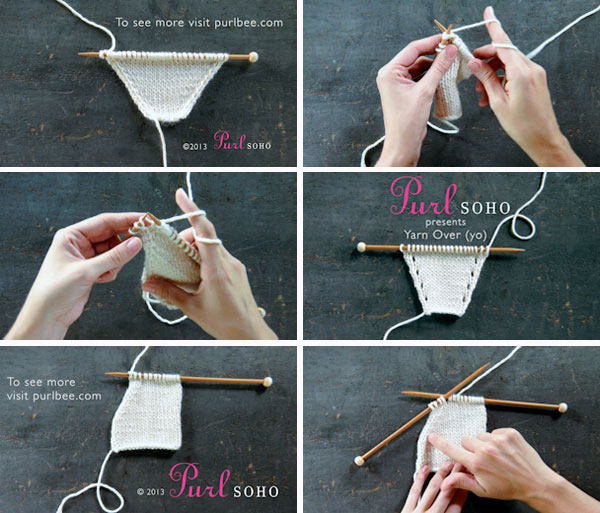 If a picture is a worth a thousand words, how many for a video? A whole lot! Which is why we are so thrilled to announce our latest endeavor… Purl Soho video tutorials!
Our idea to create and share instructional videos comes from the very heart of what we love to do: spread the joy of crafting.  We strive everyday to empower our readers and customers with the tools to make the imaginary real, to inspire that "aha!" moment when everything becomes clear.
Our first four videos explain common knitting increases and decreases: knit two together, knit front and back, make one right and left, and slip slip knit (above). In each video tutorial Laura walks step-by-step through the new skill, covering common uses and abbreviations and leading you to your own personal "aha!" moment.
PS: We will be adding more video tutorials regularly and would love to hear your suggestions. What knitting, crocheting, sewing or embroidery technique do you want to see in video? Let us know!