Easter is just around the corner, and beyond chocolate eggs and hot cross buns, we're looking forward to the unofficial start of the spring crafting season! It's the perfect time to start thinking about colorful, whimsical projects destined for the Easter basket. To help inject a little vernal enthusiasm into these last dark days of winter, we have compiled an inspiring list of our all time favorite Purl Bee Easter projects, from felt jellybeans to rick rack trimmed napkins!
Bunny Finger Puppets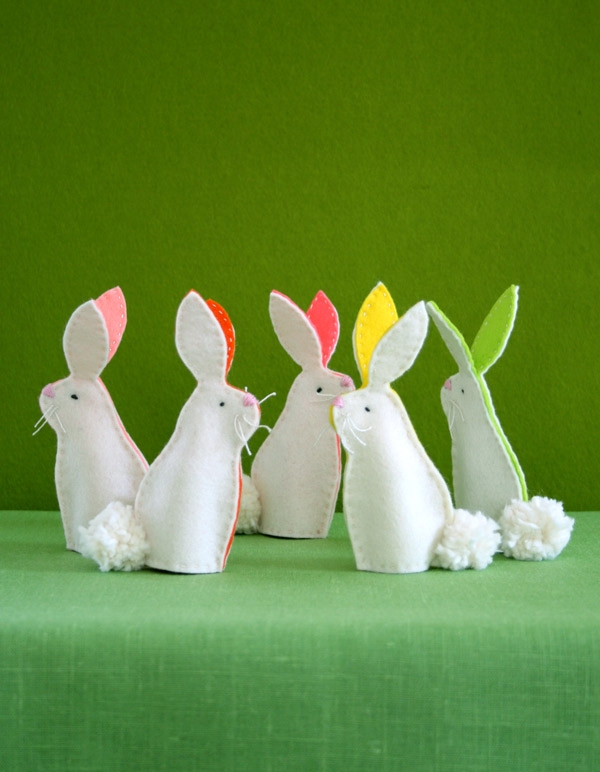 With their frisky whiskers and fuzzy tails, these adorable Bunny Finger Puppets are the perfect handmade addition to any Easter basket. Made with a beautiful Spring Bundle of 100% wool felt, each cream colored bunny hides a bright pop of springtime. To make things extra easy they are also available in a handy kit that comes with everything you'll need. Simple and quick to sew, these bunnies are a wonderful celebration of the season!
Bag of Beans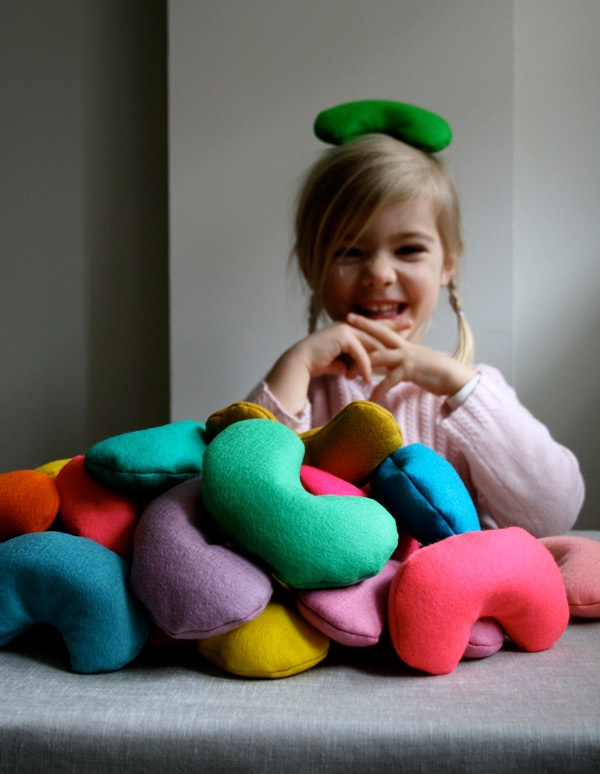 To honor her favorite holiday and candy, Page made these delightful jellybean shaped bean bags in a vivid spectrum of 100% wool felt. For safekeeping, she also sewed up a beautiful drawstring bag and presented the whole set to her daughter, Coco. Incredibly fun to touch and to play with, this Bag of Beans is a year-round favorite!
Bunny Hat and Paws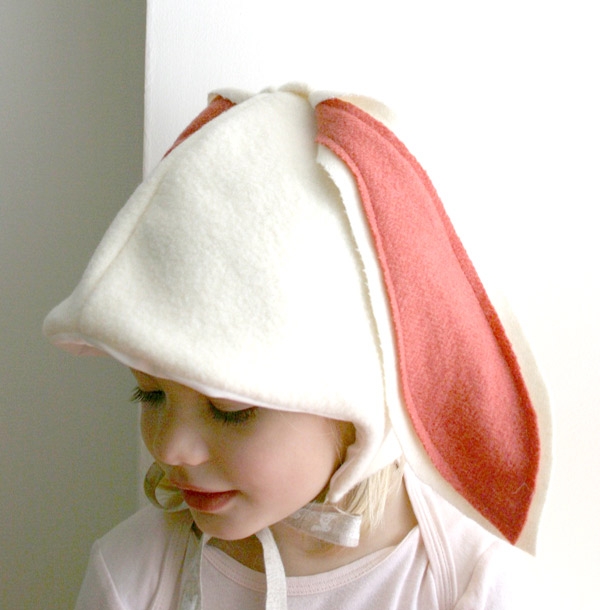 Molly originally designed this sweet Bunny Hat and Paws set as a Halloween costume but it has since become an Easter classic. The soft felted wool hat is lined with cotton for itch-free comfort. Children will love to join the party with this whimsical set!
Easter Egg Hunt Bags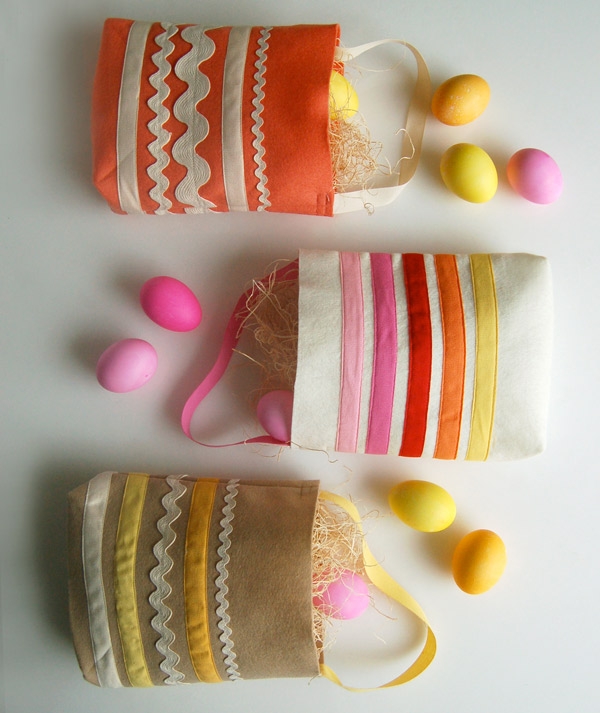 Molly's Easter Egg Hunt Bags are a fun excuse to dig into a rainbow of felt, ribbons, and rick rack trims. Kids will love to get in on the action too, picking colors and arranging trims. Our Easter Egg Hunt Bags have an easy-to-sew shape and will definitely be the hit of the hunt!
Spring Napkins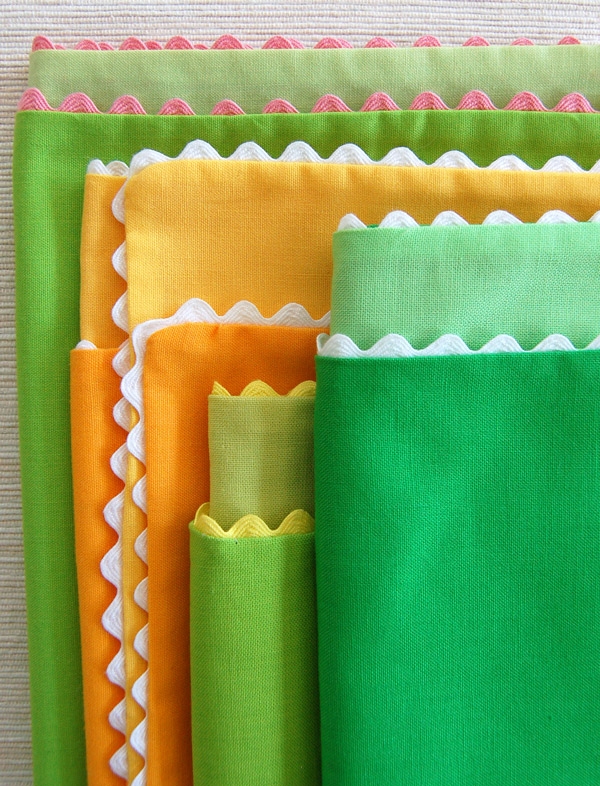 Inspired by Easter brunch and its unfailing ability to bring springtime cheer to even the dark days of early April, Molly's Spring Napkins add a lush burst of color to any vernal celebration. They'd be equally beautiful at an Easter table, a Passover seder, or a Mother's Day brunch!
Knitted Easter Egg Ornaments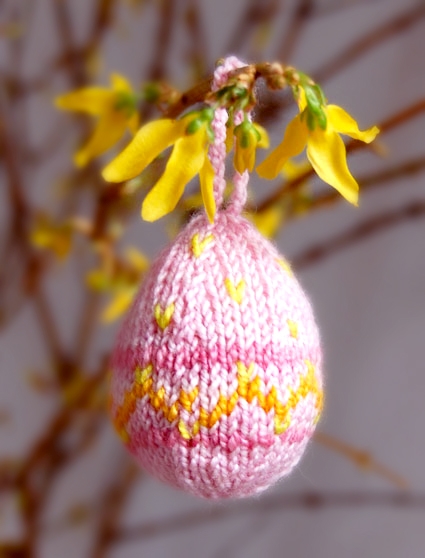 Whitney designed these amazing Knitted Easter Eggs to hang on her family's traditional Easter Egg Tree year after year. Added bonus, these sweet little ovals are a great way to learn and practice the duplicate stitch! Stitch some up for your own pretty branch of forsythia, and welcome spring!
Sparrows Nest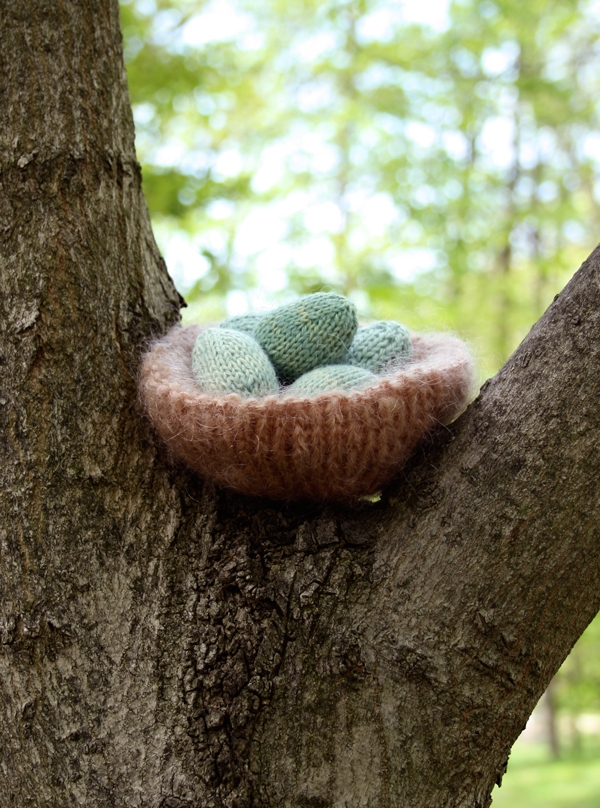 A fuzzy nest of pale blue eggs is exactly what spring is about, delicate beauty and budding life. Unlike all of our practical knitting concerns, like warm hats and machine washable baby blankets, this project is perfectly frivolous. And it's just right for Easter!
Bunny Hop Bunnies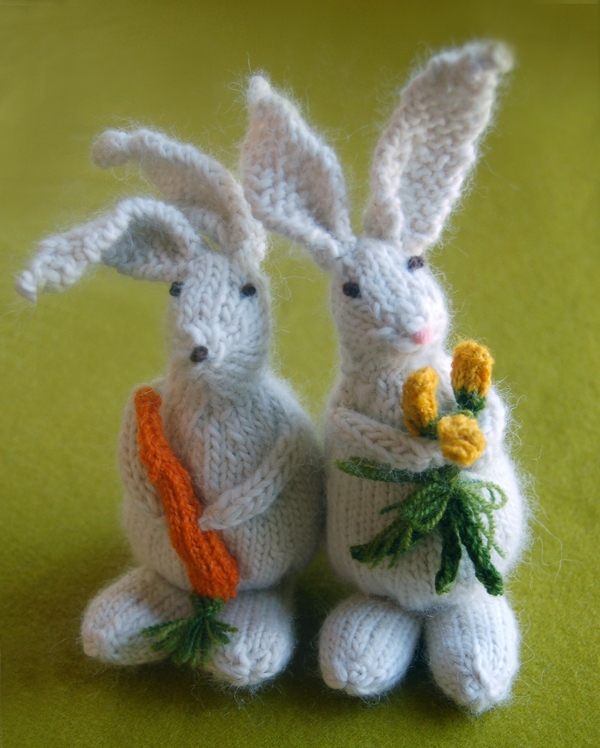 When Jen saw these adorable bunnies from Knitting at Knoon she knew she had to make them. With darling accessories, like a tasty carrot and a bunch of daffodils, each bunny comes to life. What a sweet gift to make for your little bunny this year!