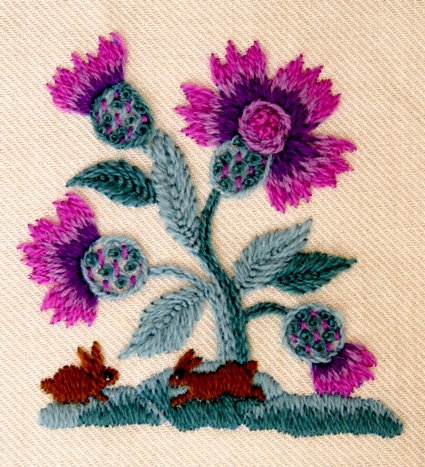 Crewel Work Company kits; the Scottish Thistle above and the Jacobean Sampler below.  She thinks crewel may be her new calling and says they are the perfect thing for her as a mother of a newborn because they are quick, portable and totally gratifying work!  As a beginner creweler herself, Mari found these two kits to be ideal for someone just learning to crewel.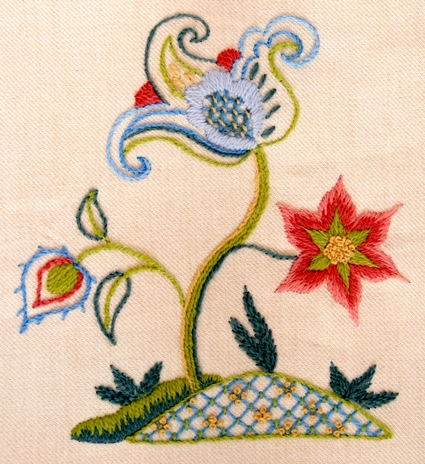 Crewel, which is also called crewel work or crewel embroidery, is embroidery using wool traditionally stitched on linen twill. It's an ancient technique (at least 1000 years old!) and is incredibly beautiful (and easy to do!).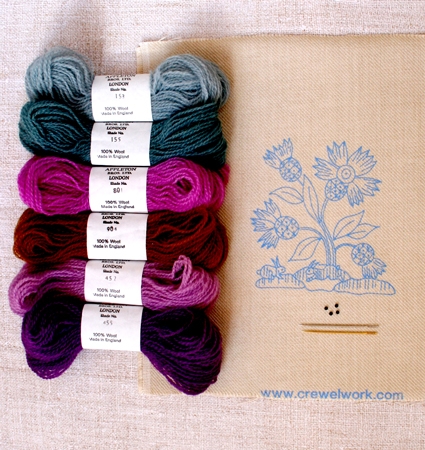 The kits from The Crewel Work Company, a company which specializes in historic British needlework designs, are some of the prettiest kits we've come across.  You can see above how the design is printed beautifully on the linen twill.  They come with all the Appletons crewel wool you will need, gold-plated crewel needle for single thread stitching, nickel-plated needle for double thread stitching,  the booklet "The Essential Guide to Newcomers to Crewel Work", an actual size stitch chart showing the exact stitch color locations, detailed step-by-step stitch instructions and in this case, beads for the eyes of the rabbits.  It's one stop shopping at its best!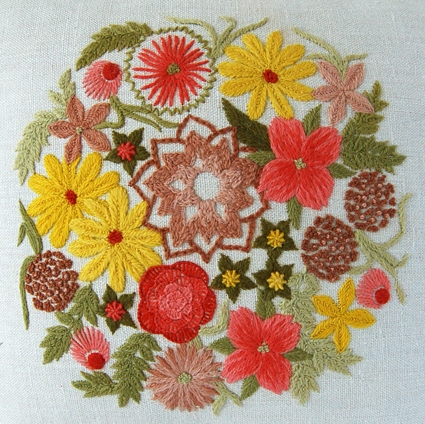 If you'd like to create your own color palette, we carry a wide variety of crewel yarns including this beautiful Appleton Wool Crewel Yarn. It comes in over 400 amazing colors! As it comes, it is the perfect weight for crewel, you don't need to separate the plies.  You can find all of our crewel embroidery threads right here. Working with soft, fuzzy wool gives crewel a full, lush quality. The edges of the designs are soft and the insides fill in beautifully as you can see in the Sunshine Bouquet Crewel Kit pictured above. It's pretty, soft quality reminds us of an oil pastel drawing.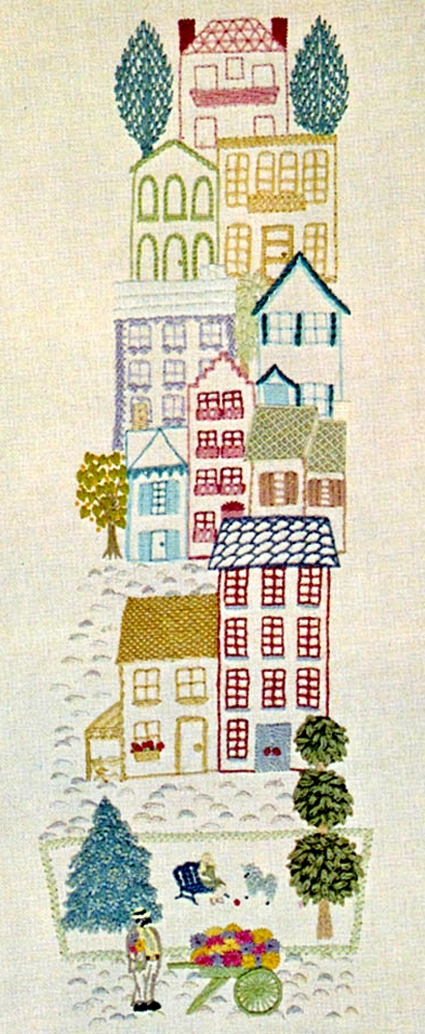 The vintage crewel kits from the wonderful Custom House of Needle Arts above and below are some of our other favorites.  You can find them all right here.  Something we especially love about crewel is the definition you can create by layering the colors of wool.  The whole process feels very painterly and we are always so delighted by the realistic and cheerful result of the stitched design.  The result is far more dimensional that any other needlework we've done.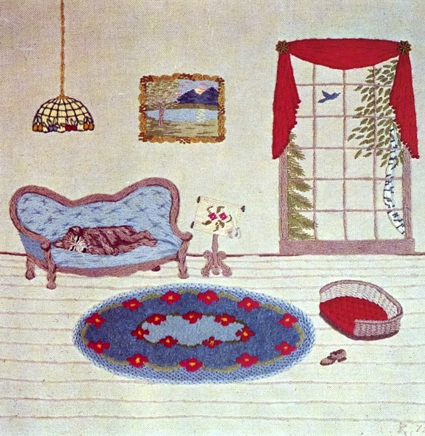 You can find all of our crewel embroidery kits right here. We hope you'll enjoy these as much as we do!
Happy stitching!  –The Purl Bee