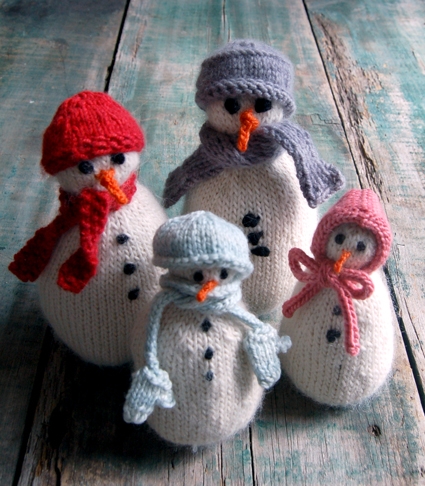 These snowmen may be the cutest project I've ever completed. The pattern is from the creative minds at Knitting at KNoon, and is called The SnoBuddy Family.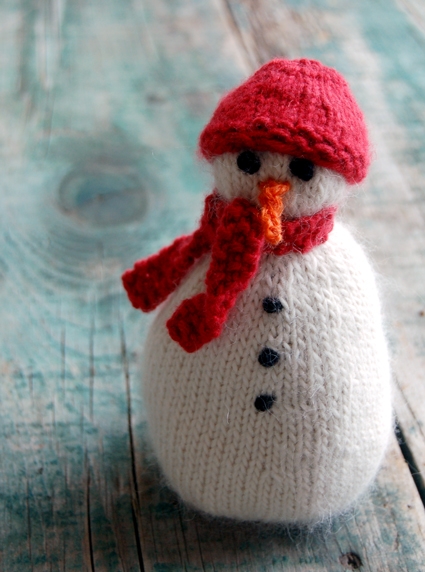 The snowmen were super quick and easy to make, and it was so fun to make their little tiny accessories. The tiny scarves for the mom and dad were done in no time and made my Snobuddy family come to life!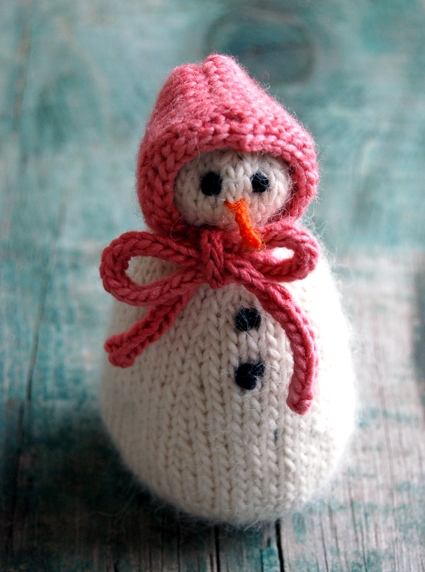 I think my favorite accessory to make was the little boy snowman's gloves.  I'm not sure what made this particular part was so gratifying, but it may have something to do with the finished product, could it be any cuter?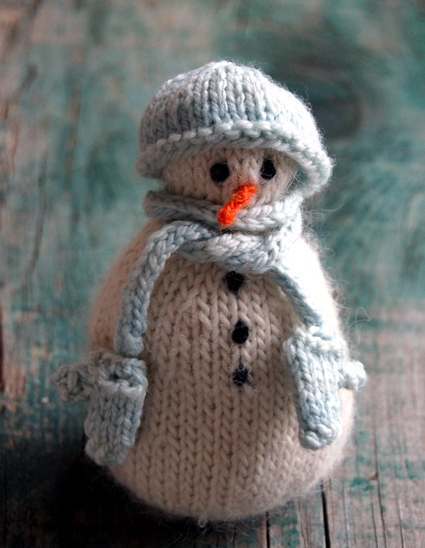 To make my entire SnoBuddy family I used just one skein of Blue Sky Alpaca's Suri Merino, a super soft, slightly fuzzy yarn that reminded me of a freshly fallen snow (but any soft white worsted or aran weight yarn will work for the pattern). For needles I used Crystal Palace double pointed US size 6 bamboo needles. For their accessories, I went into my stash and found some scraps in the same gauge as the Suri Merino to ensure that the hats, scarfs and gloves would fit.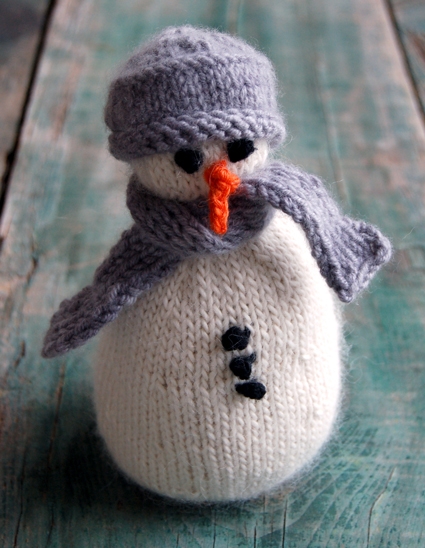 I hope you'll enjoy making these snowmen as much as I did! –Jen