One of the best late-summer affirmations: the happy honks of determined geese soaring south in perfect V-formation. We like to think our Flying Geese Beaded Cuffs answer that call: bold and beautiful, ancient-slash-modern arrows pointing in a don't-look-back direction.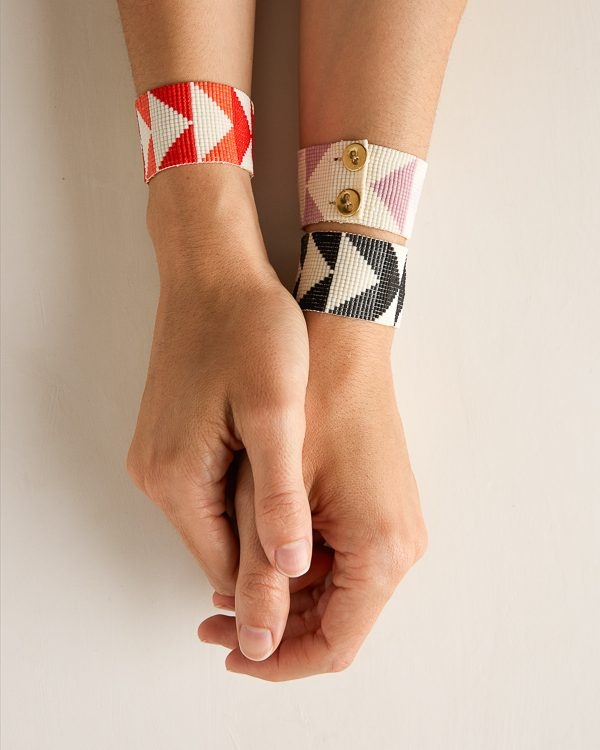 The motif spans centuries, from migrating birds to classic quilts, and now we've reinterpreted it to span your wrist as well! All you need to make this Cuff your own is our Flying Geese Beaded Cuff Kit, plus our super simple Bead Loom. Each Kit includes step-by-step instructions, three tubes of exquisite Japanese-sourced Miyuki Delica Beads, and a full set of all the little notions you'll need to weave one very special bracelet.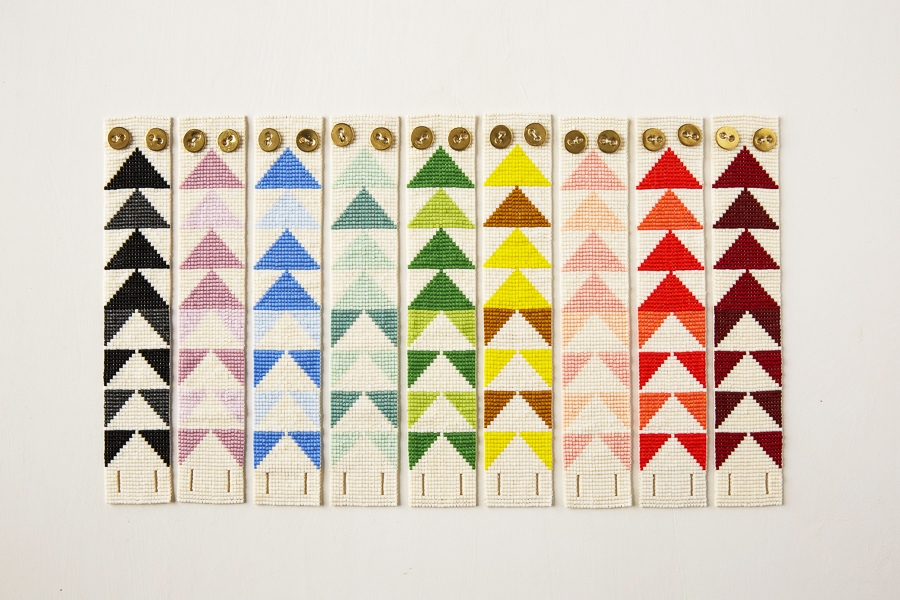 Choose from nine color combos, from minimal graphic impact (Iron, far left) and sky-blue skies (Bluebird, third from left) to 70s-sunset chic (Goldenrod, fourth from right) and autumn campfire glow (Molasses, far right). You'll find that, no matter the colors and not unlike those birds observed, geometries and colors shift to create a delightful optical play.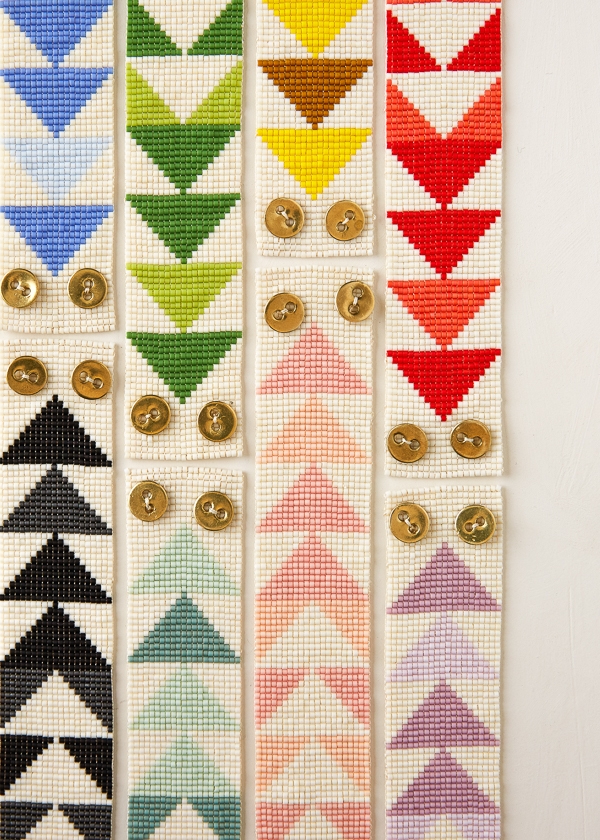 The finished effect is of highly expert handiwork, but the actual techniques for making these Cuffs are accessible even to first timers. Look overhead, but look down, too, at the one-of-a-kind creation wrapped around your wrist… both inspiring beacons of beauty!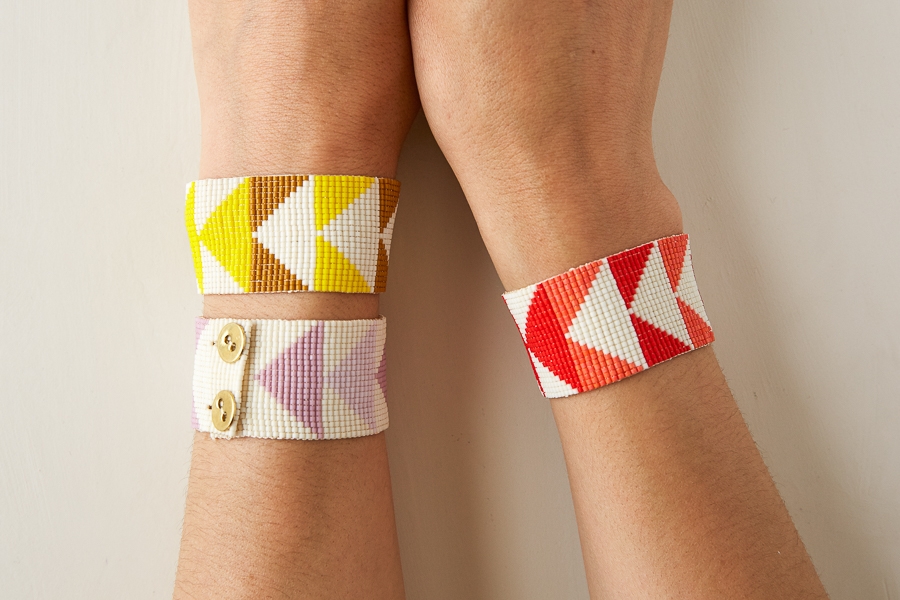 Designed for Purl Soho by Carrie Laing.
Materials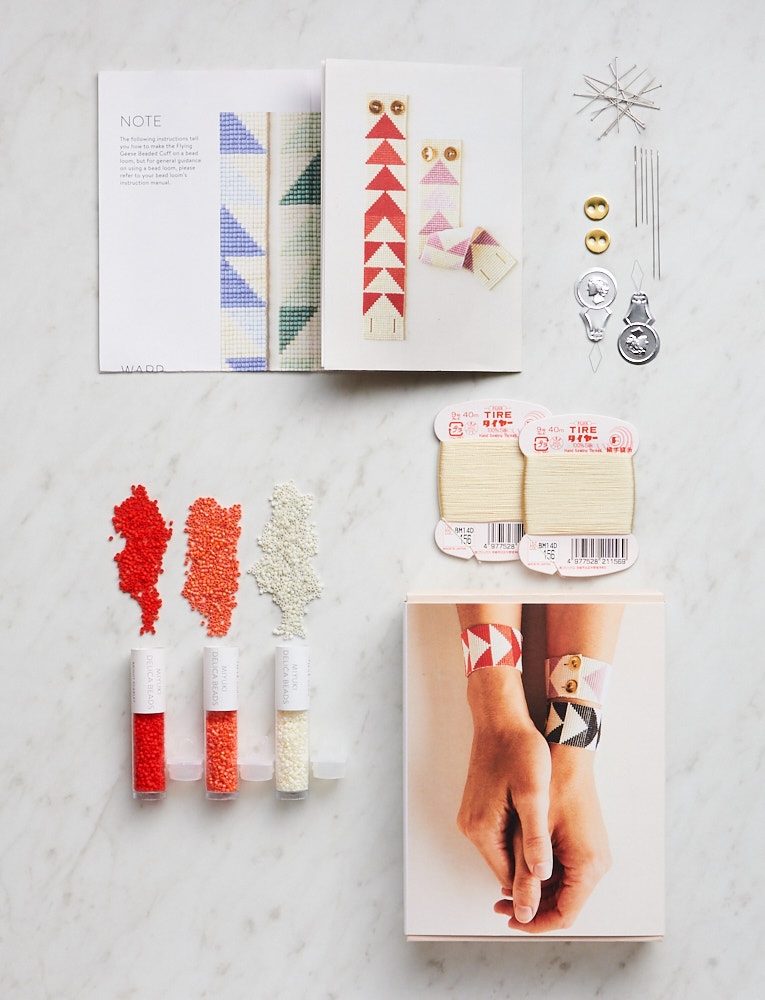 Our Flying Geese Beaded Cuff Kit has the materials you'll need to make one Cuff. It includes…
You'll also need…
Our Flying Geese Beaded Cuff Kit comes in nine palettes. They are…
TOP ROW
Goldenrod: Yellow Yarrow, Dijon Yellow + Paper White
Watercress: Green Valley, Sprout Green + Paper White
Jade: Sweet Mint, Blue Agave + Paper White
MIDDLE ROW
Camellia: Sweet Pink, Peach Blossom + Paper White
Phlox: Wild Rose, Silver Iris + Paper White
Bluebird: Cornflower Blue, Blue Moon + Paper White
BOTTOM ROW
Rosehip: Bright Scarlet, Guava Pink + Paper White
Molasses: Red Maple, French Prune + Paper White
Iron: Pitch Black, Thunder Gray + Paper White
Size
Length, unbuttoned: 6 5/8 (7 1/8, 7 5/8) inches
Circumference, buttoned: 6 (6 1/2, 7) inches
Width of warp on loom: 1 7/16 inch
Width of Cuff off loom: 1 3/16 inch
Pattern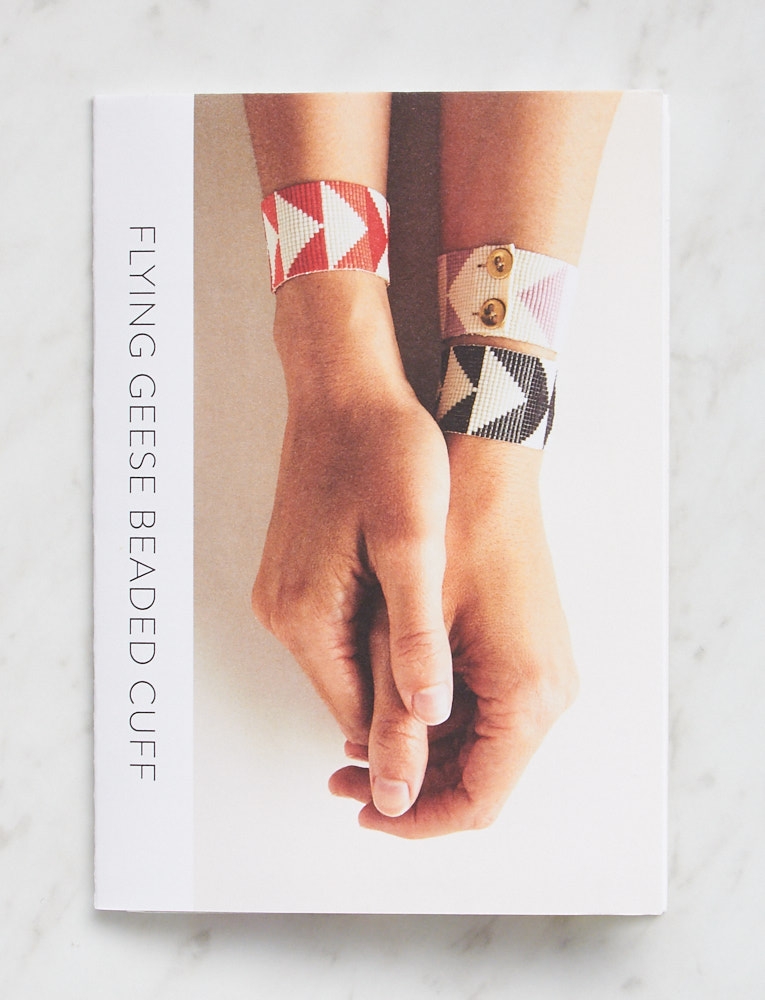 If you already have what you need, our Flying Geese Beaded Cuff Pattern is available on its own as a hard copy or PDF download.
Miyuki Delica Beads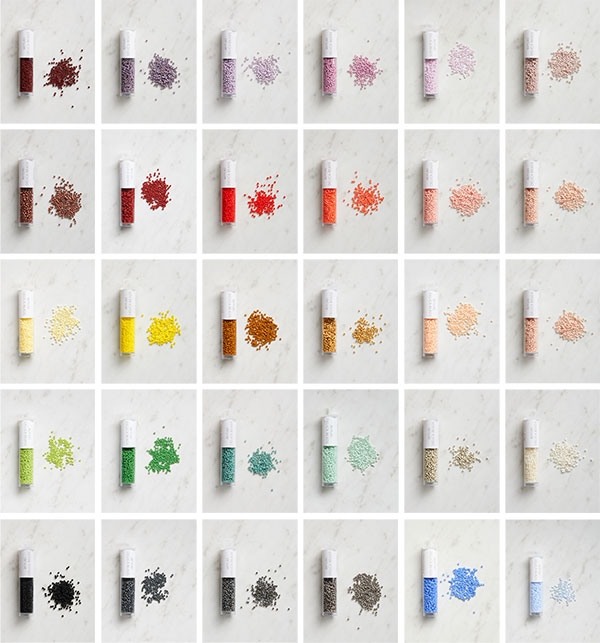 Our Miyuki Delica Beads are also available separately. They come in lots of unusual colors, some rich and saturated, others soft and elusive. Enjoy them all!