Our Pieced Napkins not only add charisma and beauty to the dinner table, they also offer a wonderful little patchwork exercise!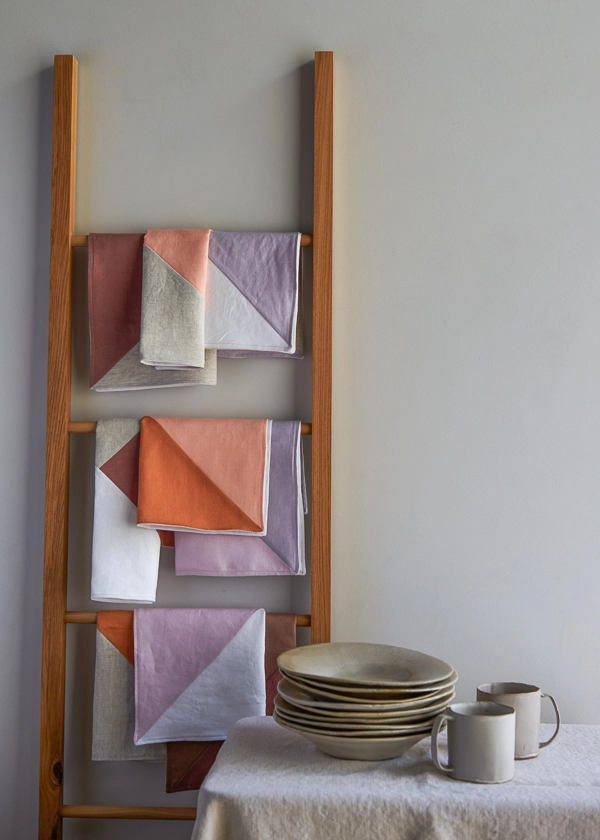 These Napkins play with a simple piecing technique that for beginners will be a small revelation and for seasoned pros will be old hat. Add to the mix some color fun, and you're bound to have a very satisfying time at your sewing machine.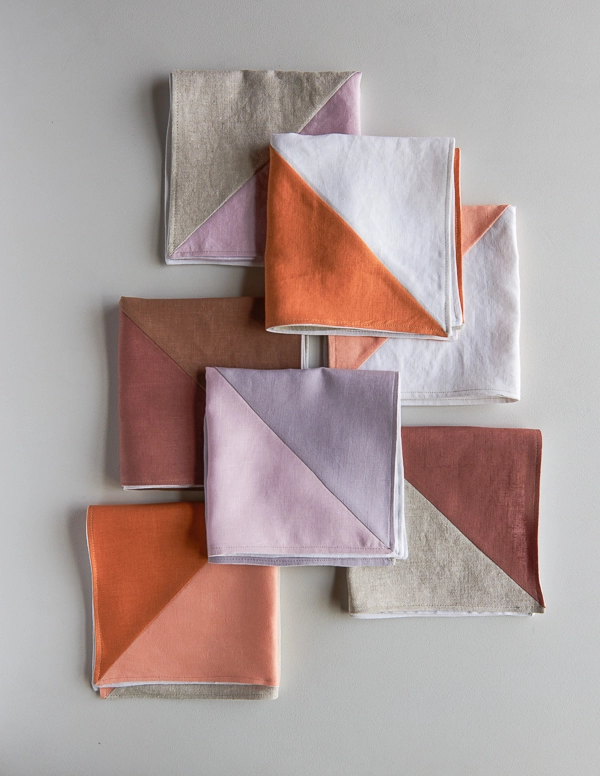 To make each set of Pieced Napkins, you'll need 2 1/2 yards of our brand new Daily Linen, plus a Daily Linen Bundle. The Bundle comes in three pretty palettes, each one transforming into the Napkin sets below.
Daily Linen looks composed and elegant no matter how hard it's working, even when faced with the rigors of dining. So whether it's takeout for dinner or grandma's special recipe, these Pieced Napkins will definitely up your dinner game!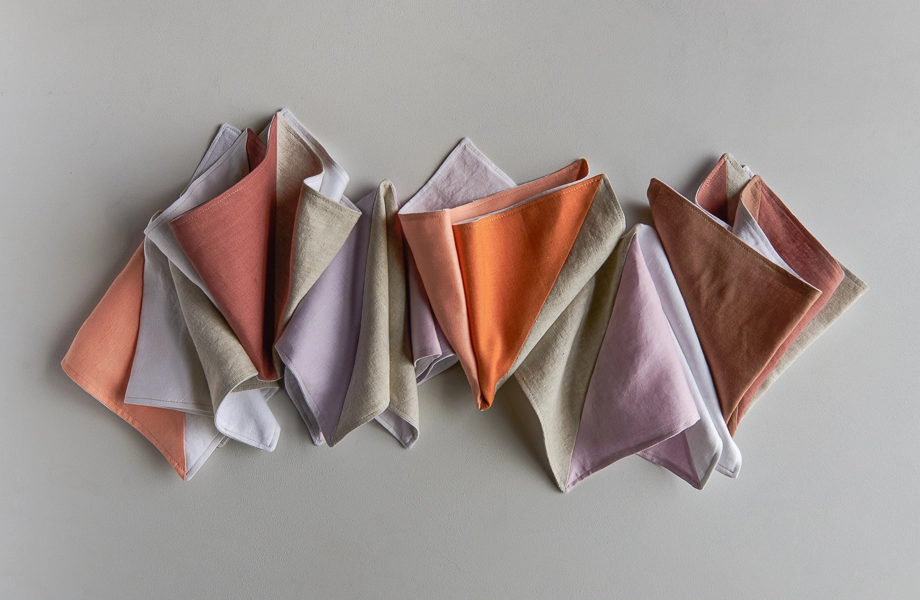 Materials
Color A: 2 ½ yards of Purl Soho's Daily Linen. We used the color Snowdrop White, shown at the bottom of each pile, above.
Colors B, C, and D: A Daily Linen Bundle, which includes three-½ yards of Daily Linen. These Bundles come in three palettes, shown from left to right, above…

Nectarine: Natural Flax, Sweet Melon, and Pumpkin Bisque
Rosewood: Natural Flax, Pink Dune, and Warm Clay
Crocus: Natural Flax, Sweet Pea Purple, and Pink Ice
You will also need . . .
A walking foot for your sewing machine
These are enough materials to make 8 dinner-size napkins.
Size
Finished dimensions: 16 ¼ by 16 ¼ inches
Pattern
For the free pattern, please visit our original Pieced Napkins story.