Purl Soho's new Mineral Linen combines the natural rusticity of linen with the shimmer of a metallic finish. The results are something of a revelation, bringing a whole new level of beauty to even the simplest of projects. Case in point: Our Easy Drawstring Bags are transformed by Mineral Linen into mysteriously gorgeous little treasures!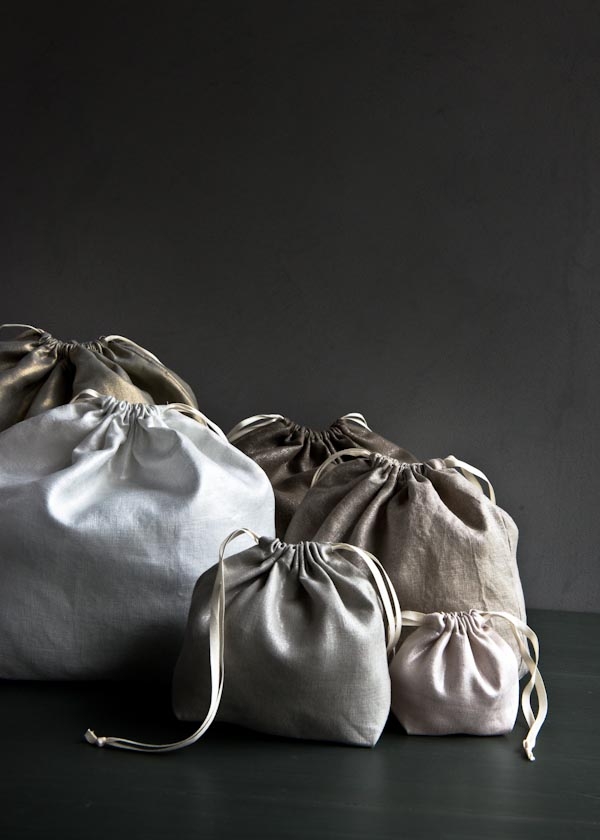 We made one Easy Drawstring Bag in each of Mineral Linen's twelve earthy colors. As the bag's name suggests, these little sacks are easy to make, but they are also incredibly easy to find useful. They serve as shoe bags, travel bags, projects bags, and even gift-wrapping… but be careful. In this beautiful fabric, the bag might be more exciting than the present inside! -Molly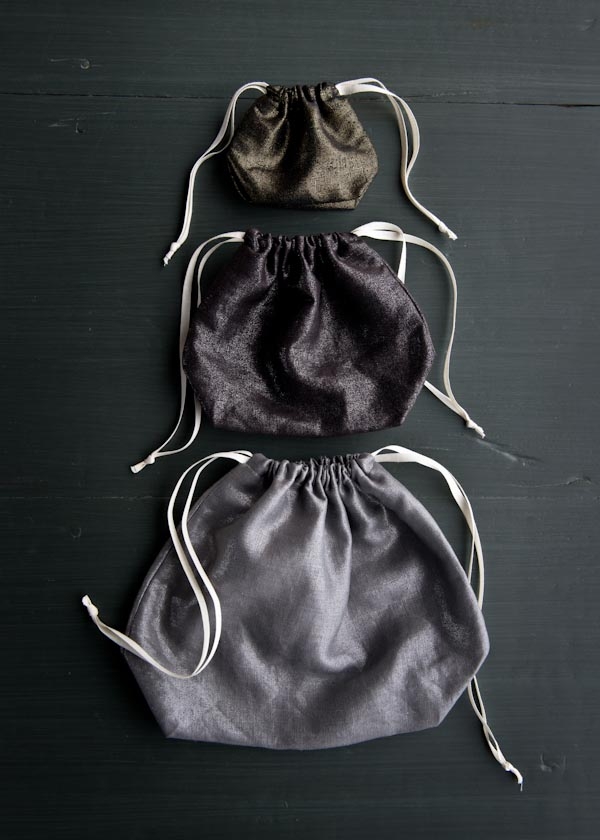 Materials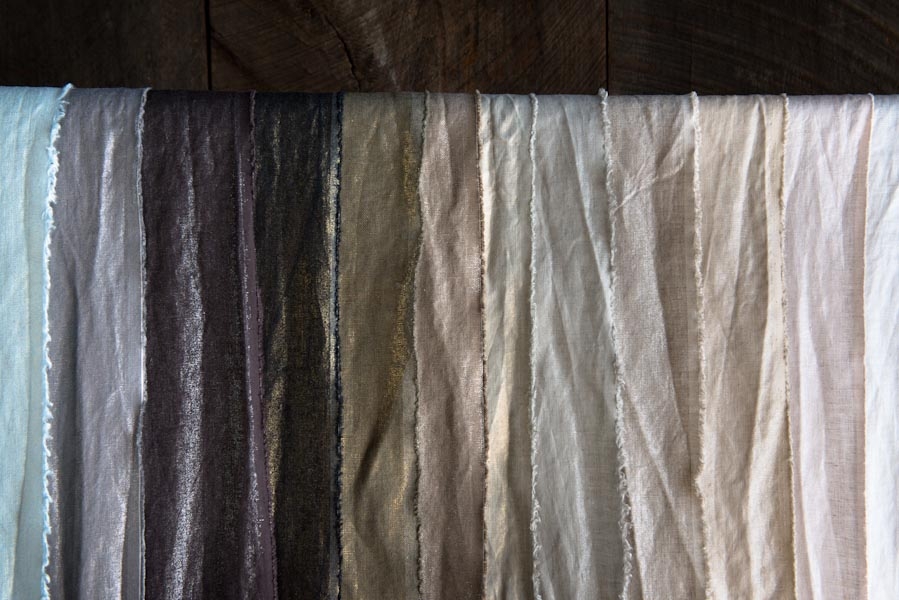 To make a size X-Small (Small, Medium, Large, X-Large) Easy Drawstring Bag, you'll need…
Sizes
X-Small (Small, Medium, Large, X-Large) Finished Dimensions…
X-Small: 5 1/2 inches wide x 3 3/4 inches tall x 2 1/2 inches deep
Small: 8 1/2 x 6 1/4 x 2 1/2 inches
Medium: 11 1/2 x 9 x 4 inches
Large: 14 1/2 x 11 1/4 x 5 inches
X-Large: 17 1/2 x 13 3/4 x 6 inches
Pattern
For the free pattern, please visit our original post here.