We first introduced our Heart Necklaces in Liberty of London for Valentine's Day, but we've since realized that once a year just isn't enough for these pretty pendants, and so, a Mother's Day version was born! This time we upped the chic factor a bit, picking a smoky palette of Liberty of London and backing them with Purl Soho's new sparkling Mineral Linen.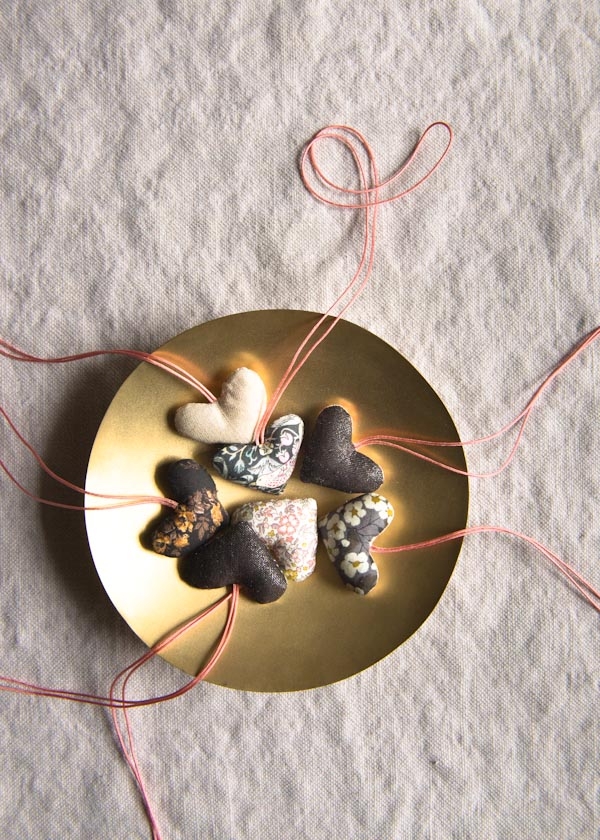 This version is elegant and adult but still come straight from the heart. What mom wouldn't love something handmade and stylish, made just for them especially by you! -Molly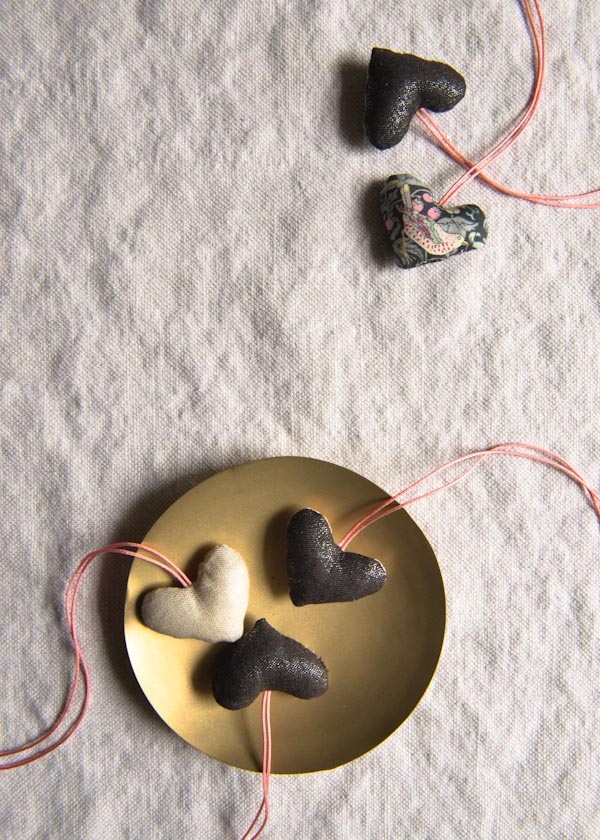 Materials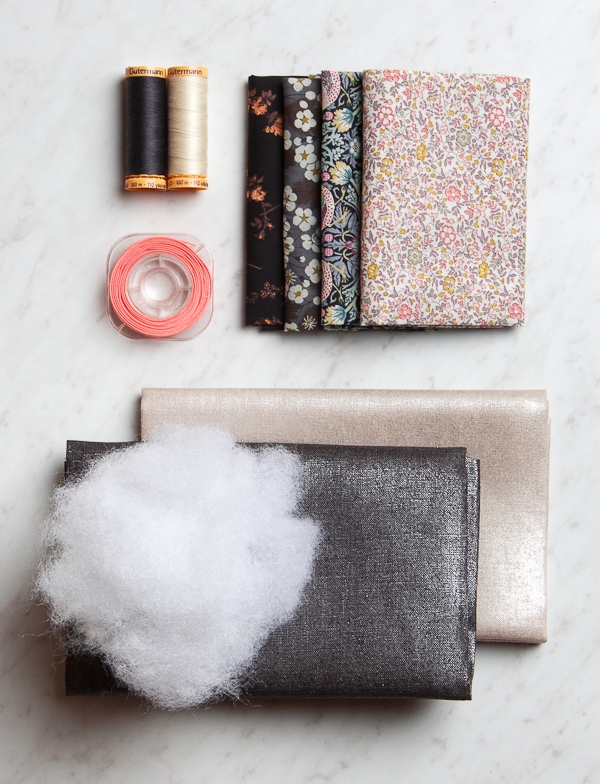 Get everything you need with our Materials for Heart Necklaces in Liberty of London kit in the Mother's Day palette. It includes…
These are enough materials to make 12 to 15 Valentine's Necklaces, depending on how many kid and adult sizes you make. There is plenty of fabric to make more, but you'll need another bobbin of Knotting Cord and maybe some more stuffing!
Sizes
Kids (Adults)
Charm: Approximately 1¾ inches wide by 1½ inches tall
Necklace Circumference: 23 ½ (29 ½) inches
Pattern
For the free pattern, please visit our original post here.