Last year's Winter Wreath in White was inspired by a snow-covered world touched by hibernal light. This season, we're celebrating winter's most enduring color with our new Winter Wreath in Evergreen. Beacons through the gray days of winter, fir trees bring depth and richness to the winter palette, and our Winter Wreath in Evergreen is an ode to that lasting beauty!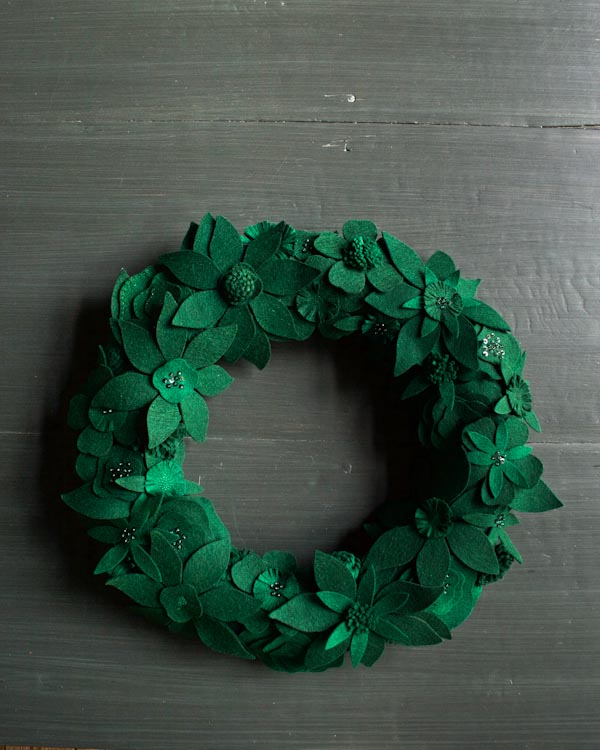 We made our Winter Wreath in Evergreen following the same simple pattern as our Winter Wreath in White but this time using a new palette of dark and mysterious greens. The Winter Wreath Kit comes with everything you need to make your own, including templates, a full-color instructional booklet, 100% wool felt in two shades of green, sequins, beads and more!
Just like the conifers that inspired it, this Wreath is sure to last through this winter season into the next, year after year. -Corinne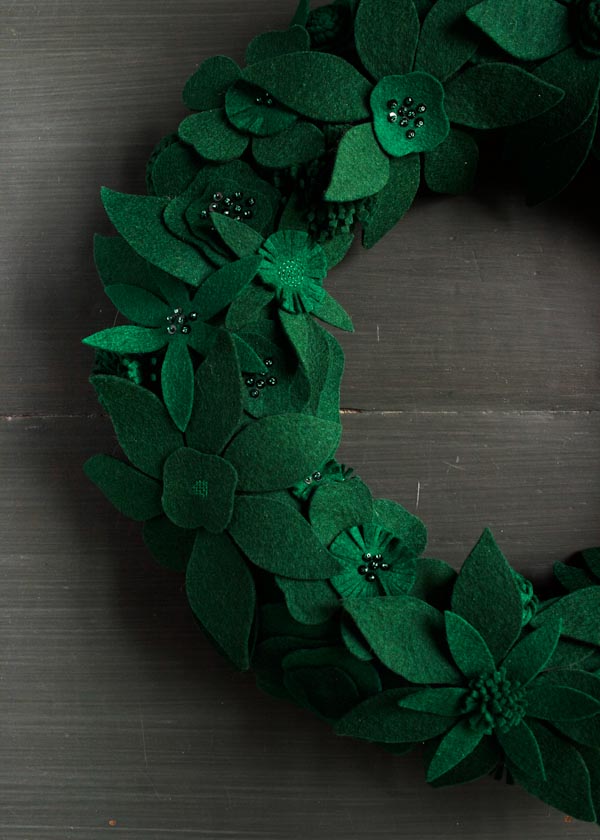 Materials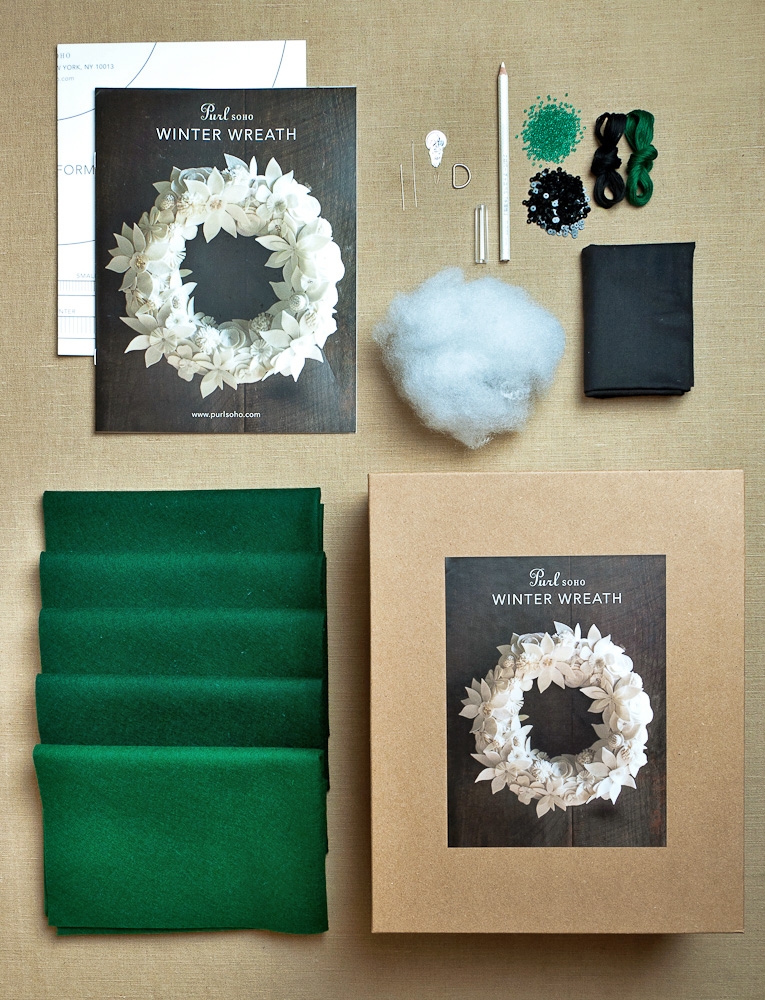 Our Winter Wreath Kit includes all the supplies you'll need to make one Wreath. (Please Note: Our Winter Wreath Kit is only offered in Winter White and Elderberry. To make the Evergreen version, you'll need the Pattern and materials sold individually.)
Size
Finished dimensions: 16 inches in diameter
Pattern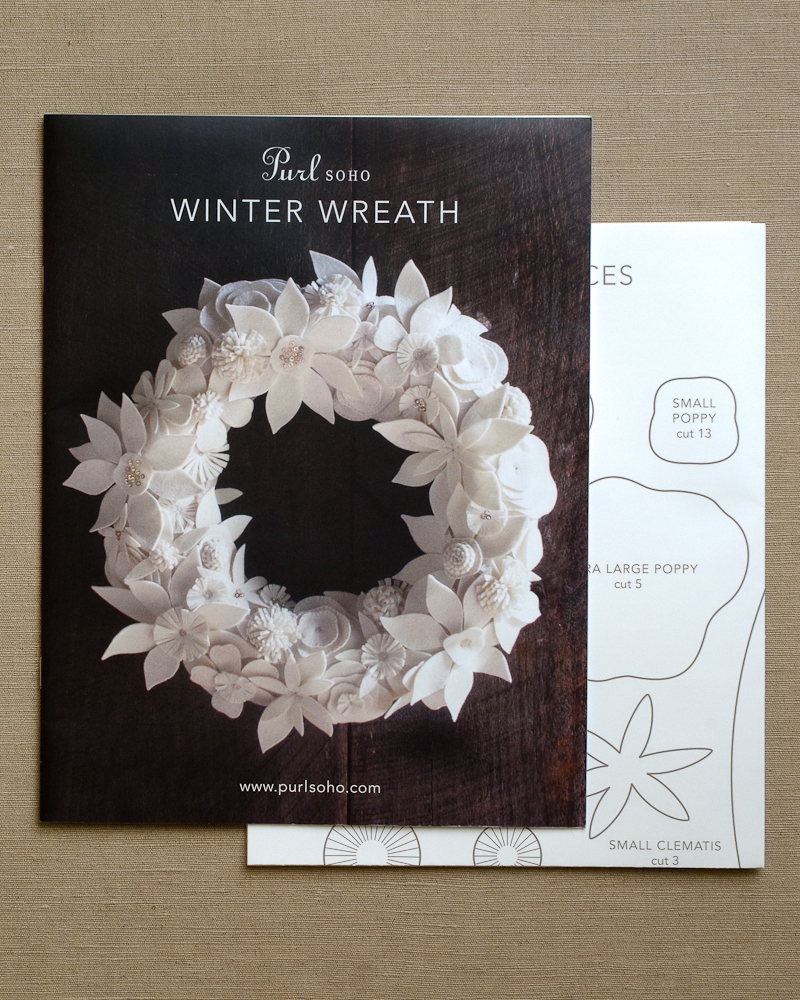 The Winter Wreath Pattern is also available for purchase separate from the Kit, as either a hard copy or download.